An unyielding, frosted veil, capturing a land that has remained intact. Far from dispersing its aromas, this icy cloak fertilizes the earth, irrigating its sediments with new and vibrant strength, exhilarating and invigorating. All that is essential comes into play in one silent moment as the land awakens. A blossoming of the constantly renewed life contained within the fragrance. Now, that's what this new perfume is all about!
Christine Nagel considers her position to be the best in the world. The in-house perfumer at Hermès is given unlimited creative freedom to develop new scents; the most recent is Terre d'Hermès Eau Givrée.
In exploring Terre to open up a new territory of emotions, Christine Nagel discovers its fundamental freshness.
"With this new creation, I wanted to challenge the idea that freshness is synonymous with a certain lightness. I sought to express the intense freshness of a land covered with ice, and the fusion of these two elements, a source of primary, regenerative energy for men."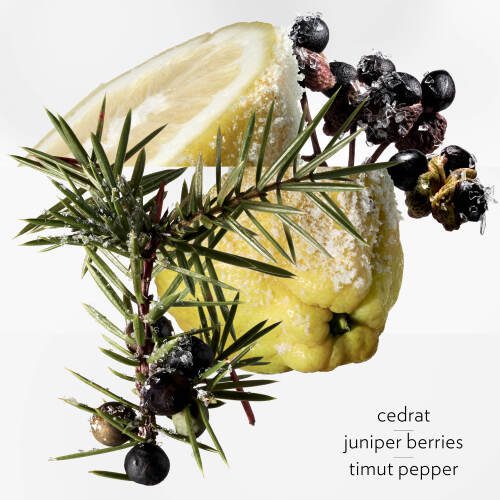 In a radiant prelude, the incisive freshness of citron, juniper berry and Timut pepper vibrates on the skin, bringing a prickle of optimism. Suddenly, the powerful sensation of an icy breeze speaks out with perfect fluidity, equal to equal, with the generous power of mineral and woody notes, a concentrate of pure, highly distinctive elegance.
The two essential sparks mutually support one another without conflict. Unexpectedly, the ice tremor causes material to fuse, resulting in the paradoxical harmony of the entire system. The comfort of ice.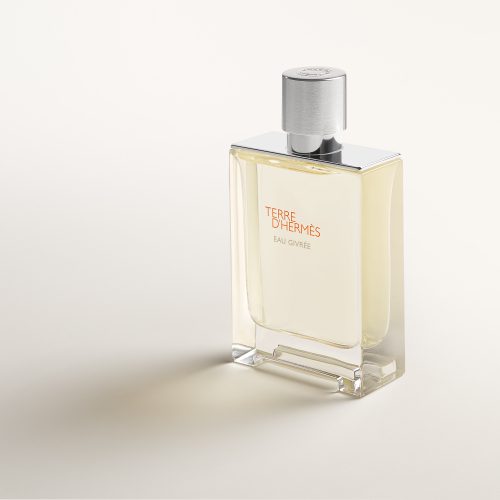 Terre d'Hermès Eau Givrée is a reminder that freshness may be equated with intensity and surprise. It is charged with nature waking up from its slumber, trembling with energy, and revitalized by a life-giving stream. In stark contrast to timid simplicity, a vital power.
The refillable bottle, with its frosted appearance that expresses this primordial Terre, looks as though it were cut from ice because of how clean and limpid its proportions are. A subliminal nod to the history of a now-cult item, the H on its base is nevertheless a real connection to Hermès.
Terre d'Hermès Eau Givrée reveals a hitherto obscured territory, a terra incognita protected from the world's reverberations, where life suddenly reasserts itself. The energizing frisson of eternal freshness.
Hermes Eau Givrée is now available at Hermès counters in Parkson Pavilion, Isetan KLCC, and major departmental stores.
Terre d'Hermès Eau Givrée Eau de Parfum (125ml & 100ml), RM695

Terre d'Hermès Eau Givrée Eau de Parfum (50ml), RM510
More on fragrances? Read these: