Demi Lovato once asked:
"Who said I can't wear my
Converse with my dress?
Oh, baby, that's just me!" – La La Land
…which is a valid question, in our opinion, because who says we can't, right? Who are they to dictate what pair of shoes we should wear with our garments? Plus, sneakers are certainly comfier than a pair of stilettos by a mile! When we see celebs on the red carpet standing on their high heels with their beautiful gowns, we often empathise with the pain they may feel by the end of the night, regardless of how stunning they look.
Which is why some celebs opt for comfy pairs of sneakers without comprising on their fashion sense. Scroll down to see which celebs are wearing sneakers with their magnificent gowns – and ROCK the look!
Serena Williams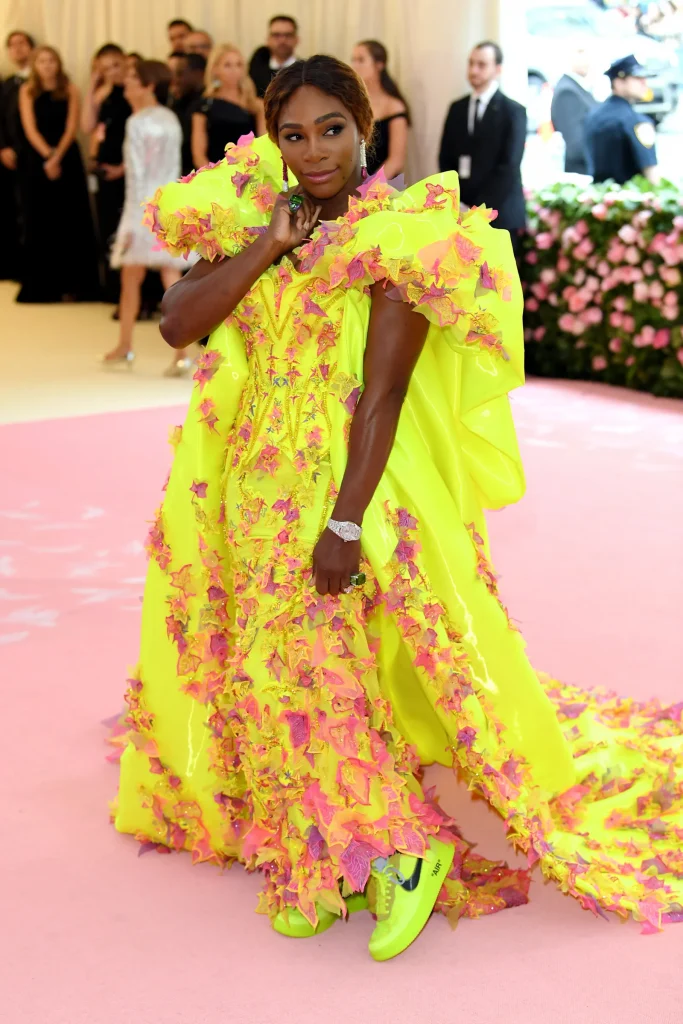 Serena Williams dressed in the most opulent haute couture from Atelier Versace. One would imagine that a stunning gown like Serena's would look great with a pair of high heels. The tennis player, on the other hand, opted for a more athletic appearance – rooted in her gifted sporting skills – by donning a pair of highlighter green Nike x Off-White Air Force One sneakers. She certainly fit the concept of the night, given that the theme of the 2019 Met Gala was "Camp: Notes on Fashion."
Alessia Cara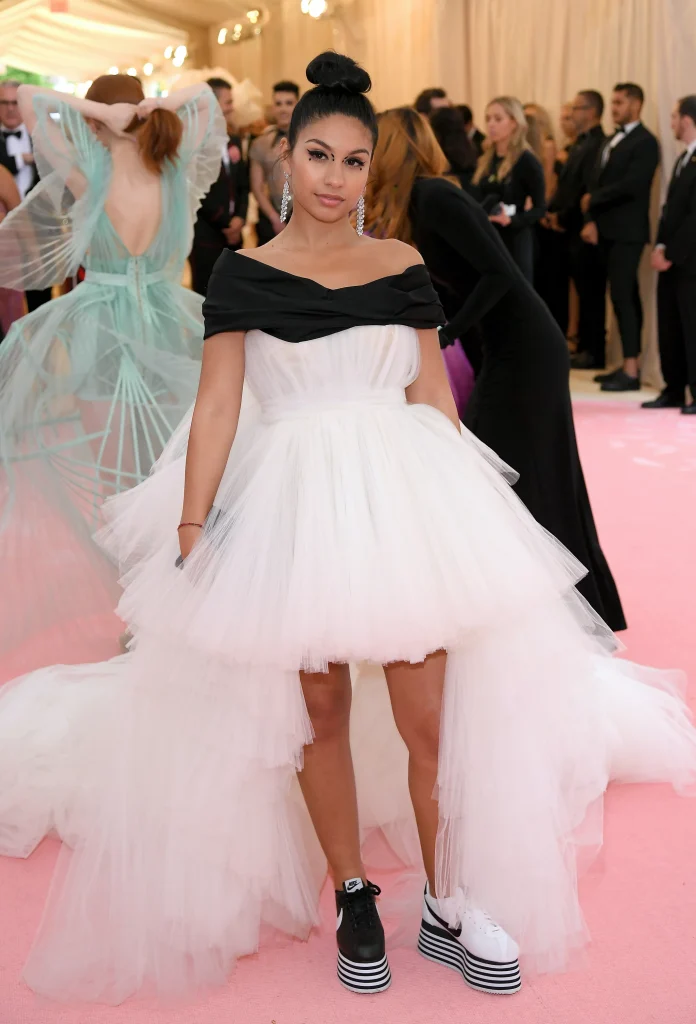 Another attendee of the 2019 Met Gala was singing sensation Alessia Cara, who was also seen sporting a platform sneaker – and we have to admit, she looked amazing! Matching from head-to-toe, the singer was fully in black and white, donning a Giambattista Valli Haute Couture tulle gown that looked simply breathtaking. To finish off her look, Alessia wore a pair of mismatched platform Nike sneakers to complement her garment. It's certainly camp at its finest!
Hailee Steinfeld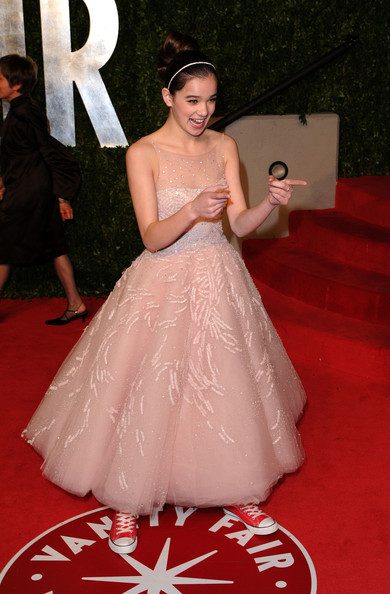 It's undeniable that Hailee Steinfeld has immaculate taste in fashion – even at 14, when she attended the 2011 Vanity Fair Oscars Party. The actress/singer got rid of her pair of stilettos to wear her red chuck taylors – and you have to admit, she looked completely adorable in it, while wearing a bespoke Marchesa dress. High heels are painful and uncomfortable to wear, so her changing it to go to the after-party made total sense!
Billie Eilish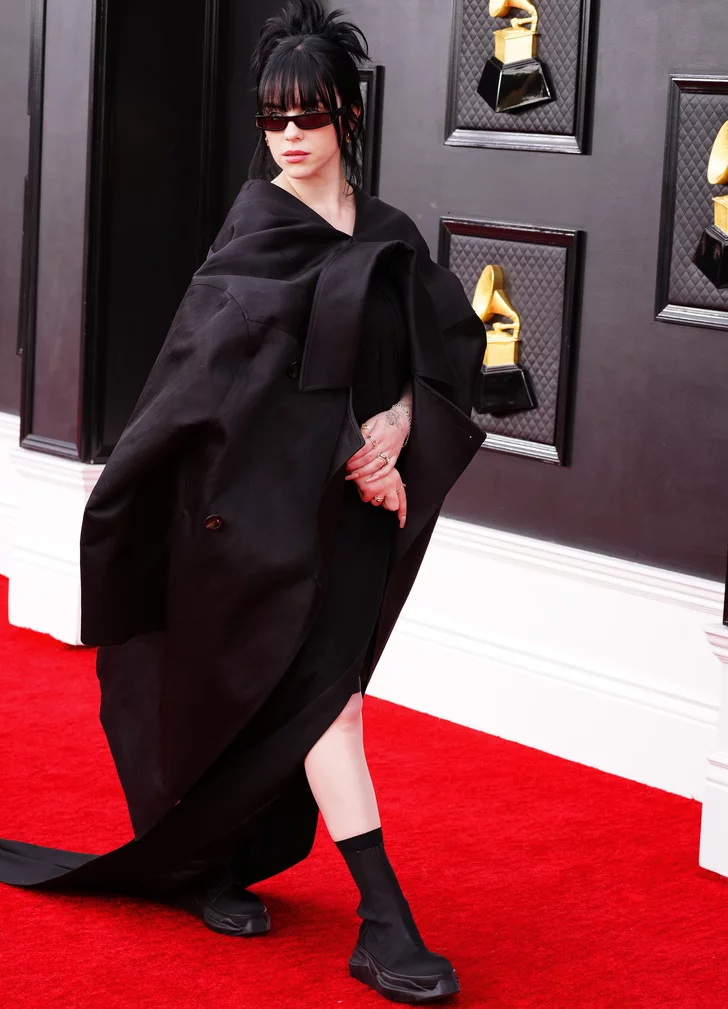 Billie Eilish is a fashion icon of our generation, wearing the edgiest outfits on the red carpet – and her 2022 Grammys look is not to be overlooked. The singer wore an all-black fit (gown?), complete with what appeared to be an over-sized coat, with a pair of ankle-length shoes. Regardless of how confusing this ensemble was to you, she looked STUNNING AS ALWAYS.
Sally Field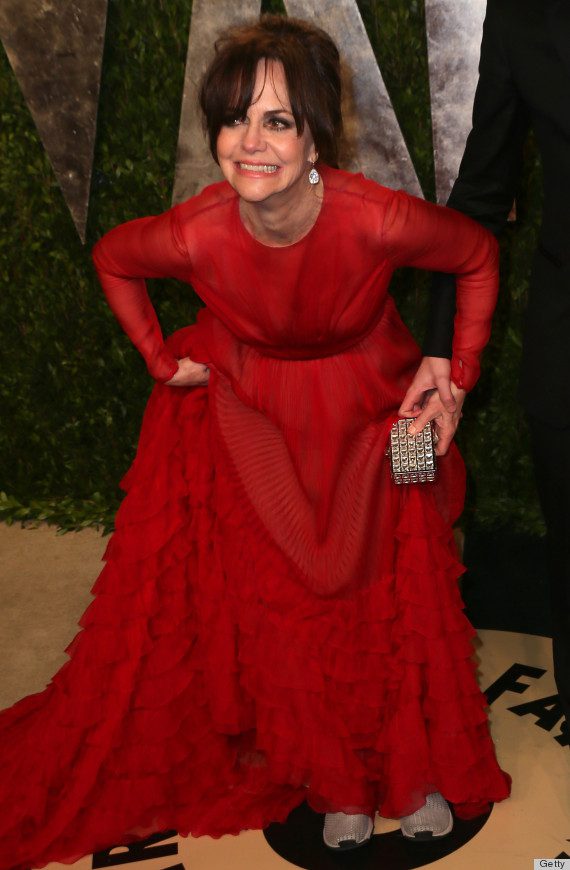 Wearing high heels all night long can take a toll on your feet. Hence, switching it to sneakers discreetly is understandable. However, Sally Field made a point to show it off to the world. The actress went full-on glam during the awards show, with a beautiful red Valentino gown that was essentially considered one of the best outfits of the 2013 Oscars. But she could only take so much, especially with heels. Thus, the legendary actress slipped into something more comfortable: a pair of running shoes.
More on celebrity fashion? Read these: