'Dry brushing' might sound like a new thing, but trust me, it isn't. Dry brushing is basically the process of using a special exfoliating brush on dry skin to stimulate your lymphatic system, reduce puffiness, and exfoliate dead skin cells. It is called 'dry' brushing because, well, you're not scrubbing in the shower or using any liquid!
Dry brushing is commonly included in body treatment packages at spas, but it's also a simple DIY treatment that you can conduct at home (and save some cash too!). All you need is a relatively inexpensive body brush. Before we get into how to give yourself a dry brush, let's check out its benefits.
Dry brushing benefits not just the skin, but a person's overall well being too. Here are some of the benefits:
1. Helps removes waste – Dry brushing stimulates the lymphatic system, which aids in the removal of toxins from the body. Our lymphatic flow becomes sluggish and inefficient over time as a result of gravity's impact, so it's critical to maintain the body's natural function of delivering nutrients and removing waste products.
2. Improves blood flow – Just like massages, skin brushing stimulates circulation and promotes the flow of oxygen-rich blood, allowing skin cells to turnover and regenerate and muscles to recover more quickly. The increased circulation is necessary for the removal of metabolic waste. Swelling, cellulite, discomfort, and varicose veins are all symptoms of poor circulation.
3. Exfoliates the skin – Dry brushing is also beneficial for skin exfoliation since it removes dead skin and unclogs pores from top to bottom. Your skin doesn't regenerate as quickly as it used to, and surplus skin cells build up, making your skin look dry. Dry brushing gently removes dead skin cells, giving you smoother skin and making it easier for your body to take moisture from your moisturizer and sweat away impurities.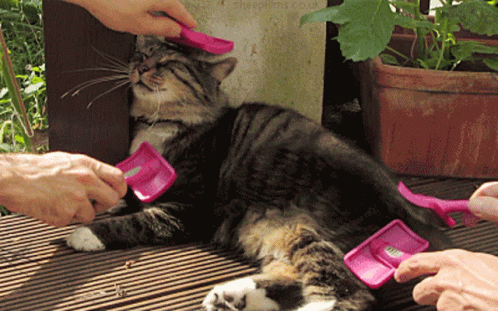 The dry brushing process isn't difficult, so don't be concerned about doing it "correctly". Eventually, you'll discover a technique that works for you once you've done it a few times. But if you're a newbie, we've listed some pretty simple steps for you to try in your dry brushing sesh!
1. Pick a Brush
The beauty of dry brushing is that all you need to get started is a brush. Brushes are readily available now that dry brushing has become trendy. Use a natural bristle brush made from materials such as sisal, jute, or cactus fibre. These brushes can be found at any pharmacy or in the bathroom department.
2. Make sure your skin is dry
It's called dry brushing for a reason. The best time to do dry brushing is shortly before you hit the shower because that's when your skin is still dry. Brushing dry skin exfoliates the entire body without losing the skin's natural oils. Once all that brushing is done, take a shower to remove dry skin cells and pollutants.
3. Follow the lymph
Because the lymph nodes' contents move towards the heart, brushing in the same direction is essential. Brush up the front of your leg to your thigh, starting with one of your feet. Brush the back of your leg all the way up, toward the lower back. Brush each area three times more before moving on to the opposite leg. Then work your way up to your arms. Brush down from the wrist of one arm, proceeding downward along the inner arm and softly passing over the underarm and outer breast tissue while avoiding the areola. Brush the back of the arm, as well as the shoulders and neck. Repeat on one side three times, then switch arms. Once you reach the stomach area, gently brush in circles or brush down from the neck over the chest and sternum and then up and over the abdomen.
4. Hold for 2 minutes
It's easy to rush through dry brushing, so remember to take it slowly. If you proceed slowly and concentrate, the entire process could take 2 minutes or 20 minutes. Just be careful not to rush yourself. Also be mindful of the pressure while you brush. You can brush hard – but most people prefer medium pressure. Dry brushing should be enjoyable. It is not intended to be painful or to break the skin. Avoid brushing over inflammatory or damaged skin around the chest, which is softer and more sensitive.
I know it's called 'dry brushing', but adding a teeny bit of essential oil would help too – plus it's optional. To help the body release fluid and tone the skin, simply add diluted cellulite-fighting essential oil blends to your dry brush. Start by adding a few drops of body oil to the palm of your hand. Glide the bristles of a dry brush across your palm, saturating the bristles with the essential oil blend and start brushing.
More on skincare? Read this:
https://lipstiq.com/beauty/198880/falling-on-your-head-the-many-benefits-of-coconut-oil-for-hair-and-skin/