If you've been paying attention, you might know that the Y2K revival has been in full swing over the past few years, polarizing the online fashion and beauty community. More recently, another Y2K aesthetic has made a return, namely the Y2K Cybercore! Heavily influenced by the early days of the internet, the aesthetic takes inspiration from early 2000s streetwear, cyberpunk, and techwear. More recently, many people have taken to TikTok to share their love for this alternative look, showing the different ways they would interpret the Y2K style in their makeup looks. Needless to say, people were INTRIGUED. Today, we are going step-by-step, showing how you can achieve the dramatic and adorable Cyber Y2K makeup look!
Brows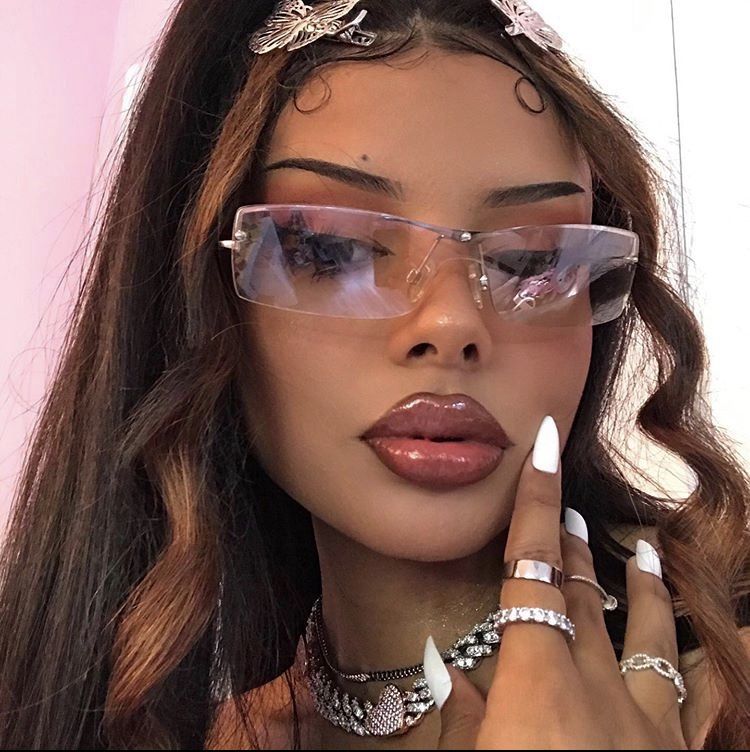 The fun part about this makeup look is that there is no right way to do it! For the brows, many people choose to go with the classic 2000s thin eyebrow look, while others take it a step further by adding a brilliant burst of colour to their brows, matching their brows to their makeup.
Eyeliner
When we say thick eyeliner, we meant THICC black liner, with a long, sharp wing. But, you can experiment with any graphic liner that compliments your look. This is easily one of the key elements of this makeup style. One common thing we can see in all the makeup looks on TikTok with #cybery2k, is that they all emphasize the eyes, giving them a doll-like look. One trick to do this is to use white eyeliner on the waterline, giving the illusion of a bigger eye. Besides that, you can also draw on some bottom lashes, which opens up your eye.
Eyelashes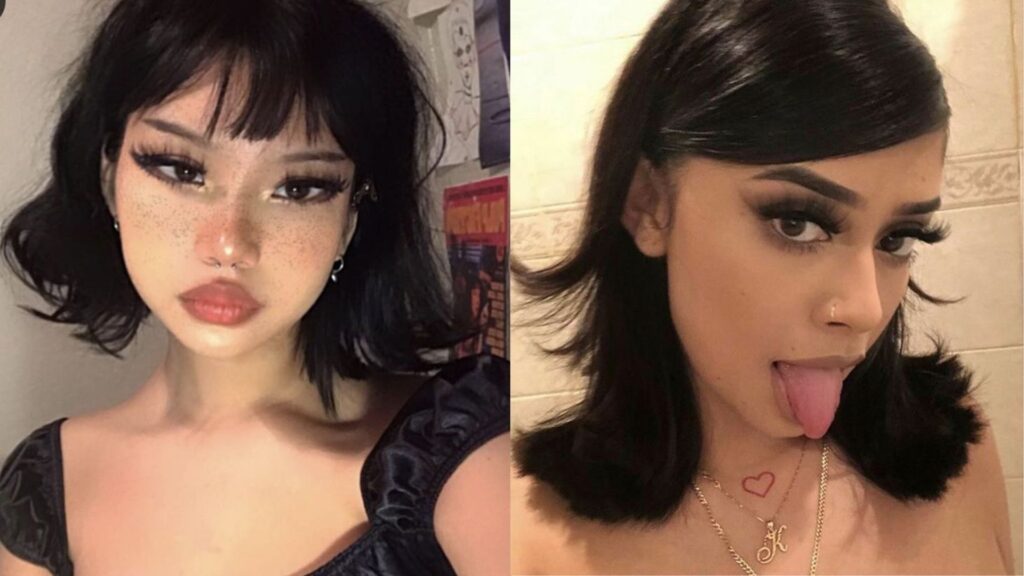 Besides the thick black liner, the Y2K makeup look is also known for its over-the-top lashes. As we mentioned before, this makeup look is all about emphasizing the eyes. Hence, having a pair of thick long lashes is a must!
Blush & Fake Freckles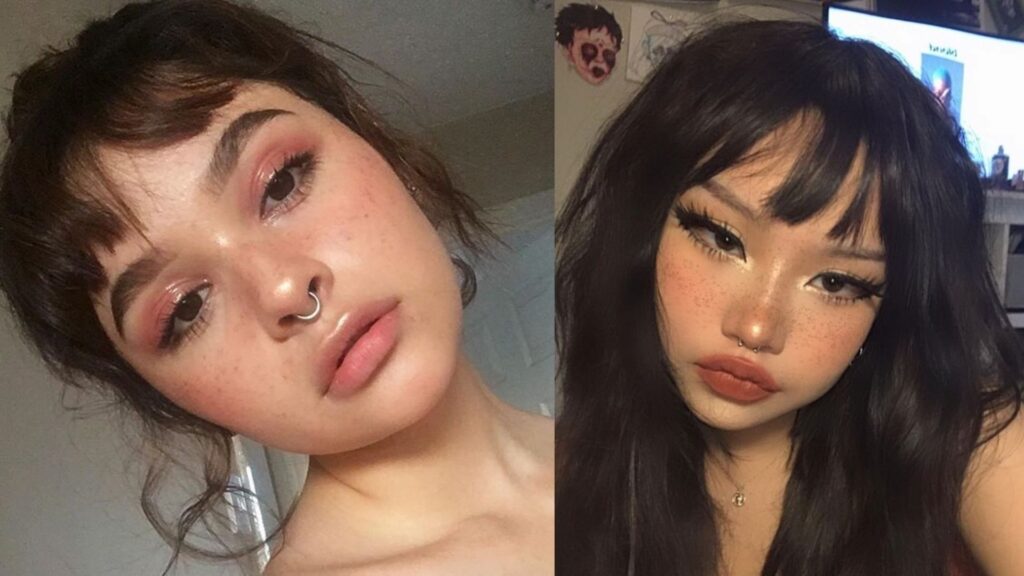 It's safe to say that the sunburn blush trend is here to stay! Having some rosy cheeks paired with some faux freckles is definitely one of the key elements of this Y2K makeup look. Just apply your favourite blush onto the apples of your cheeks and across your nose, focusing on the tip. As for the fake freckles, you can just use your brow pencil to create those scattered dots on your face – just remember to blend it out! The goal here is for it to look natural.
Highlighter
@sabrenj

the most fav liquid highlighter❤️
If you've been on TikTok, you've probably seen these blinding nose highlights that can transform your whole face shape! Aside from contouring, the placement of your highlighter has a significant impact on the shape of your face. Make sure to use highlighter on the bridge and tip of your nose for this. You can also use it to enhance the inner corners of your eyes, as well as your cheekbones, for that snatched appearance!
Lips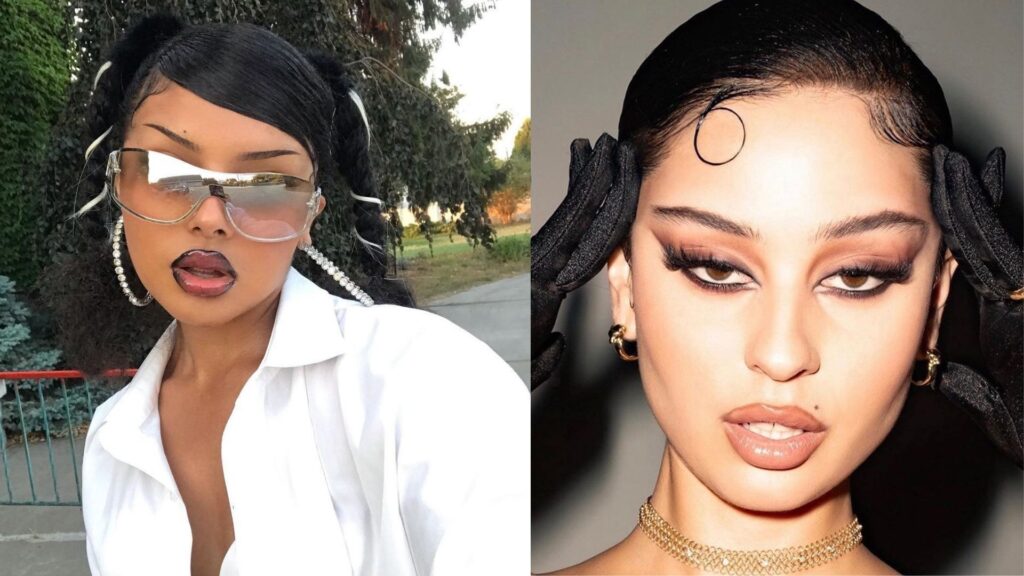 The first thing you need to know about Y2K lips is that you NEED to use lip liner! Besides the shiny, glossy lips, a super-defined lip liner is absolutely necessary to create a Cyber Y2K look! So after lining your lips with some lip liner, make sure to pick a lip gloss or lipstick shade that's slightly lighter than your lip liner.
More on makeup? Read these: