The size, vistas and interior décor of celebrity residences are generally admired by the public. Toptenrealestate.com has prepared a list of the top 10 most extravagant celebrity real estate listings for this month, including houses owned by Madonna, Mark Walberg, the late Betty White, and others.
1. Madonna Wants to Sell The Weeknd's Property Fast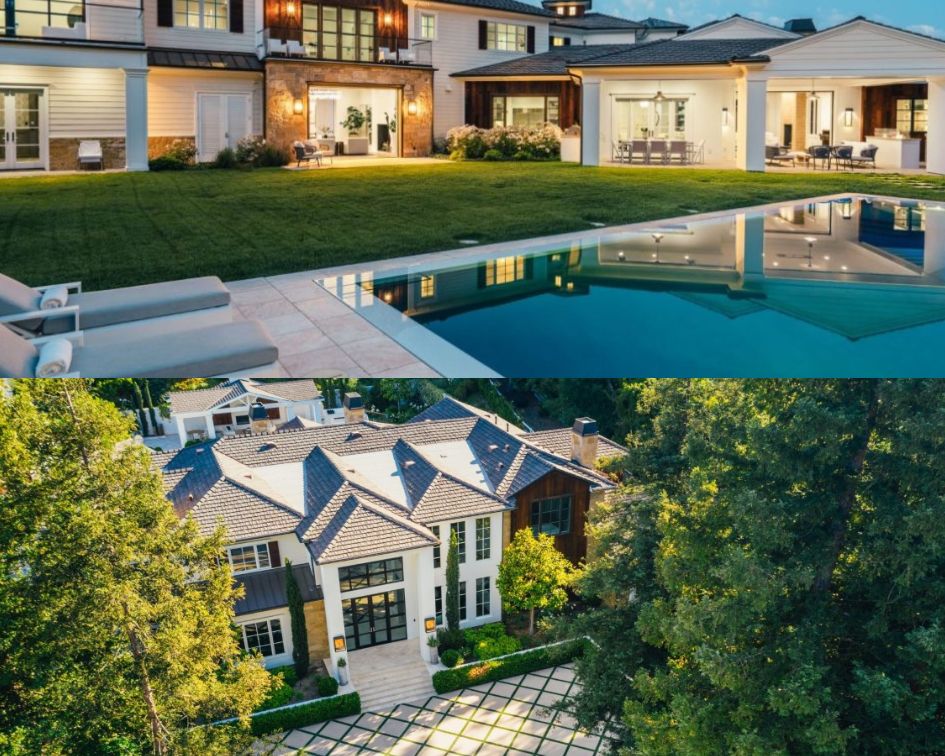 Madonna has listed The Weeknd's LA property for $25.995 million, only a year after purchasing it for $19.3 million. The seven-bedroom, 11-bath property was built in 2016 and spans three acres. It features a two-bedroom guest house, a huge barn, and a five-car auto gallery.
2. The Late Betty White's Home at Carmel-by-the-Sea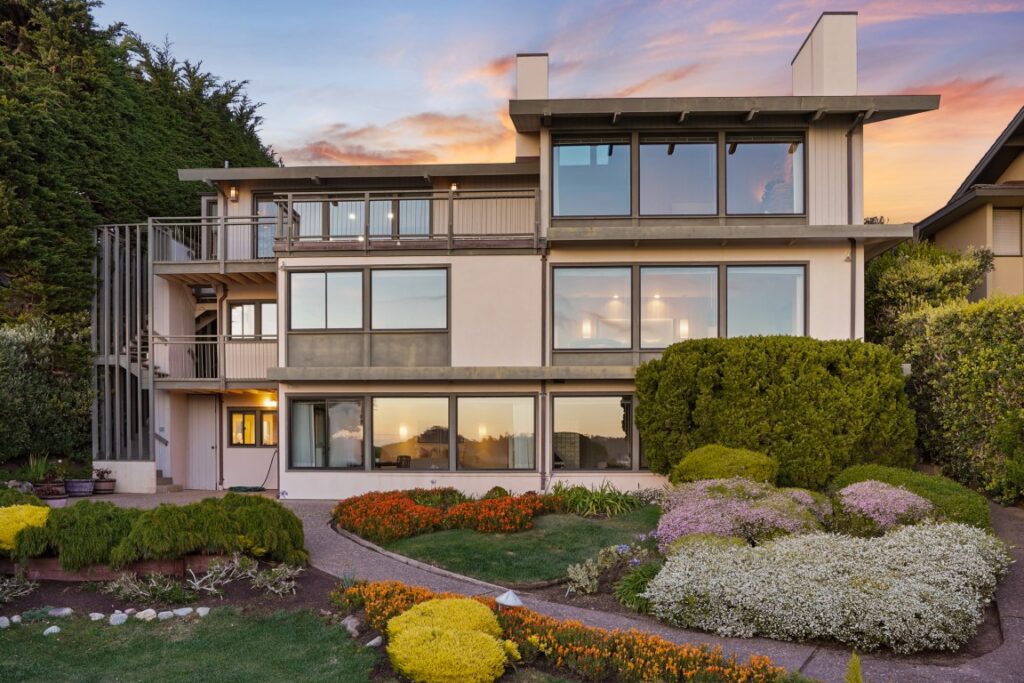 Betty White's Carmel-by-the-Sea property, which she had owned since the 1980s, is on the market for $7.95 million. The 3,621 square-foot mansion was constructed in 1981 on a high cliff overlooking the ocean by Betty and her game show star husband, Allen Ludden. Betty passed toward the end of 2021, and Allen passed away after the house was constructed.
3. Katy Perry is Marketing Another Beverly Hills Home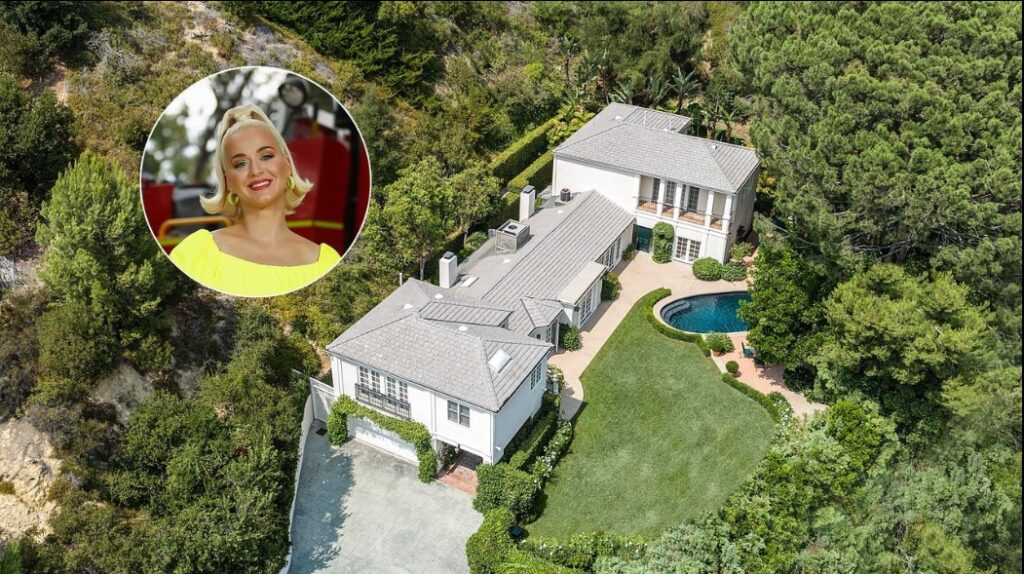 Singer-songwriter Katy Perry sold her Beverly Hills guest house for about $7.5 million last year, and she's hoping to sell her main Beverly Hills house as well. Katy is seeking $19.475 million for her 5,427-square-foot property, which she paid $18 million for in 2017. The 1950s-era mansion is situated at the end of a quarter-mile road and is surrounded by gorgeous landscape.
4. The Bruce Willis Real Estate Collection – Turks and Caicos, Beverly Hills, Sun Valley, and New York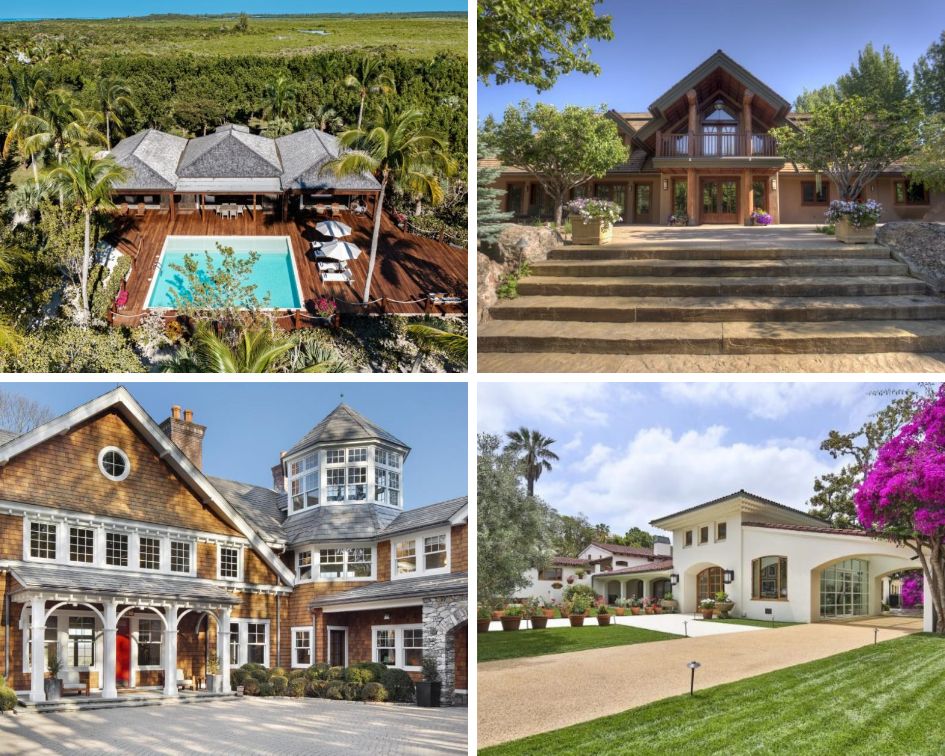 Bruce Willis has a vast real estate portfolio that includes properties in New York, the Turks and Caicos, Beverly Hills, and Sun Valley. The majority of Bruce's collection has been sold, with his oceanfront villa in the Turks and Caicos selling for $27 million in 2019. Bruce's old Turks and Caicos beach house is up for sale again, this time for $37.5 million.
5. The Home of Mark Wahlberg Has It All, Including a Football Team-Size Gym!
Mark Wahlberg has listed his 30,500 square-foot Beverly Park property for $87.5 million, after years of adding to and upgrading it. A five-hole golf course, a tennis court, a skate park, and a fitness facility large enough to accommodate Mark's favourite football team, the New England Patriots, are among the home's amenities.
6. Rob Lowe's Mansion is Acquired By Adam Levine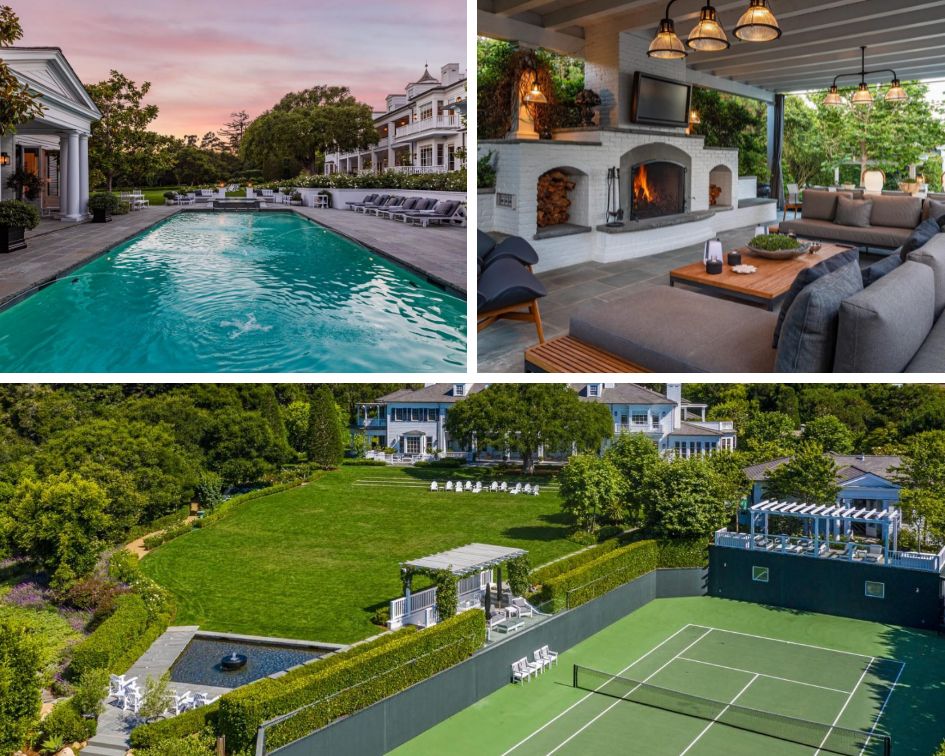 Maroon 5's lead singer Adam Levine recently purchased Rob Lowe's former house for $52 million. Levine, who married South African supermodel Behati Prinsloo in 2014 and now has two children, continues his frantic buy-and-flip housing projects.
7. 'Dallas' Star Linda Gray's Oak Tree Ranch for Sale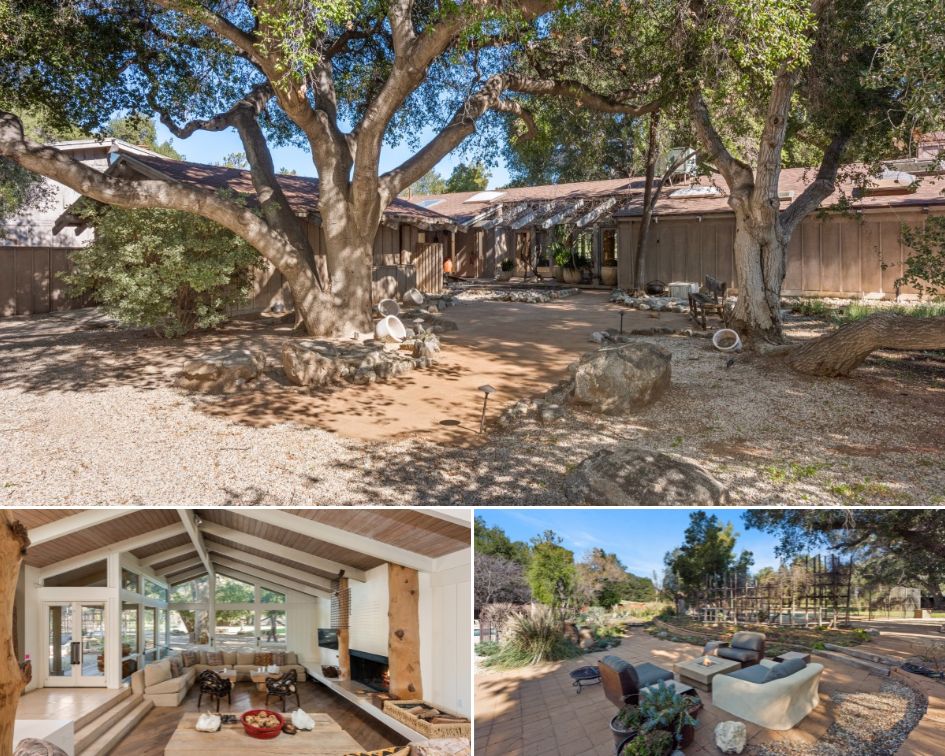 Linda Gray, who played Sue Ellen Ewing, the vodka-addled wife of Larry Hagman's character J.R. Ewing in the long-running soap opera Dallas, is selling her beloved Santa Clarita, California property. The gated three-acre equestrian estate is only 35 minutes from Beverly Hills and features several structures and facilities, including horse stables, a tack room/barn, a north-south tennis court, and a huge swimming pool with Jacuzzi, organic gardens, a koi pond, and even a chicken coop. The asking price is $2.995 million.
8. Basic Instinct Home Is For Sale Thirty Years After the Film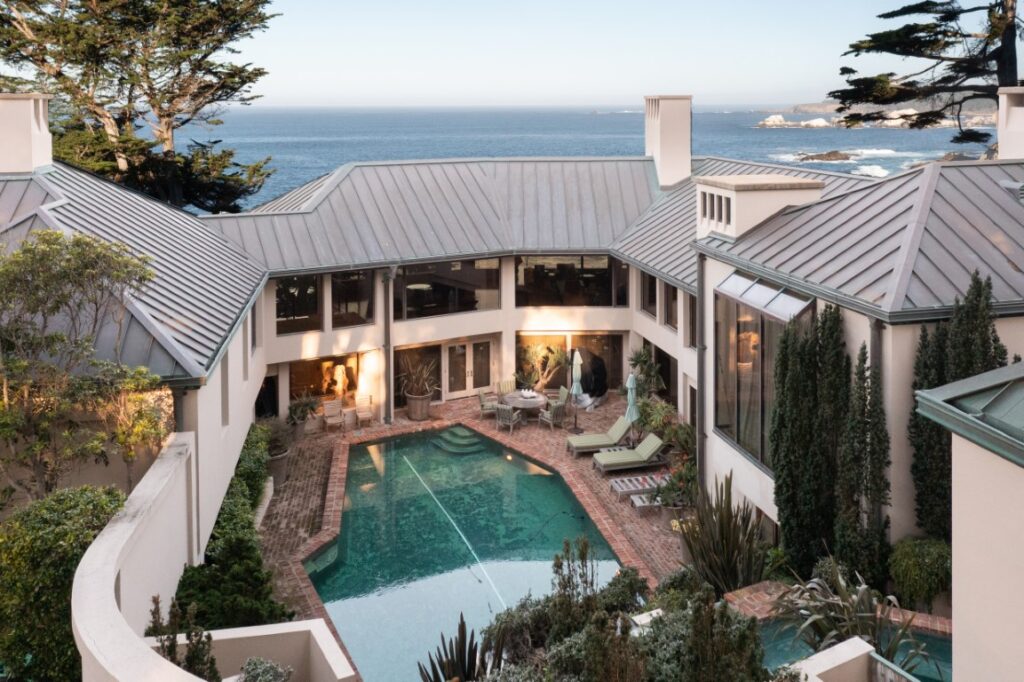 Many films have been shot in this Carmel, California, mansion, including A Summer Place and Play Misty For Me. Most notably, it was the setting for the 1992 blockbuster Basic Instinct, starring Sharon Stone and Michael Douglas; as well as HBO's series Big Little Lies, starring Reese Witherspoon and Nicole Kidman. The cliffside mansion is for sale for $29.625 million, thirty years after the premiere of Basic Instinct.
9. Former Malibu Home of Cindy Crawford Listed For $99.5 Million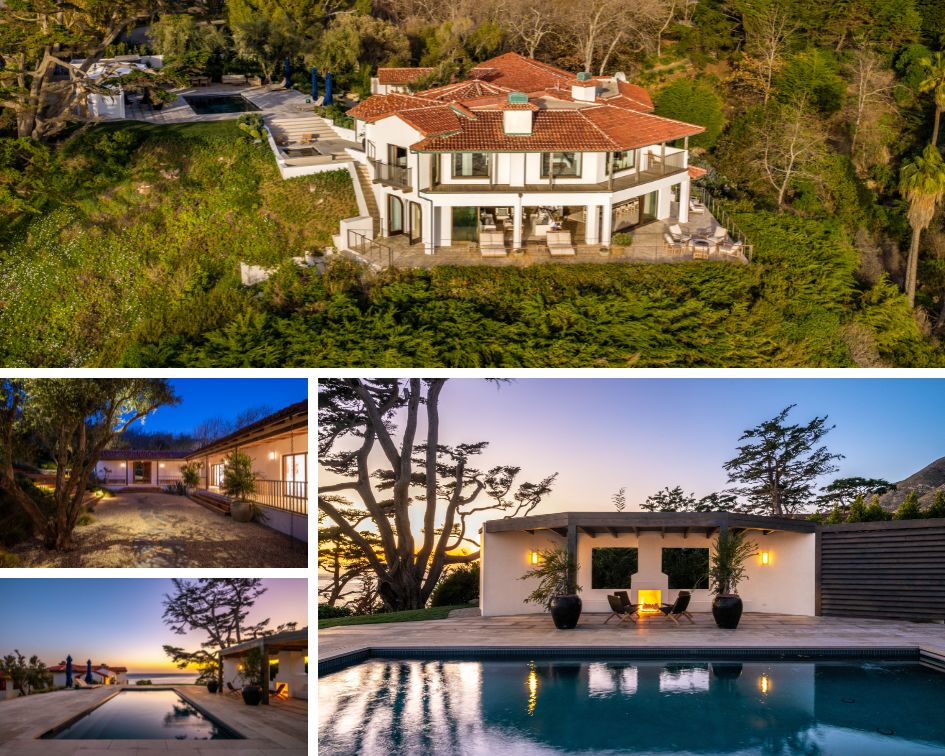 Cindy Crawford was a well-known and successful supermodel during the 1980s and 1990s. She walked the catwalk for Versace, Ralph Lauren, and Dolce & Gabbana, and was featured on the covers of over 500 magazines, including Vogue, Elle, and Cosmopolitan. She was routinely recognised as one of the most beautiful women in the world. Her cliffside Malibu residence was recently offered for $99.5 million, making it one of California's most expensive homes.
10. Rupert Murdoch Asks $78 Million For Two Condos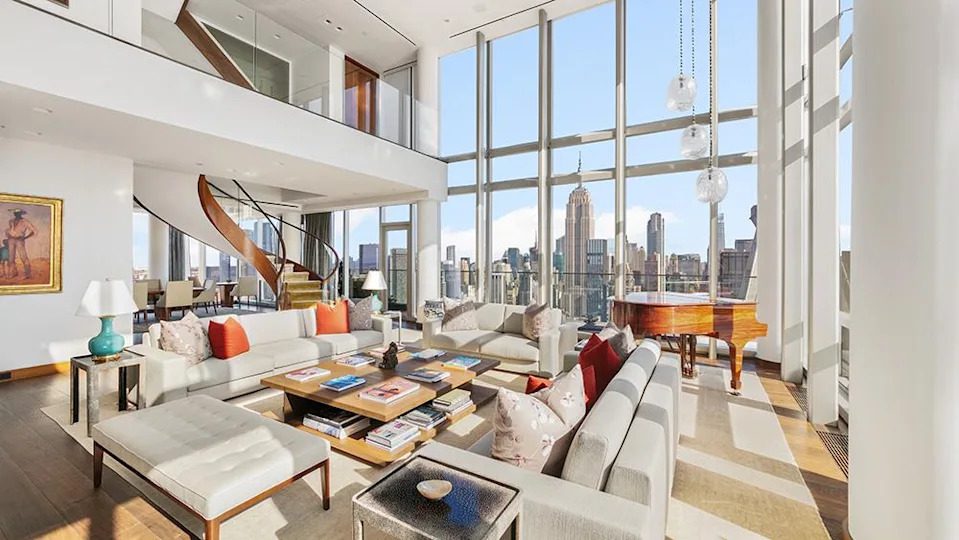 Rupert Murdoch's two condominiums at New York's exclusive One Madison have been advertised for $78 million. The penthouse on three storeys, which is 7,000 square feet, with a price tag of $62 million, is the biggest apartment. The smaller 3,000-square-foot apartment is marketed for $16 million.