Whether you're looking for a handmade gift, unique conversation-starter, or inspiration for your next adventure, Dia is where you'll find it.
Dia is a love letter to Southeast Asia, as well as a unique approach to discovering the region. This is where you'll find artisanal brands, as well as the beautiful items the locals make – and the stories behind them. An artisanal brand is one that prioritizes craft and quality over mass production and scale; its manufacturing process is mostly or totally done by hand, and it frequently employs traditional craft skills.
"Dia" is a gender-neutral Malay word that means "she/he/them" and also relates to our larger goal of Directly Impacting Artisans. Dia also means "through, across, or between" as a prefix, which reflects their goal of bridging the gap between real Southeast Asian artisanship and a discriminating worldwide audience who would appreciate it.
This crafts business has a pretty interesting start. Dia was founded by three Malaysian friends back in 2020. Kylie Francis, Alia Farouk, and Aisha Hassan, the founders, are passionate about the diverse and beautiful place they call home. They've travelled the world and saw that Southeast Asia's small brands and artisanship are often disregarded on a global scale. They seek to shift the spotlight away from cheap labour and mass-produced products and toward Southeast Asian innovators who are ethically integrating heritage craftsmanship with modern design. Dia not only curates products — from gorgeous minaudières featured in Crazy Rich Asians to one-of-a-kind hand-painted batik scarves — they also tell the tales behind each one. They believe in putting true artisanship in context and giving it credit. Dia considers artisanship to be a valuable asset that should be conserved.
The founders have experience in government, big data, media, hospitality, and market research, among other fields. They've poured their hearts and souls into Dia in order to create the most considerate platform possible. This includes curating a purchasing experience, offering relevant material, and developing a thriving community.
Since Mother's Day is just around the corner, this is the perfect time to browse through some amazing gifts offered by Dia.
1. Faith Handcuff/Leah Long Ring by ALT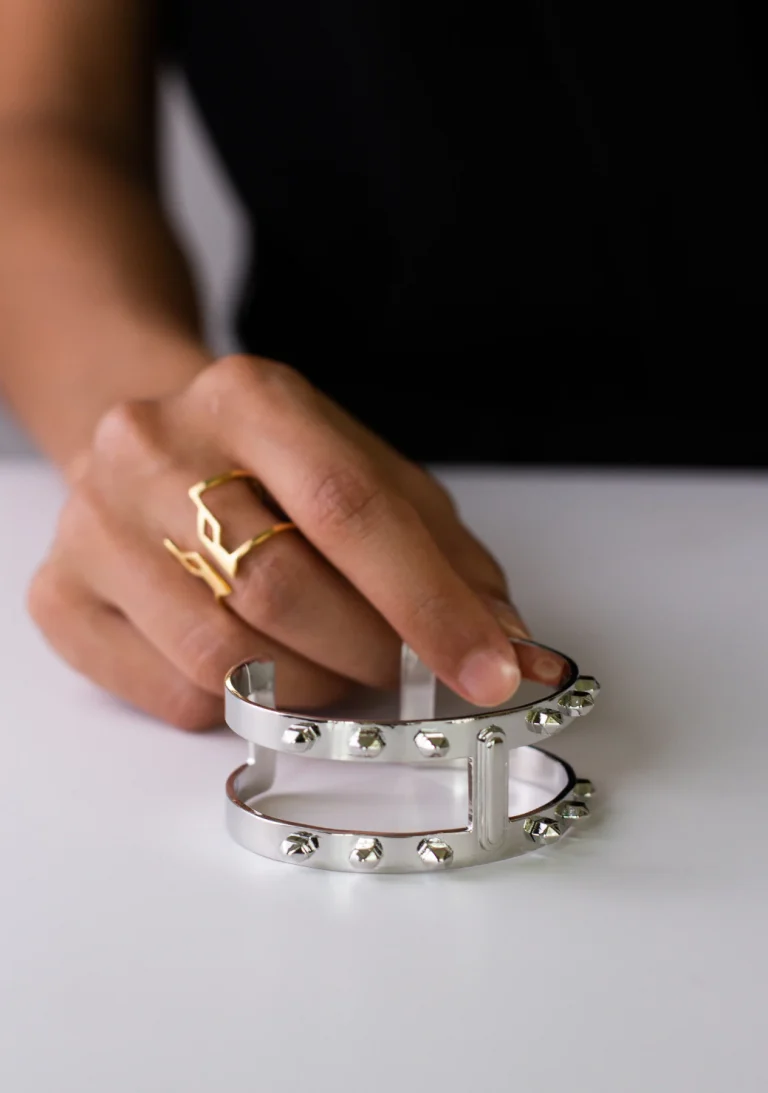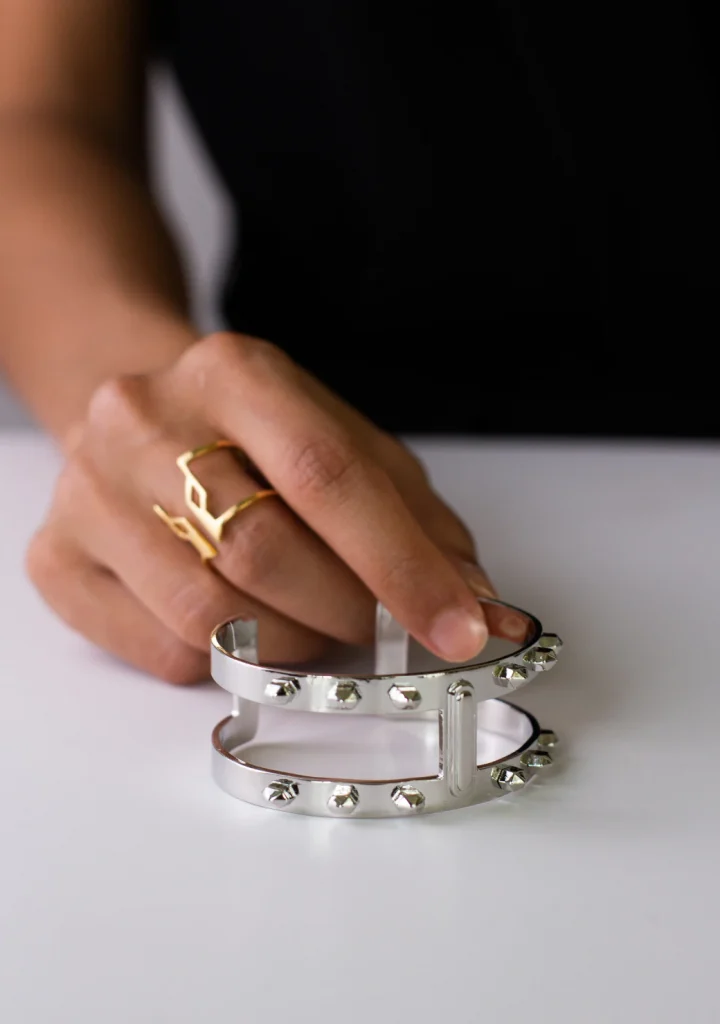 This bold, studded cuff casts a statement-making silhouette on your wrists or sleeves. It is entirely handcrafted by skilled artisans using upcycled and precious metals for consumers who prefer to shop consciously and invest in quality pieces. Featuring studded embellishments, this is a strong statement piece to elevate any look. Available in three colors of gold, silver and rose gold, style it by itself or with other thin cuffs to make it stand out.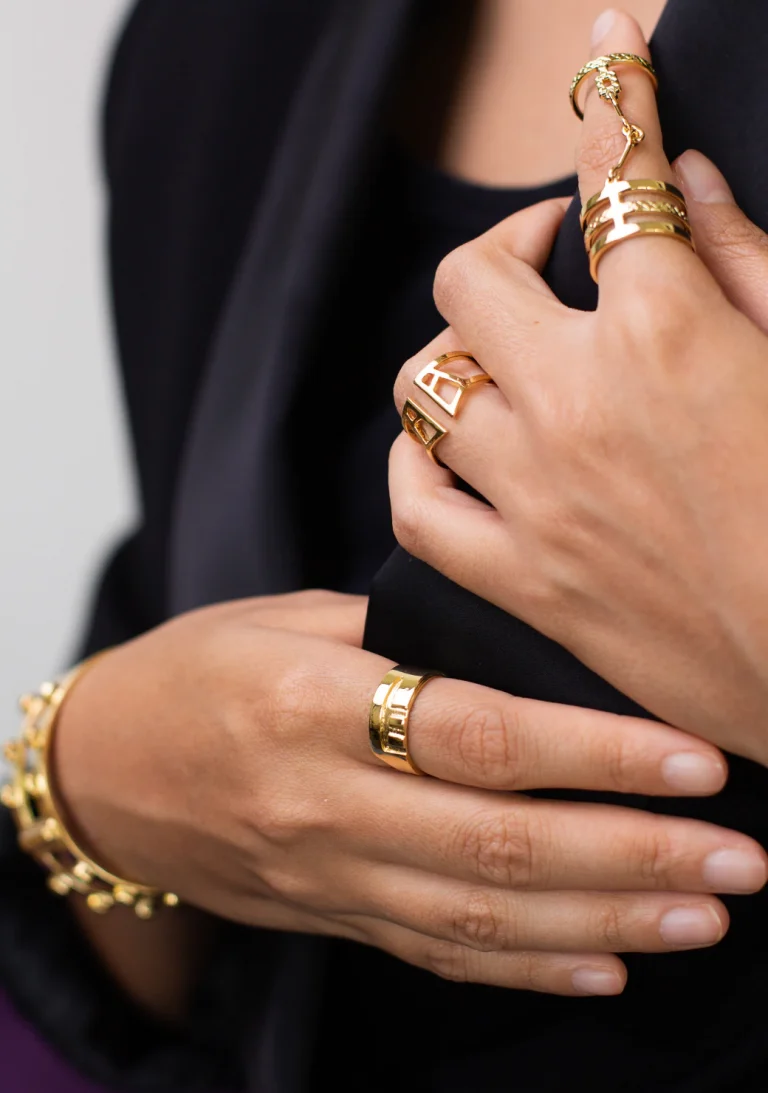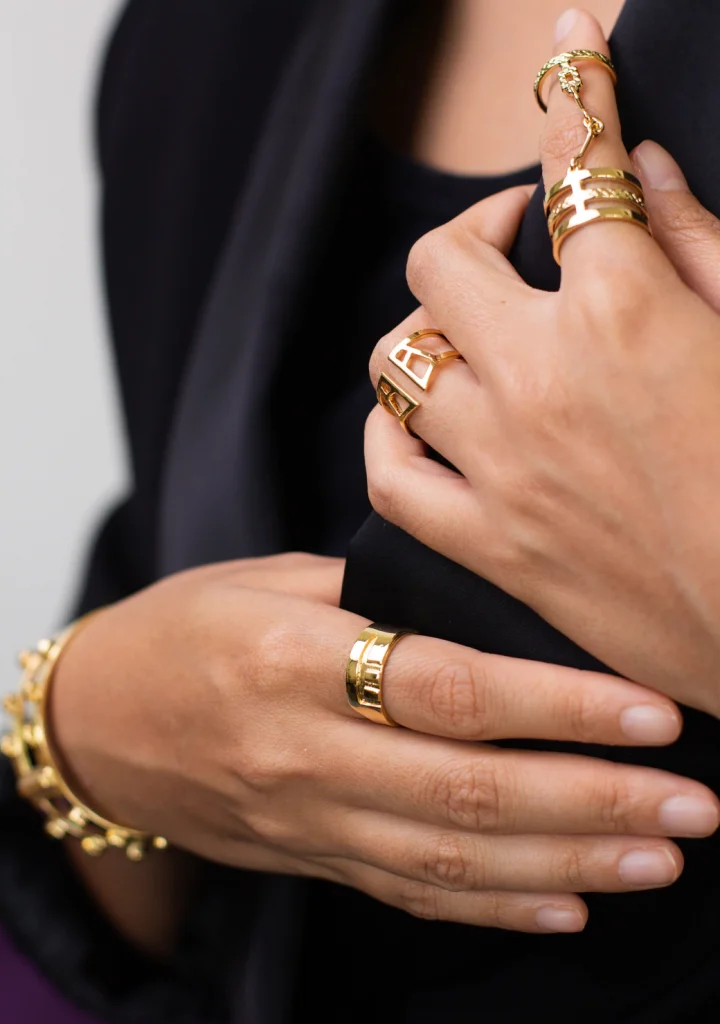 This linked ring is inspired by the contrast between Malaysia and Singapore's colonial heritage buildings against today's modern skyscrapers. It is entirely handcrafted by fair trade artisans for consumers who prefer to shop consciously for handmade jewelry. Featuring delicate crosses on parts of the ring, this is a strong statement piece to complement any outfit. Available in three colors of gold, silver, and rose gold. Style it by itself or with other smaller rings to make it stand out.
2. Libby Bag/ Sari Bag by Moy Studio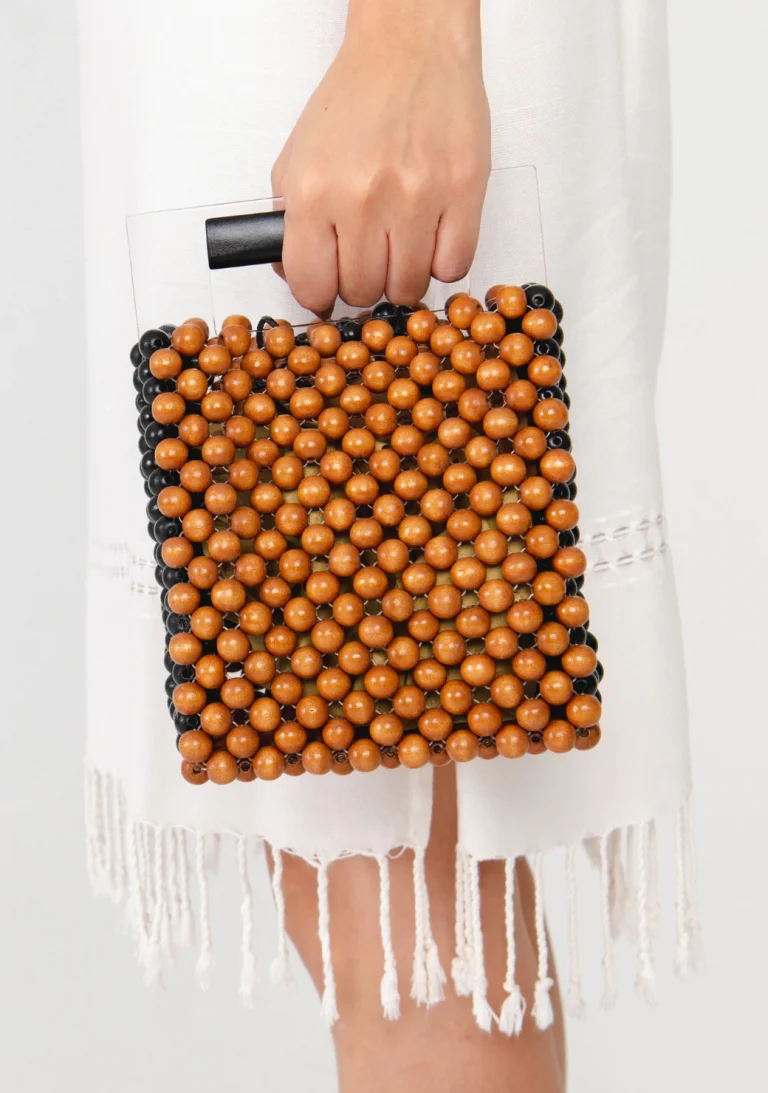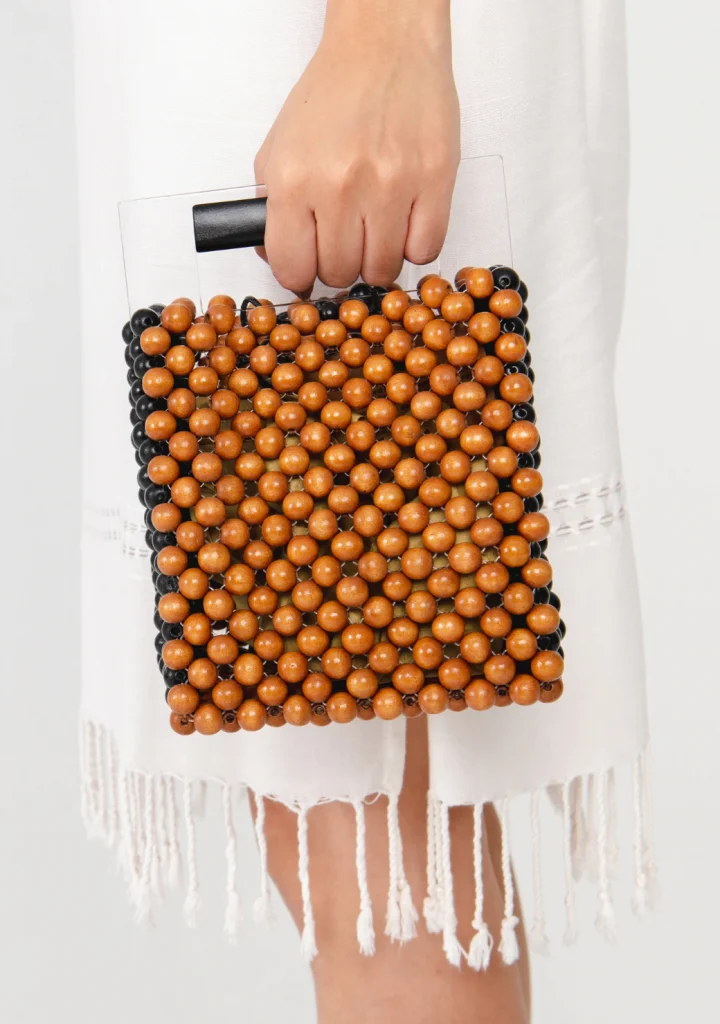 The Libby is an experimental take on a beaded bag, using dyed Mamalis Wood and acrylic to achieve the unusual and creative silhouette. Aside from the beauty of its design, this piece was created with dual compartments, meaning there is enough space for all your essentials. This modern piece boasts beauty and function and is available in two colours — a Light Denim to match your jeans, or a warm Caramel to pair with neutrals.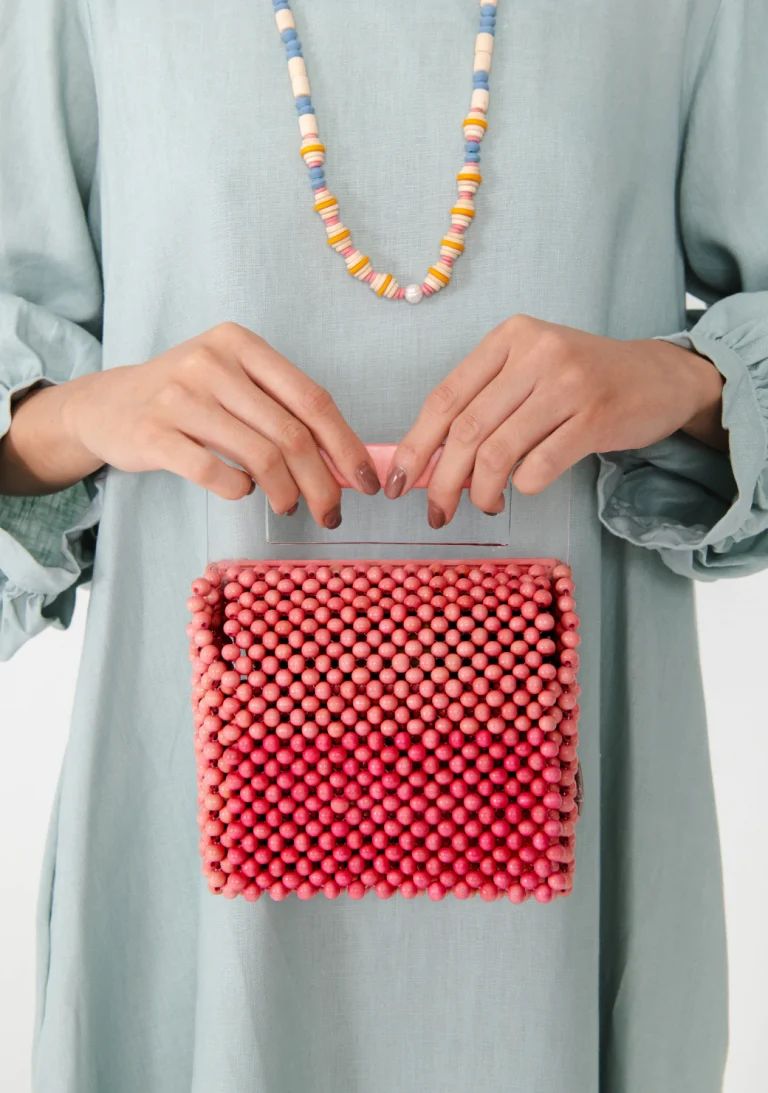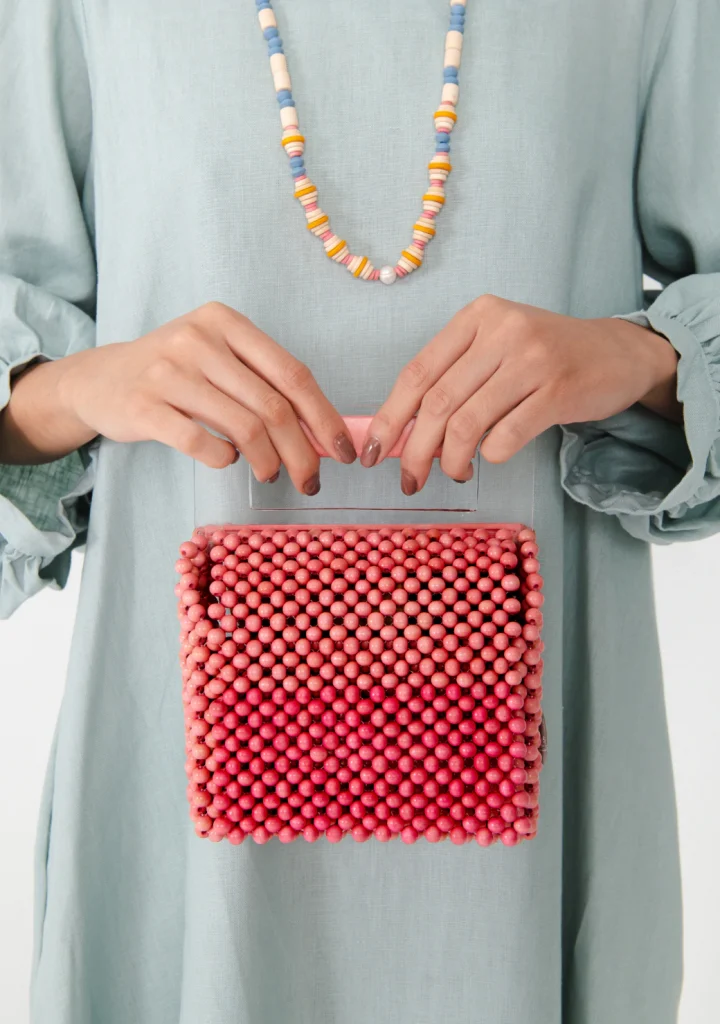 The Sari's geometric silhouette makes it a surefire standout clutch. It's created using dyed Mamalis Wood and Acrylic to achieve the design, which is a combination of function and beauty. The bag comes with two compartments — the main interior space is covered with a flap, while there is an open pocket on the side for easy access to all your essentials. Choose from three colours to brighten up your day.
3. Batik Clutch: Reds & Pinks/Browns & Purples by Pink Jambu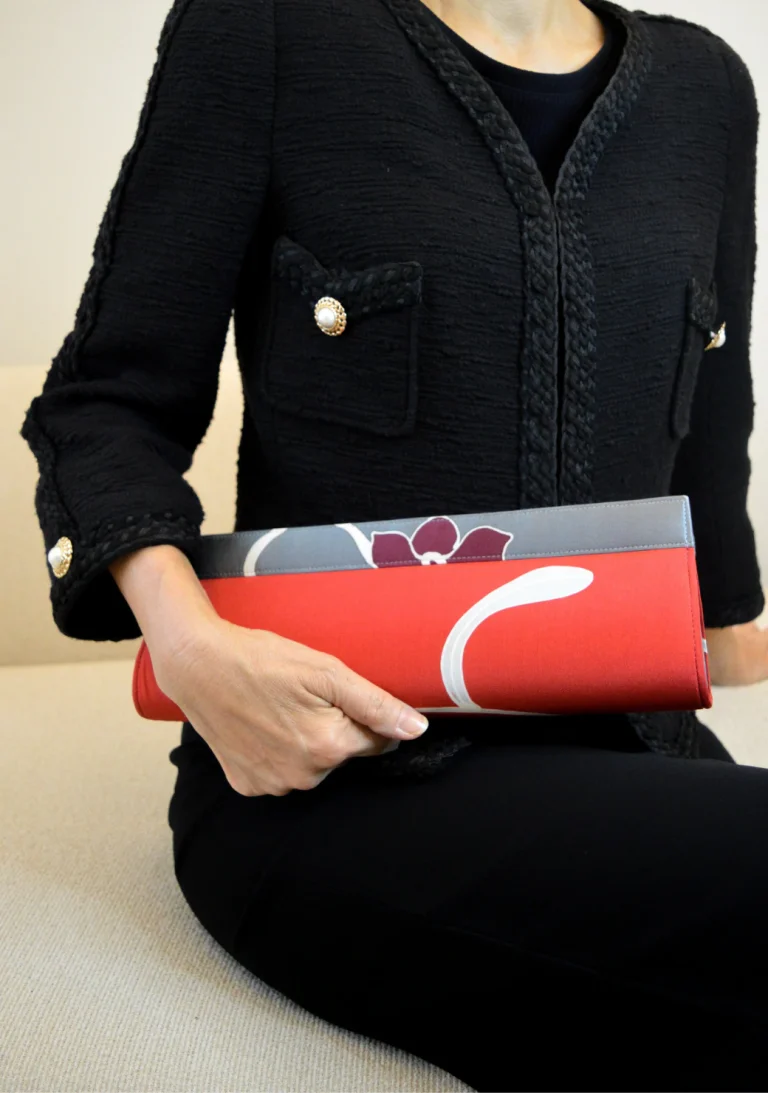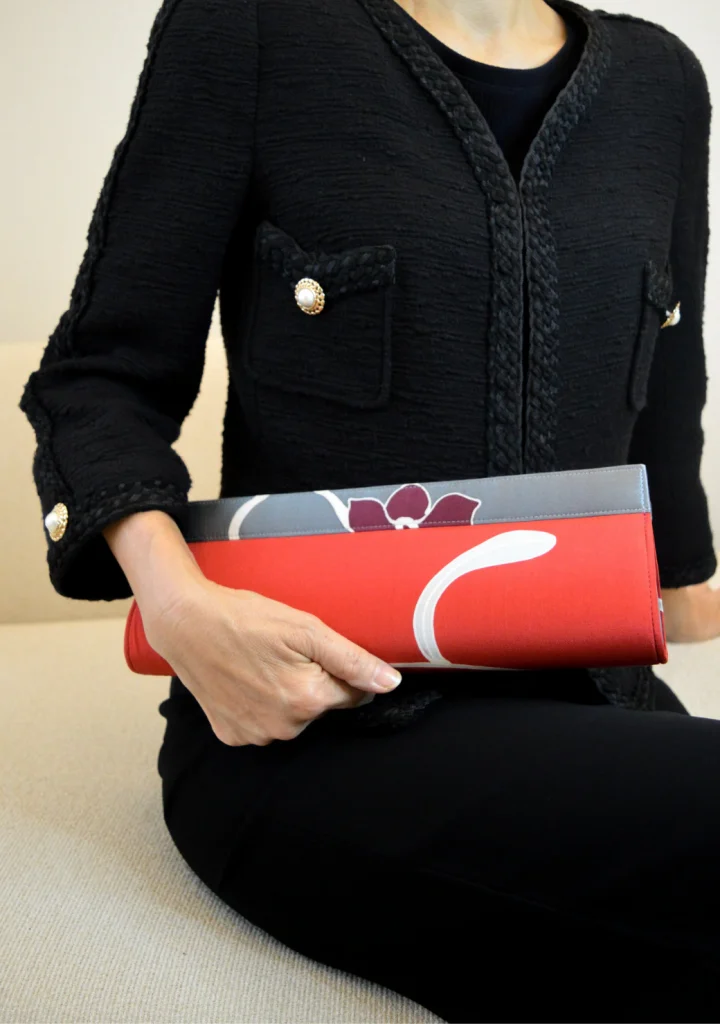 These striking designs are fully hand-painted and one of a kind. All the details you see, from red flowers to baby pink leaves and deep magenta accents, are the handiwork of skilled Malaysian artisans. Following the creation of the batik textiles, the clutch itself is handcrafted in Thailand. Each evening clutch is an example of true artisanship and luxury style.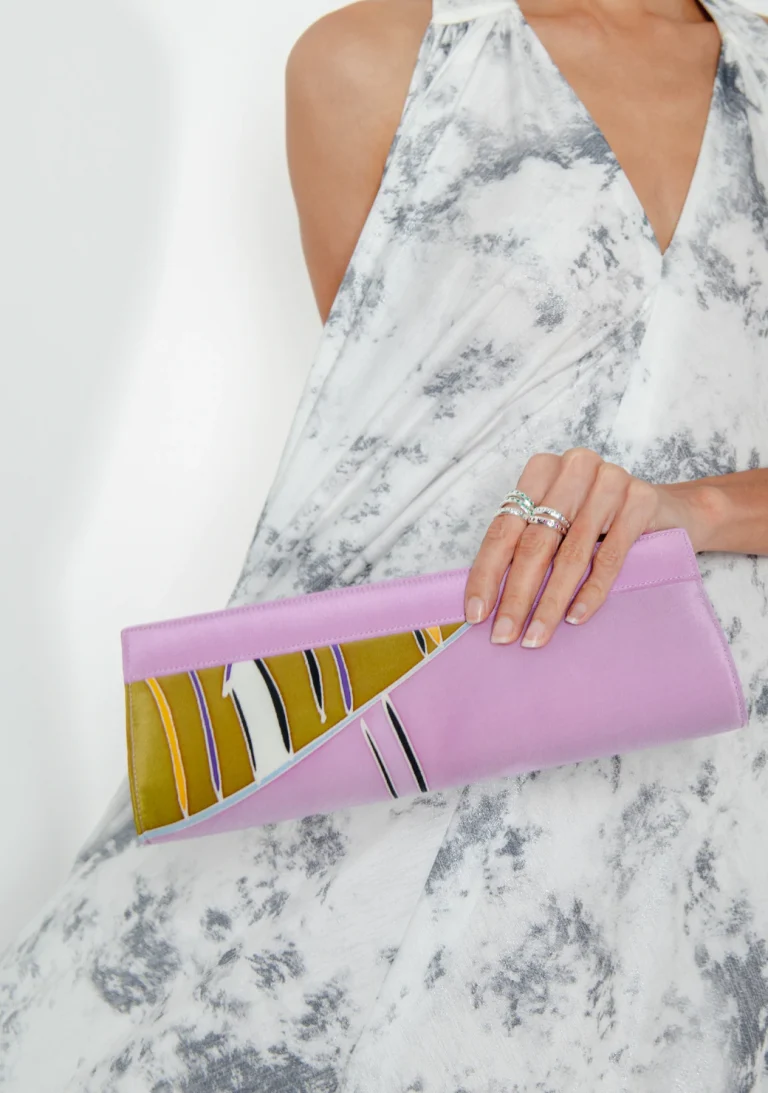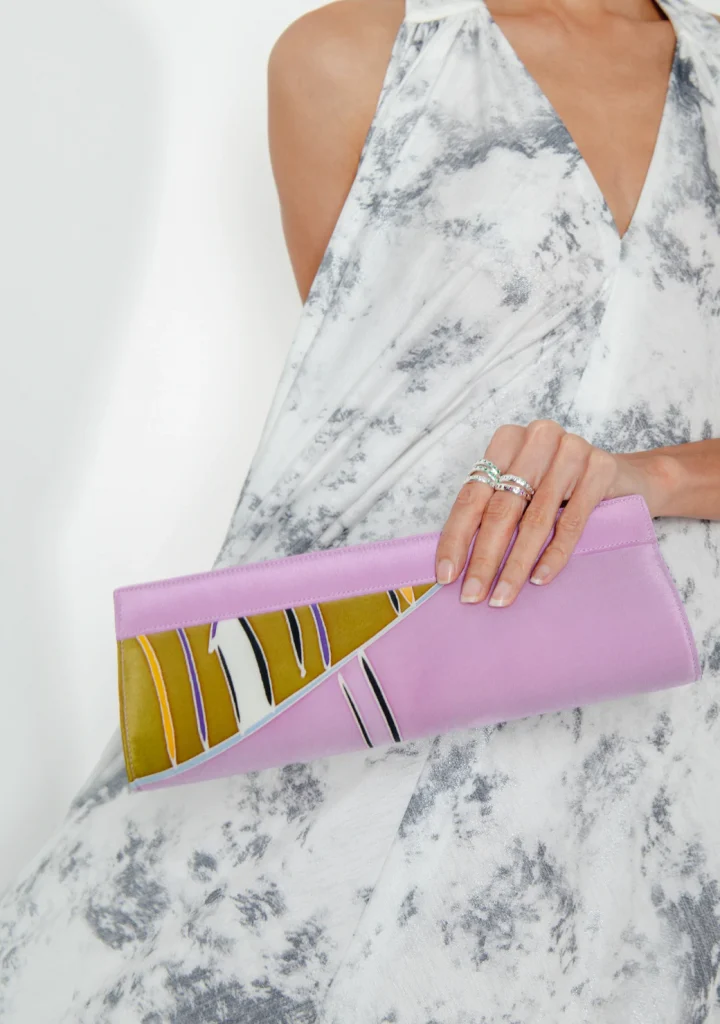 From silky chocolate tones to a lustrous lilac hue, these silk batik evening clutches boast stunning colors. Skilled Malaysian artisans hand-painted each piece of batik fabric before the clutch was handcrafted in Thailand. These stylish accessories are soft to the touch and have a luxurious texture. Large enough to carry your essentials, these pieces are the perfect accompaniment to an elegant outfit. In addition to being one of a kind designs, each evening clutch also helps support the preservation of heritage craftsmanship.
4. Tongkol/Peacock Fan by Pubumésu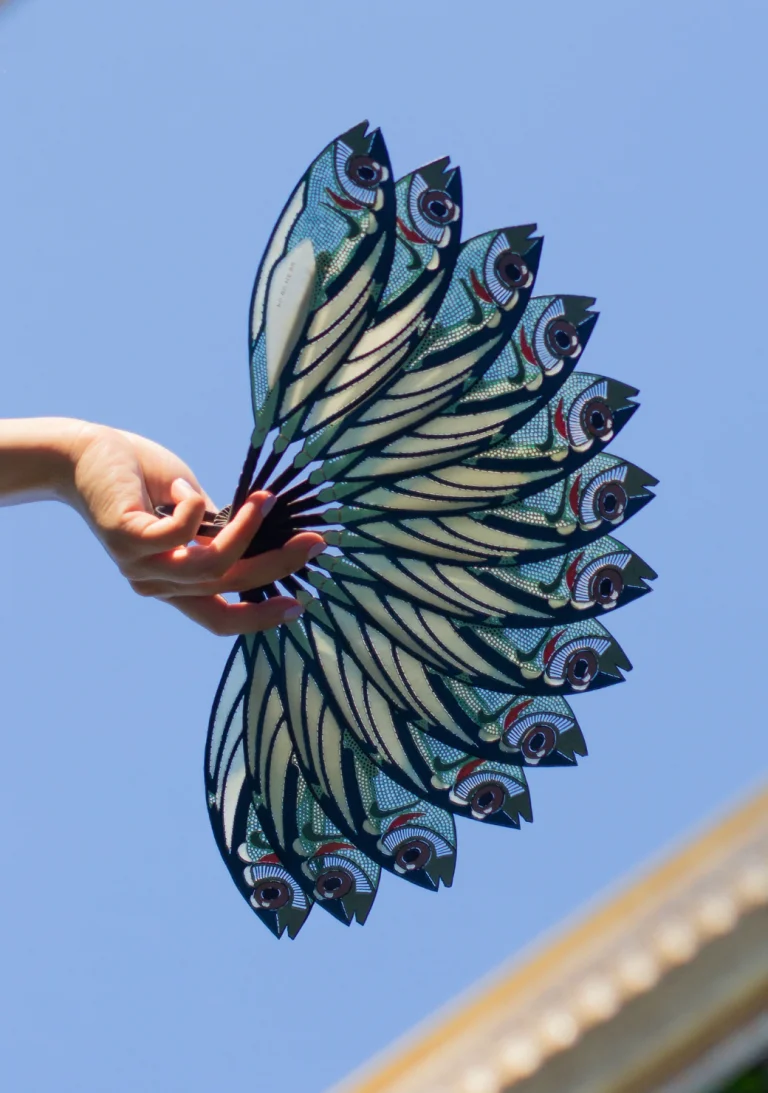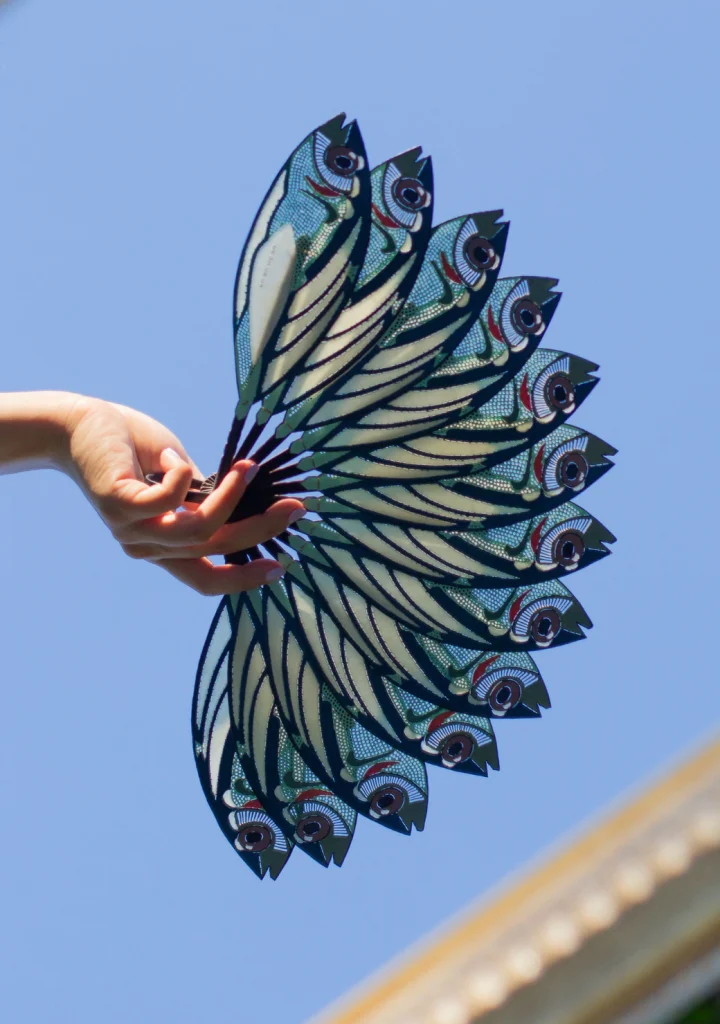 Inspired by fishmongers at the market. The masterful detail on this leather fan, including the individually punched holes that adorn the fish's body, was fully handcrafted by shadow puppet artisans in Central Java. Part of Pubumésu's Market Collection.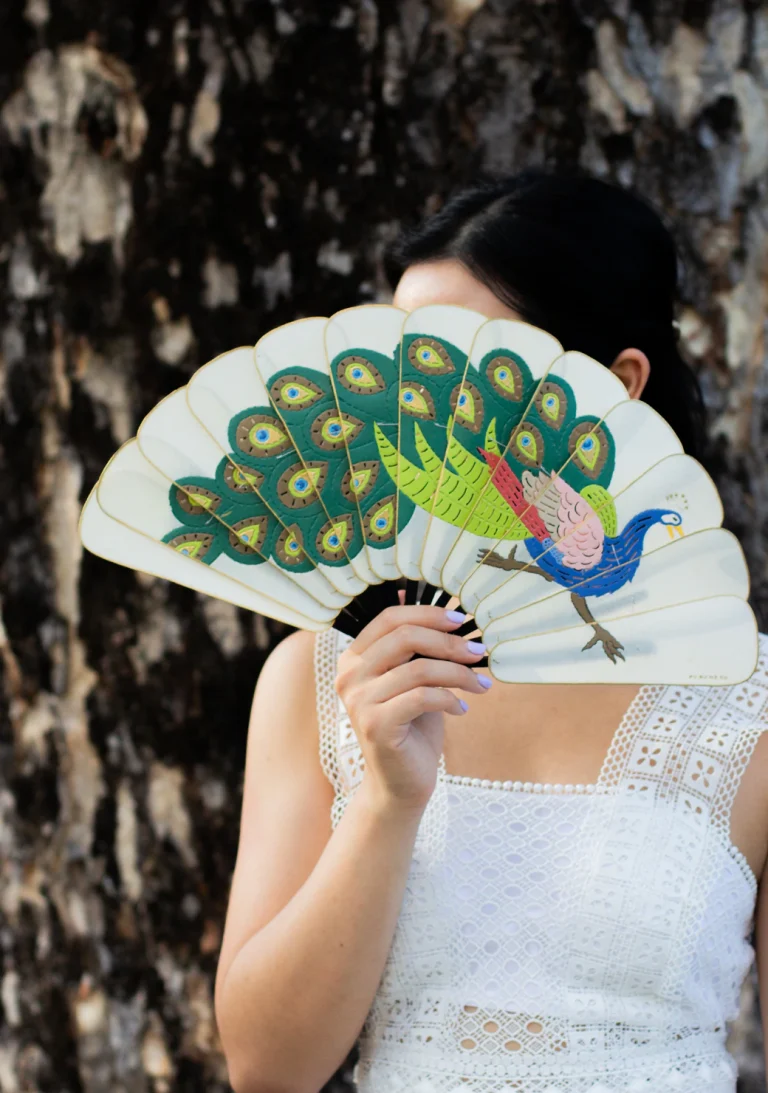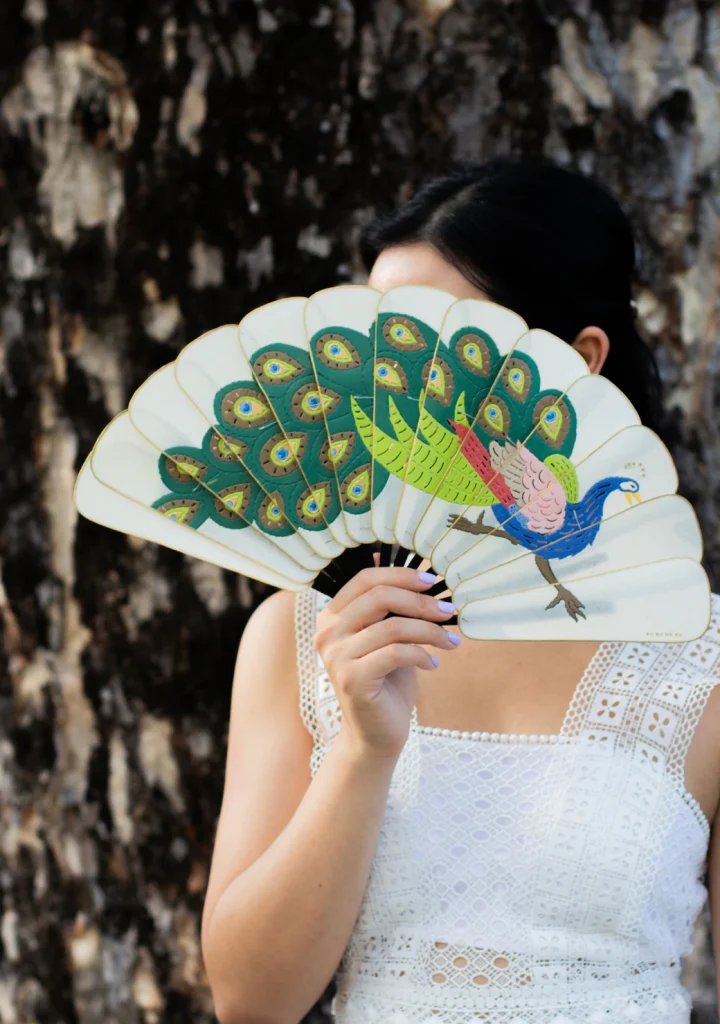 A striking peacock unfurls amongst the leather blades for a wicked style statement. Locally sourced calf hide from Indonesia was stretched, dried, punched, stitched, and painted, by hand, to create this unique fan.
5. Water Hug Earring/Infinity Chain Earring by Ruang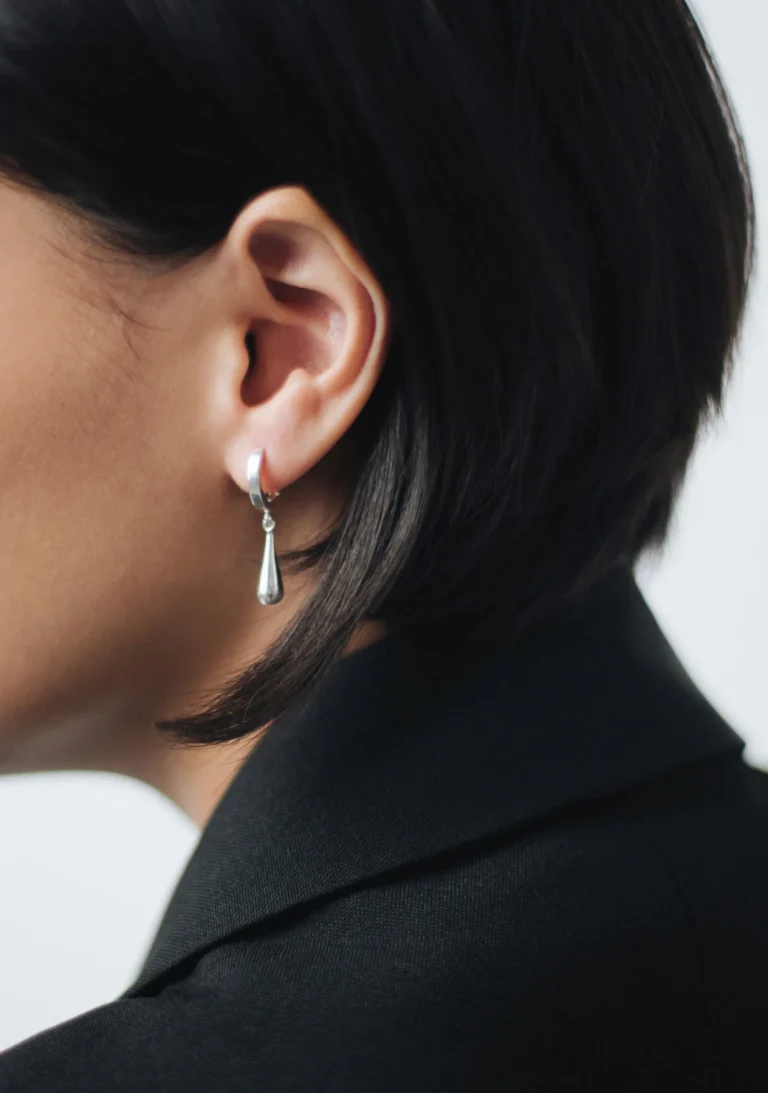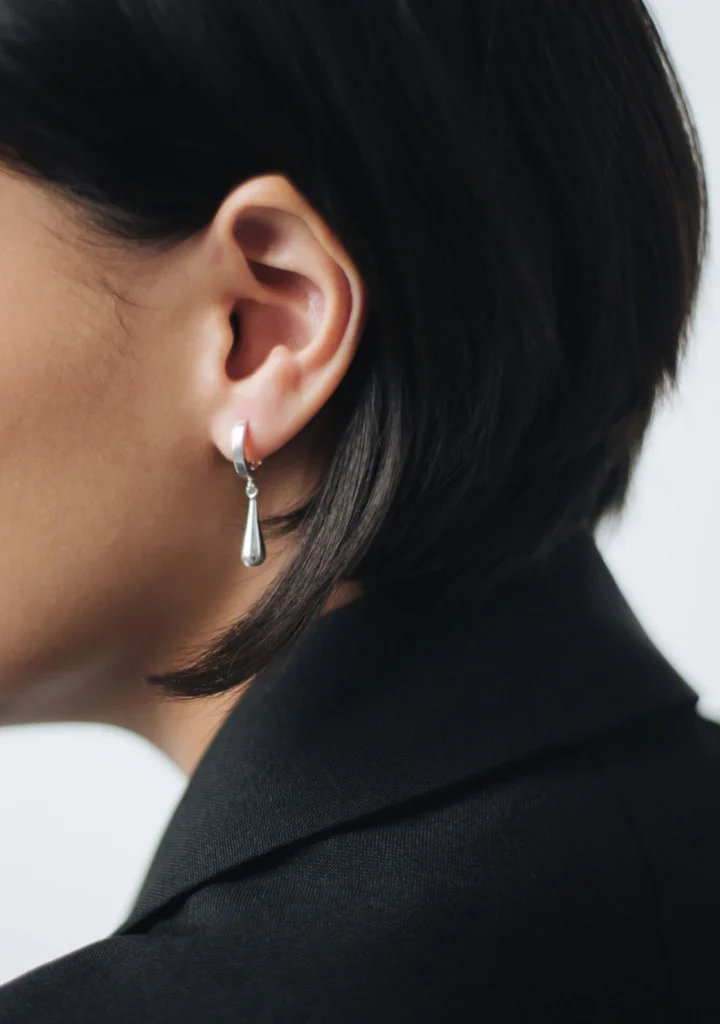 A small hug earring with a water droplet shaped pendant. This piece debuted at Dia Guild's exhibition, "Recrafting Stories," in Kuala Lumpur. This accessory was crafted by skilled artisans in Bali out of 925 Sterling Silver. Wear it on its own for a simple look, or stack it with other mixed metals and Ruang pieces. The delicate curves of the handcrafted metal add a sleek touch.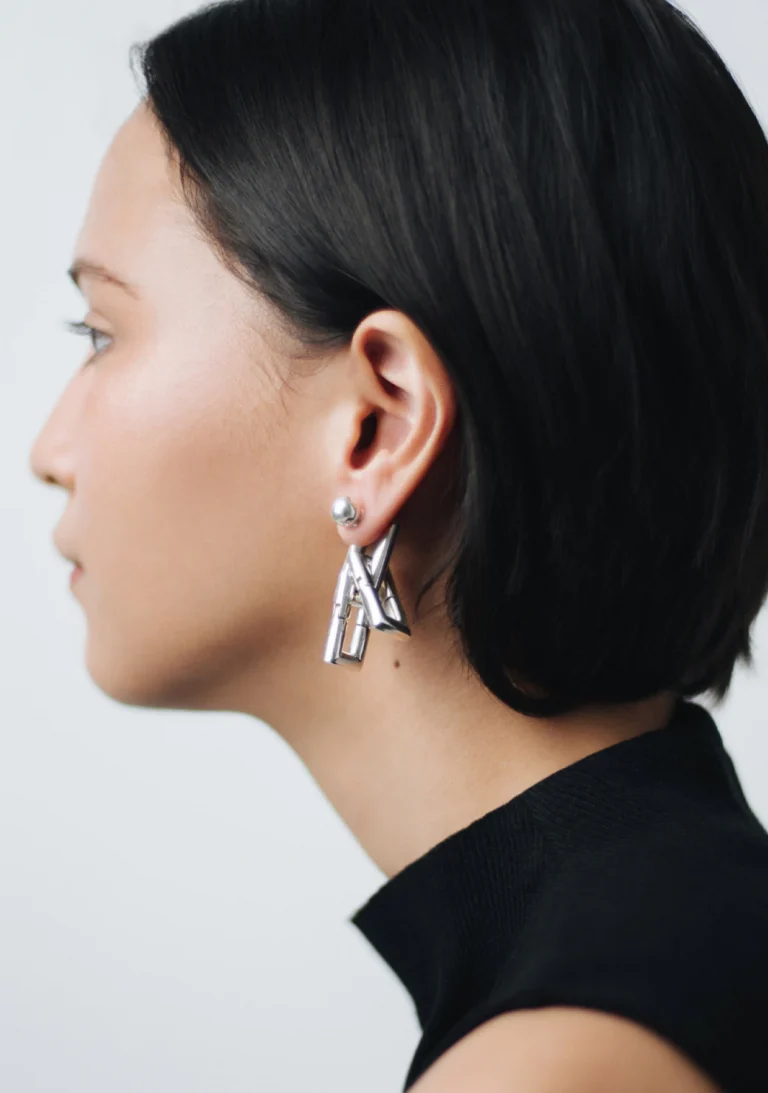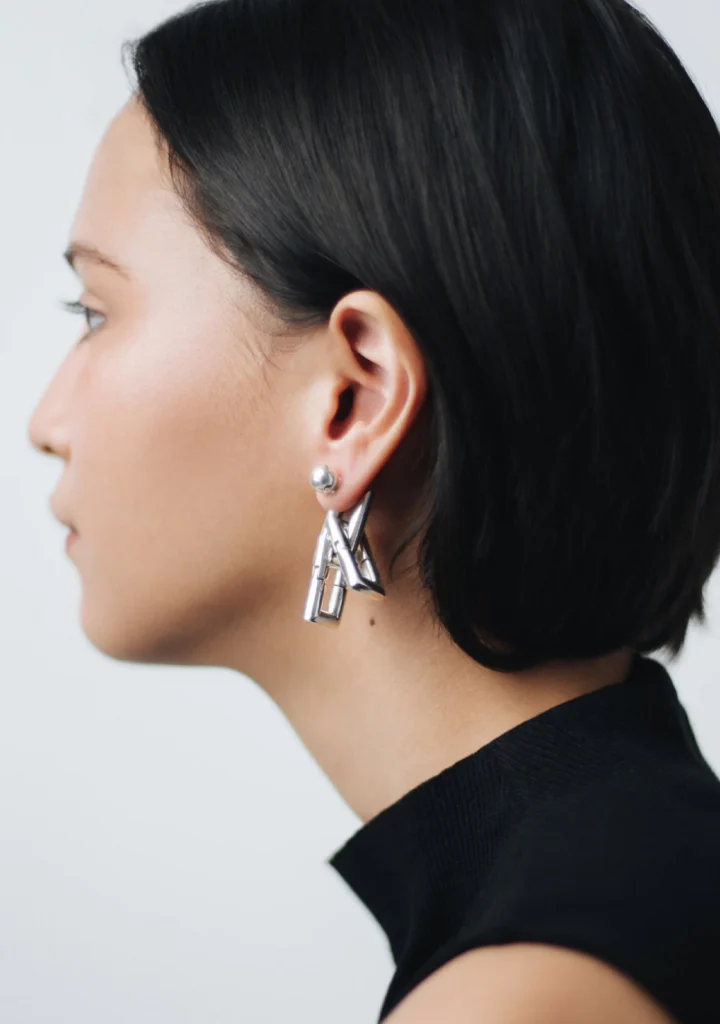 The infinite chain earring is handmade from 925 sterling silver. It is a versatile piece of jewelry that can be worn in multiple ways, and you can disassemble and lock the chain links as you choose to create a different look. They are semi-hollow, making them light and easy to wear, while their angular quality is a sure style statement. These pieces debuted at Dia Guild's exhibition, "Recrafting Stories," in Kuala Lumpur.
6. Sakura Handbag SOPHIA/Brown & Gold Pine Trees Jade Handbag SOPHIA/Pastel Butterfly Clutch Handbag SOPHIA by Shirley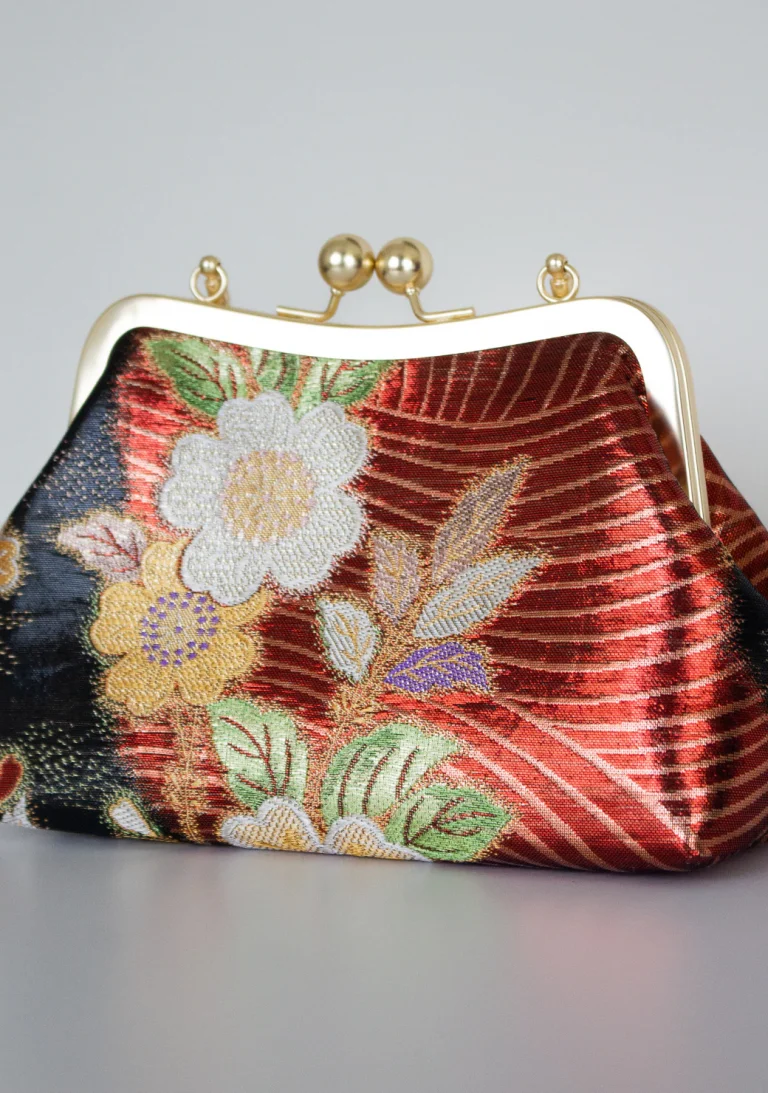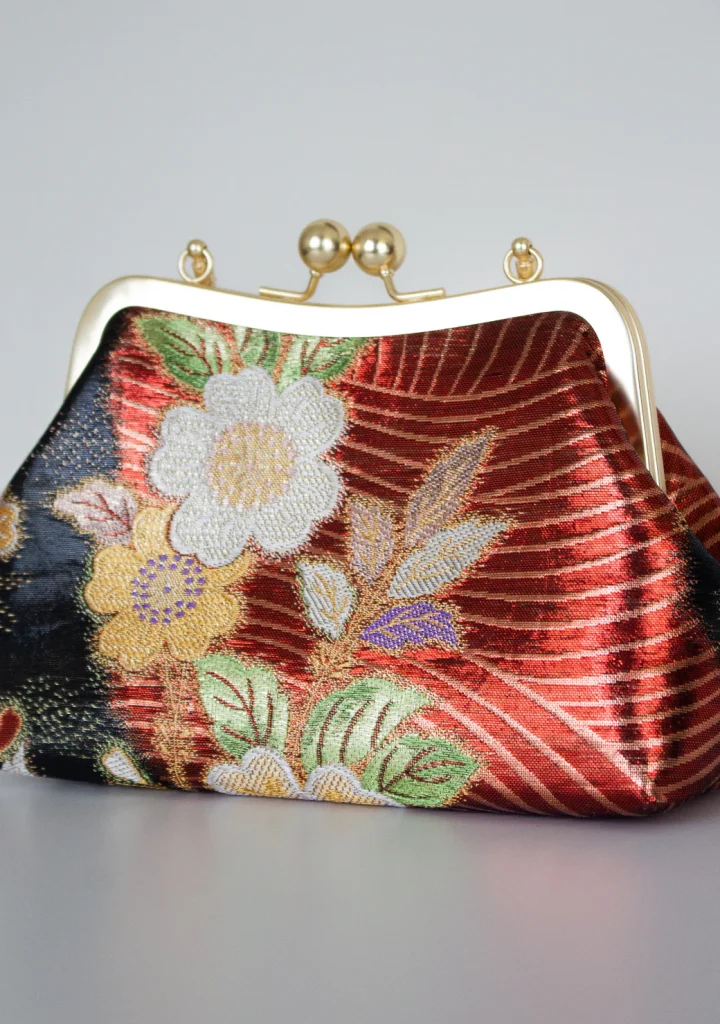 This handcrafted bag is made from carefully selected vintage obi silk, which takes up to four months to weave. It features cherry blossoms, which symbolize renewal and optimism. This piece can be used as a striking evening bag — you can carry it using the golden handle, or wear it over your shoulder using its accompanying long chain. This bag is completely one of a kind and takes four hours or more to craft by hand. Every bag is made with love and care by the founder, Shirley, herself.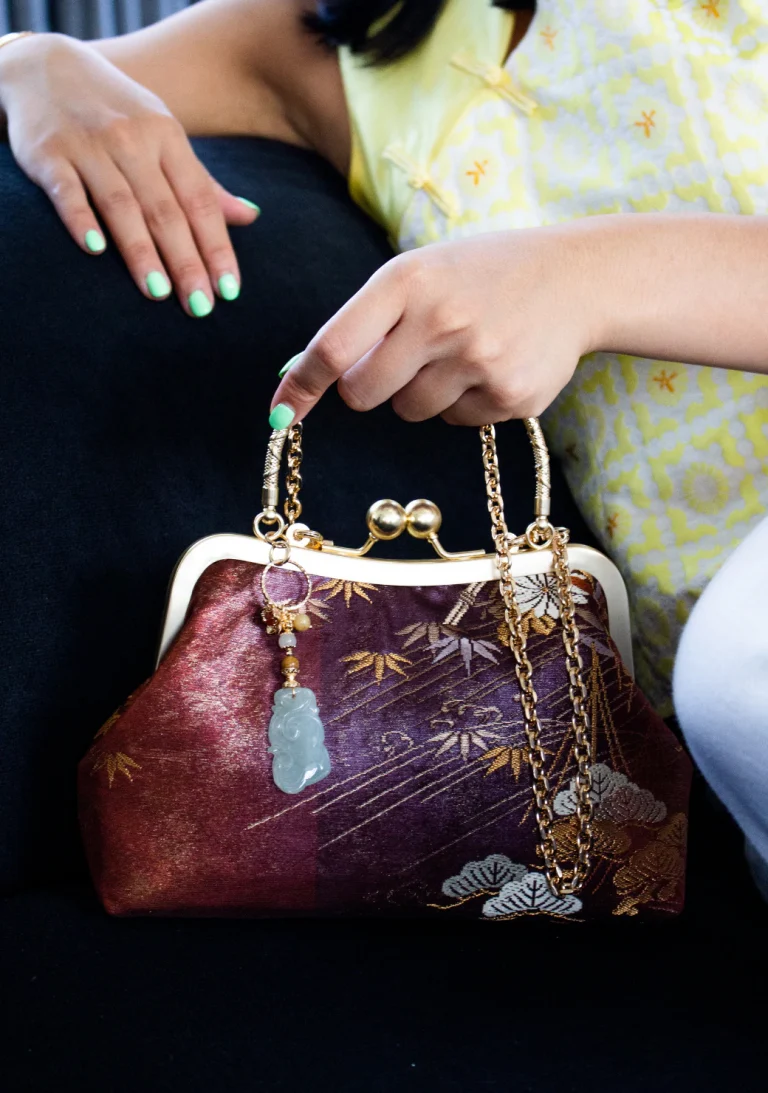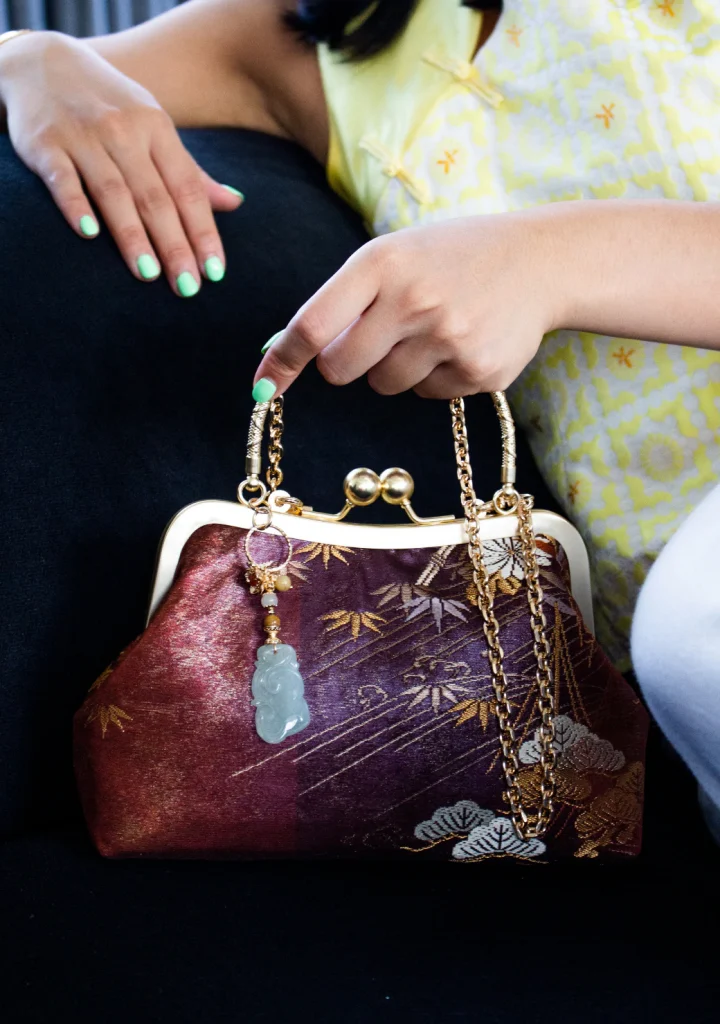 This design features brown and gold pine trees unfolding across the fabric. In Japanese culture, the pine tree is known to represent longevity, good fortune and steadfastness. This one of a kind piece is handcrafted from authentic vintage Obi silk from Japan. Shirley, the brand's founder and sole artisan, spent hours making this bag by hand. The genuine jadeite dangle is believed to bring good energy and adds a truly luxurious touch to this accessory. An exquisite evening clutch and bag that can also be worn with casual clothes to elevate a daytime outfit. You can hold it using the handle, or sling it over your shoulder using the hidden interior chain.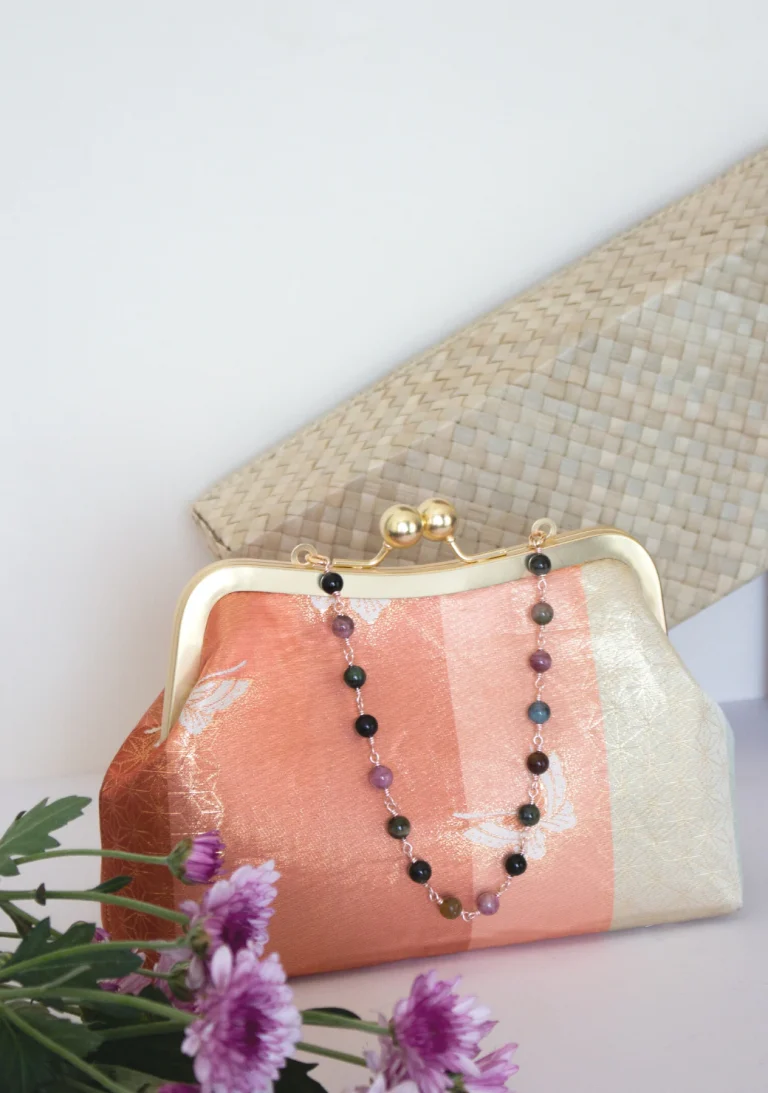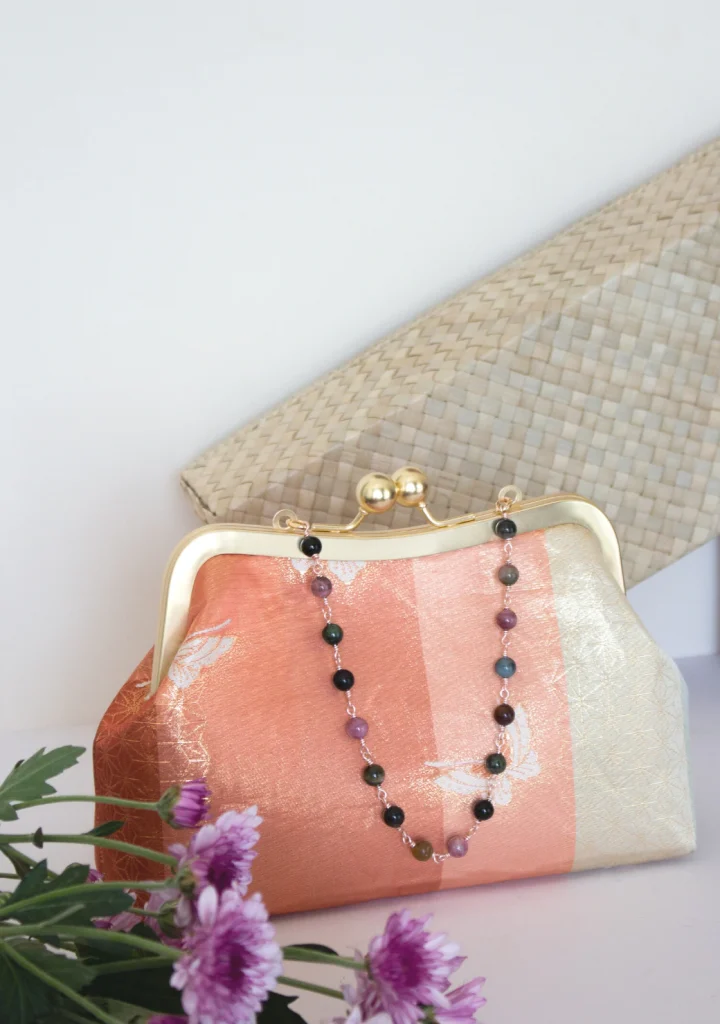 This handcrafted bag is made of vintage obi silk from Japan, which can take up to four months to weave. It features a short chain made with Tourmaline beads,  which is known as the stone of serenity and healing. This bag is one of a kind and was made with love and care by the brand's founder, Shirley, herself. Delicate butterflies adorn the bag, and seem radiant against the gentle pastel fabric that moves from pink, to coral, to cream. You may remove the Tourmaline chain and carry this piece as a simple evening clutch — lovely and striking.
7. Long Cotton Voile Pareo and Shawl by Suria Artisan Batik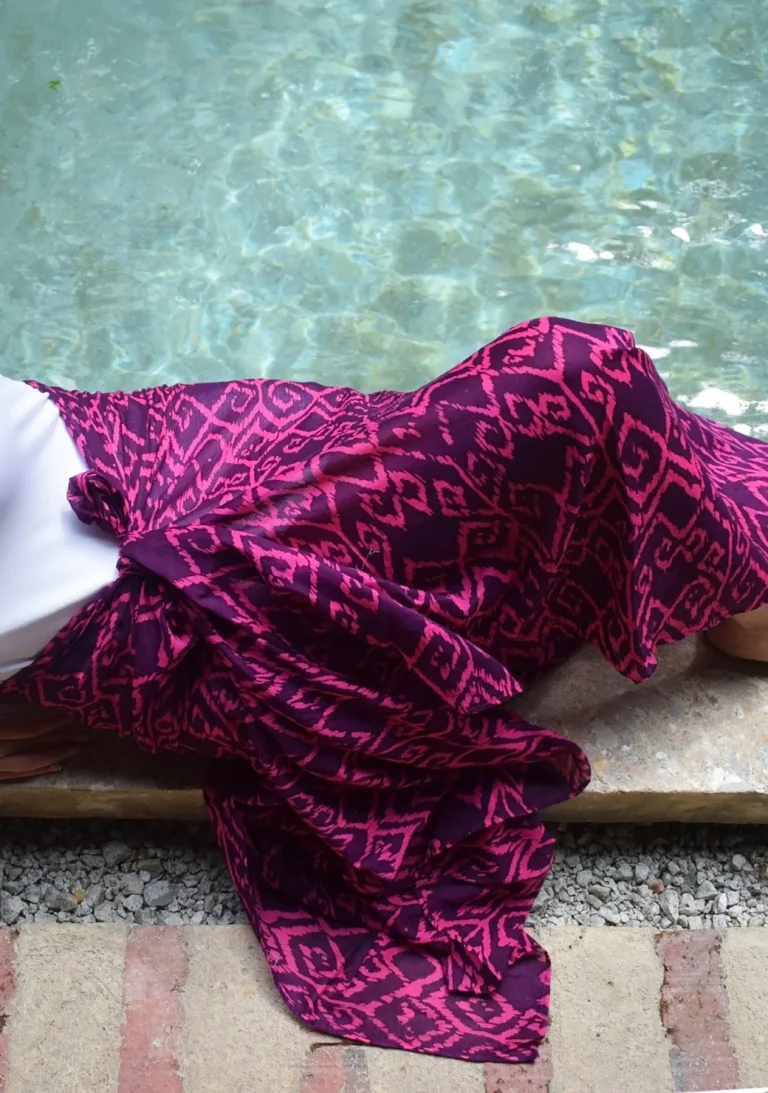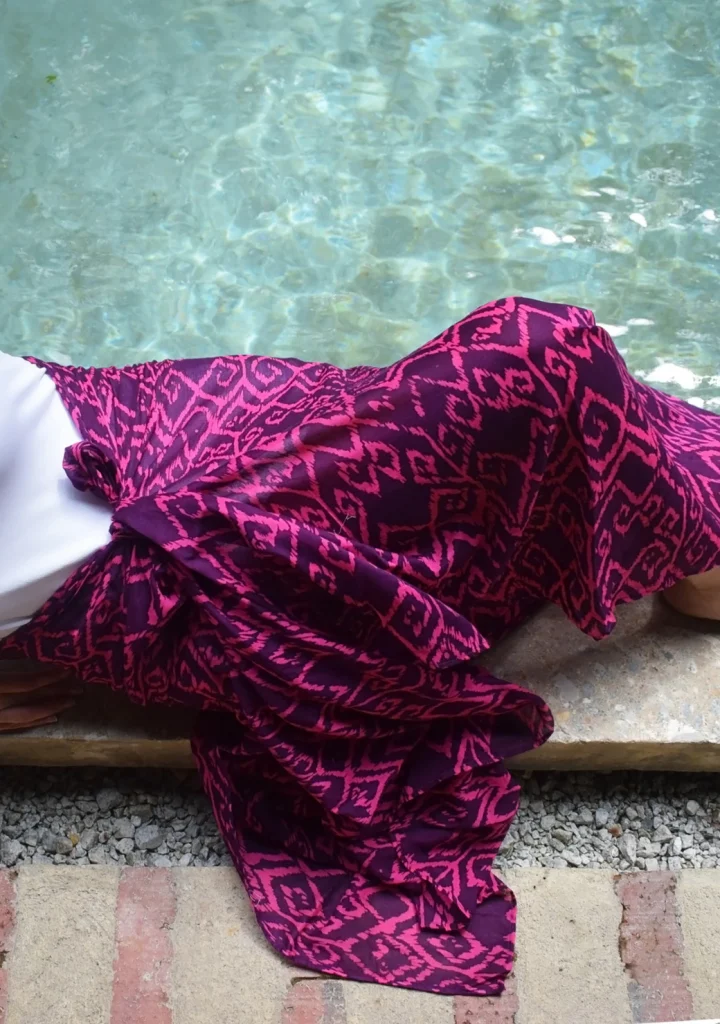 These versatile batik pieces will be a staple in your wardrobe. Available in three handcrafted motifs: Canopy, Paradiso, and Pua. The prints are inspired by the rainforest, tropical leaves, and heirloom textile weaves from the indigenous Iban people of Sarawak, Malaysia, respectively. The delicate cotton is lightweight enough to bring anywhere, and you can wear these pieces as either pareos or shawls. Perfect for both a beach getaway and an airplane ride. The vibrant hues also stand out anywhere in the world. These pieces debuted at Dia Guild's exhibition, "Recrafting Stories," in Kuala Lumpur.
Dia ships to major markets across North America, Europe, and Asia Pacific. They use FedEx to ship and offer flat-rate shipping rates. The Dia team is based between Kuala Lumpur, Malaysia and New York City, the US. 
For more information and to purchase amazing gifts for your loved ones, visit:

Dia Guild Website Homepage – https://www.diaguild.com

Dia Guild Instagram (@diaguild) – https://www.instagram.com/diaguild/?hl=en

Dia Guild Facebook – https://www.facebook.com/DiaGuildSEA/
More on fashion? Read this:
Coach In The Act: Coach's Spring Collection Introduces New Malaysian Influencers!