Spring adds new life and new beauty to all that is. Gucci is back with a new member in its iconic Bloom family – Gucci Bloom Eau de Toilette! Available from April 2022, explore the mystical world of feminine sensibility and celebrate life and diversity as you bloom into your truest self.
The fragrance is a luminous interpretation of the Bloom original signature, embodying vitality and radiance. The campaign, which stars Anjelica Huston, Florence Welch, Jodie Turner-Smith, and Susie Cave and is inspired by Alessandro Michele's creativity, returns to a surrealist scene to explore the imagination and identity of the floral Bloom world, all from the mind of Floria Sigismondi!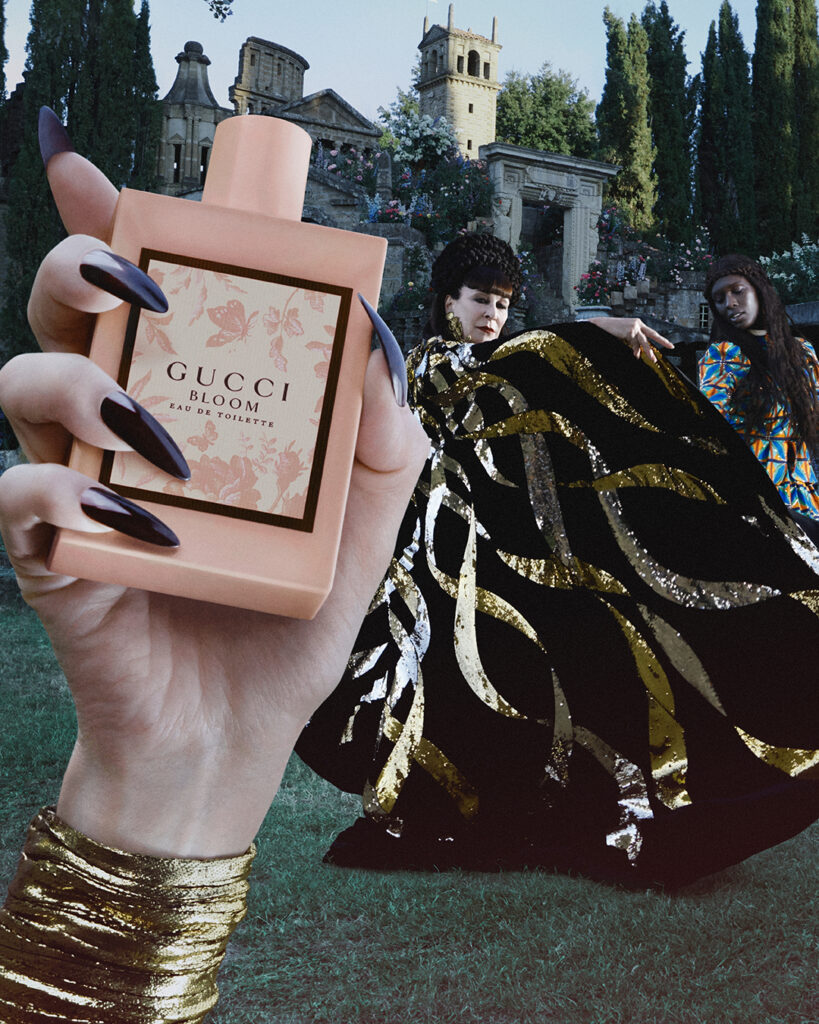 Now on to the main event – Gucci Bloom Eau de Toilette. This newest addition to the Bloom bouquet is a lighter, more luminous take of the Bloom signature that gently inspires ladies to blossom into their best selves. The scent remains loyal to the original Gucci Bloom Eau de Parfum's constituents and begins on a voyage of self-discovery based on empowering ideas and connection through differences.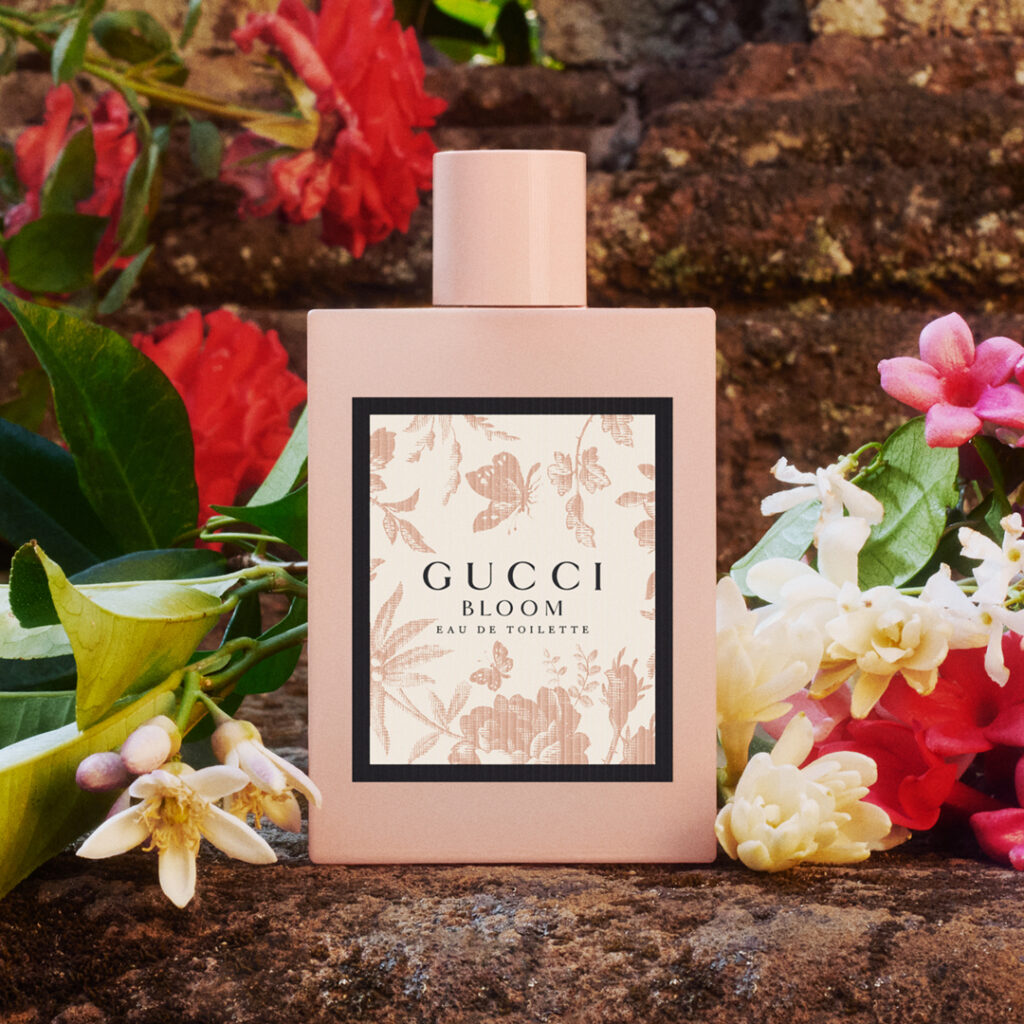 Gucci Bloom Eau de Toilette expresses the essence of the Bloom garden when bathed in the poetic opalescent light of dawn, when every bloom is exalted by morning dew, capturing the rich aroma of a thriving garden filled with an abundance of flowers. A honeyed sweetness and green citrus facet are captured by the addition of Neroli accord, its delicate freshness and ethereal radiance the embodiments of this brilliant twist on Bloom's exquisite white flower signature.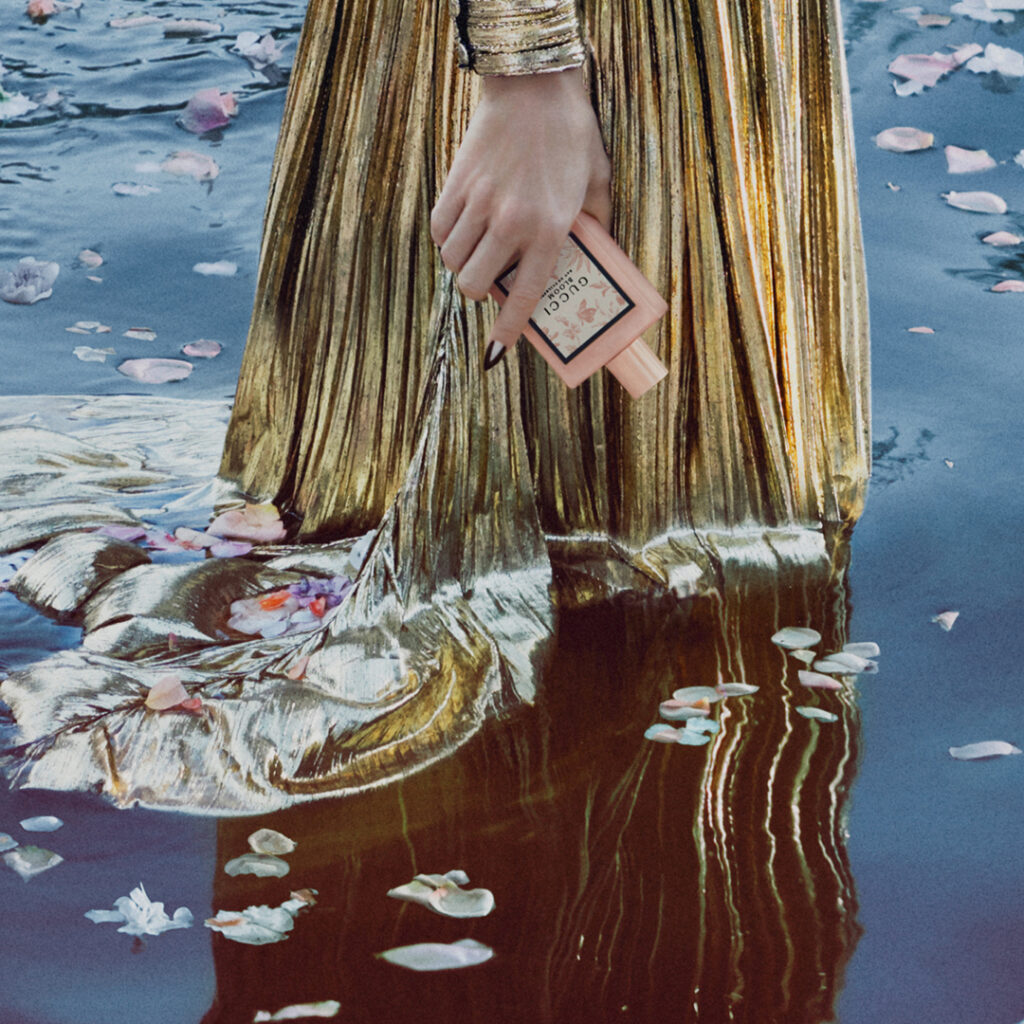 The bottle design of this latest addition revisits the original Gucci Bloom bottle design with a new, subtly softer pink tone to express the scent's effortlessly light brightness. Presented in a frosted and luminous square-shaped glass bottle to bring freshness and vitality, it is adorned in the Toile de Jouy Herbarium House print of leaves, cherry branches and flowers, and framed in black. The emblematic outer packaging is covered in the same pattern and colour palette.
The campaign, starring four charismatic women from the Gucci Bloom family, was directed by award-winning photographer and director Floria Sigismondi. Set in the ancient location of La Scarzuola, it features director and actor Anjelica Huston, singer songwriter Florence Welch, actor Jodie Turner-Smith and designer Susie Cave. The garden dreamscape, once again exploring the mysterious world of female sensibility, is complete with wishing well, water gardens, and floral explosions.
Gucci Bloom Eau de Toilette is available in 10ml, 30ml, 50ml and
100ml.

The prices and availability are as follows:

Gucci Bloom EDT Pen Spray 10ml – RM120 (available at Sephora)

Gucci Bloom EDT 30ml – RM265 (available at Sephora and FSS)

Gucci Bloom EDT 50ml – RM335 (available at major department stores, Sephora, and FSS)

Gucci Bloom EDT 100ml – RM456 (available at major department stores and FSS)

#InBloom
More on fragrances? Read these:
Future Perfect (In)tense: Marc Jacobs Unveils New 'Perfect Intense' Perfume!