Pulling a practical joke on your friends, classmates or coworkers on April Fool's Day is a time-honoured tradition worldwide. The ritual extends beyond the single, average Joe – entire companies have gone down in infamy for pranking millions of their customers! But some of the best April Fool's day stunts have been committed by celebrities, who delight not only their victims, but the public, who laugh along with them.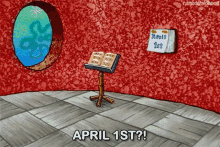 B Well CBD, a British wellness brand, has compiled a list of the funniest celebrity pranks EVAH. Learn from these masters!
Kevin Hart's Plane Has Nick Cannon's Face On It
Kevin Hart and Nick Cannon are in the midst of a prank war, with Hart putting Cannon's real phone number on a billboard in an effort to get him back for giving him a llama. Nick Cannon, who got his hands on Hart's private hangar plane and covered it in his own face to promote his new show, has to be one of the best pranks in this war. Cannon proudly displayed his work on Instagram, much to the joy of fans. With Hart retaliating recently, it's evident that their amusing antics aren't going away anytime soon.
Watch the prank here:
https://www.instagram.com/p/CbF_IUAsAIP/
Michael Strahan "Fixes" His Tooth Gap
Michael Strahan is recognised for his sportsmanship and bright television personality, but there's one thing about him that everyone remembers: his tooth gap. Strahan has a slight gap between his two front teeth, so when he playfully shared an Instagram video showing off his new, gapless look, followers went crazy, believing he'd ditched his trademark feature. Strahan later went to social media to reveal that he hadn't eliminated his famous gap, much to the joy of his fans.
Adele Astounds Adele Impersonators
Adele is a woman of many talents, and she can now add 'expert prankster' to her resume. Adele convinced Adele impersonators she was one of them with the use of prosthetics and a pair of gloves to disguise her tattoo, and she blended in perfectly. Backstage, she even claimed to have stage fright and commiserated with the other "Adeles" about her fears.
The game was up as soon as she stepped out there and showed off her incredible voice, and the impersonators realized they'd been fooled by the actual Adele! But… getting a free Adele concert, who wouldn't want that?
Watch the prank here: [embedyt] https://www.youtube.com/watch?v=OHXjxWaQs9o[/embedyt]
Sandra Bullock's Dress Was Ruined By George Clooney
Sandra Bullock and George Clooney, longtime Hollywood friends, are no strangers to making each other laugh. Clooney, on the other hand, may have once cost Sandra Bullock a costly lace dress! Bullock was at a pool party with Clooney when he and a few buddies convinced her that they were all going to jump in together.
Everyone else remained on the sidelines giggling at the humour of it all as Bullock leaped on the third count. Sandra's pricey gown began to break apart as she got out of the water, creating even more laughs.
Liam Hemsworth Scaring Miley Cyrus
Liam Hemsworth is a serial practical joker, and Miley Cyrus, the singer of "Slide Away," was the prime subject of his pranks. Hemsworth hid in the shadows of their former home together, waiting for the best moment to surprise Cyrus. Her reply indicates that this isn't the first time something like this has occurred.
A Horrible Statue 'Honouring' David Beckham Was Unveiled By James Corden
Despite the fact that James Corden is a comedic genius, he managed to pull off one of the greatest pranks on none other than David Beckham. To commemorate the start of the new season, a statue of the LA Galaxy player was to be unveiled. What Beckham didn't realise was that Corden had managed to replace the actual figure with a horrible replica.
Beckham couldn't disguise his surprise when the similarity was shown, since the impostor statue featured a large chin, crooked eyes, and a massive behind. Officials proceeded to throng the celebrity, asking for his thoughts on the revelation and assuring him that it was spectacular. He was ultimately relieved of his agony when Corden came out and informed him that it was all a set-up. The expression on Beckham's face when he first saw the fake monument, though, is priceless!
Watch the prank here: [embedyt] https://www.youtube.com/watch?v=bF014EUJrSI[/embedyt]
Are you inspired to up your game for your next April Fool's prank?😏
More on April Fool's Day? Read this:
https://lipstiq.com/weekly-column/194809/read-all-abia-it-my-all-time-favourite-april-fools-day-pranks/