foodpanda Malaysia recently announced the launch of foodpanda for Business – an exclusive service for corporate clients that allows them to set employee allowances, gain access to catering, receive exclusive discounts, create custom e-vouchers, customise employee packages, and subscribe to pandapro. All while being supported by an assigned account manager and a dedicated customer service team, available from 9am to 6pm daily.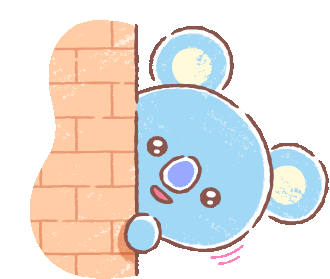 Jay Ar Juan, Commercial Director, foodpanda Malaysia, said the purpose of this latest service is to offer value for businesses by giving them the flexibility and freedom to customize packages for their employees based on their needs.
"As a company that uses the corporate platform, we saw the ease and flexibility that we would be able to provide to other companies. We also saw the potential for foodpanda for Business to be used by an organization's Human Resources department to distribute team rewards, care packages, or even as a welcome gift to new employees."
Services provided by foodpanda for Business 
Special Catering Menu
For a minimum of RM100, corporate clients can enjoy a bespoke, customizable menu from both local caterers and restaurant partners with foodpanda for Business. Employers would be able to choose from a choice of cuisines at reasonable pricing, which would be available in different places. These requests, however, would need to be scheduled at least two days ahead of time.
Allowance System
foodpanda for Business is designed with money and budgets in mind, allowing clients to only pay for used credits and access to the use-allowance-first, pay-later option. Businesses would also be able to set a certain time, day, or venue for their meetings.
Additionally, employees can be given a daily, weekly, monthly, or one-time allowance to satiate their appetites, and all data and purchases can be monitored in the monthly billing invoice. On top of available discount vouchers, employees can earn a 10% corporate uncapped discount for RM50 and above for chosen vendors – but don't forget to submit group orders to take advantage of discount codes and rider efficiency.
Customisable E-Vouchers and Packages
E-vouchers that can be customised come in the form of unique and customisable voucher codes. These could be redeemed through both consumer and commercial systems and have a 3-month validity term. With foodpanda for Business, companies can now access personalised packages, such as care packages, hampers, as well as festive and welcome back presents.
pandapro Monthly Subscription
Other than that, businesses will be able to reap the benefits with the pandapro monthly subscription, including exclusive discounts of 15% and up on top of the usual discounts on delivery at selected partner restaurants, 12 free deliveries monthly on orders above RM25, an extra 5% off for Pick-Up orders, two 20% off vouchers for pandamart and Shop orders above RM45 (capped at RM10), and a 25% flat rebate on dine-in bills at selected paddypower restaurants.
foodpanda Pick-Up and pandamart
The surprises don't end here, though. Clients that use foodpanda for Business can save 15 to 20% on self-pickup and get a fair rate on pandamart items like beverages, snacks, cleaning and laundry supplies, household staples, and healthcare supplies.
The application process is straightforward, requiring only three basic steps.
Start by stamping and signing the agreement with an official business stamp.
Then, on the corporate platform, submit the employee list you'd like to invite.
Finally, create an account with the ordering rules, location, and frequency that you want.
Now you're ready to place your first order. For more details and queries on foodpanda for Business, please email corporates@foodpanda.my