Given the fact that there is a profusion of fragrances on the market, selecting the right fragrance for yourself may be a tough challenge. Your signature smell should be something that reflects you and your personality, and it's a subliminal method for others to remember you and perceive you even from a mile away.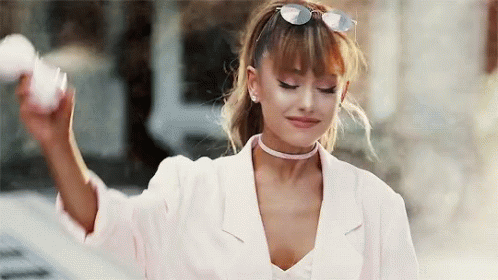 Your signature fragrance should help you ooze a certain confidence within you, because your perfume is undeniably yours. Finding the ideal perfume for you might be tricky, so here's a guide to help you identify your signature fragrance:
Know The Fragrance Families 
Understanding and recognising the notes in a fragrance can make your search for your signature perfume much easier. Some perfumes cross over into many fragrance families, but understanding which notes you prefer will help you trim down your options for a signature scent fast.
Floral perfumes tend to be more feminine and sophisticated, whilst fruity smells are more pleasant on days where you don more casual wear.  Woody or musky fragrances are typically earthy and manly in character, whereas spicy perfumes are considerably stronger and richer in nature.
Fragrance isn't gender-specific, and it blurs the lines between what's feminine and what's masculine. Hence, don't allow the scent notes decide whether you're more feminine or masculine, and instead use the chance to experiment with different levels of fragrances that fit you.
Find The Fragrance That Expresses The True You
You'll be able to tell which one you like once you've recognised the fragrance notes. In the end, it's all about whatever perfume you like; yet, just because you like a fragrance doesn't mean you've discovered your "one true perfume".  The smell may be wonderful, but it does not speak to who you are at your core.
It's crucial to remember that your signature fragrance should make you feel fully at ease, and you should let it convey who you are. At the end of the day, you wear scent to make other people remember and perceive you. So, selecting the proper signature scent may have a significant influence on others around you.
Finding your signature perfume, as previously said, is really difficult. Thus, you may need to experiment with a variety of fragrances for quite some time before settling on your one true fragrance. But once you've found it, it'll all be worthwhile.
Here are some perfume suggestions based on your preferred scent notes.
English Pear & Freesia has a subtle, sensual freshness about it. Combine it with Peony & Blush Suede for an incredibly juicy floral with a sensual, mellow touch; or Tuberose Angelica for a gentle, sensual floral bouquet of feminine white flowers. The sensual freshness of just-ripe pears is enveloped in a bouquet of white freesias and mellowed by amber, patchouli, and woods in this perfume that embodies the spirit of fall.
This bestseller fragrance was created with pineapple sorbet, jasmine, and gardenia, and was inspired by Coach's iconic leather tea roses. It's the type of flirtatious, feminine scent that's suited for spring. This scent is reminiscent of a pleasant summer day spent in a field of wildflowers. A spritz of this scent will make you smell like you're a walking flower, enticing those around you with it's delicious floral scent.
One of the most uncommon, valuable, and expensive substances in a perfumer's arsenal is used in this scent. Incense-filled temples frequently burn oud wood. A smoky combination of rare oud wood, sandalwood, and vetiver replaces exotic rose wood and cardamom. Warmth and sensuality are provided by tonka bean and amber.
'By the Fireplace' captures the perfect winter morning as the sun rises across a wintry scene, with notes of woodsy concord, chestnut, vanilla, neroli essence, red berries, and orange flower. A perfume that transports you to a traditional winter morning spent in front of the fireplace, where the crackling fire in the hearth radiates delicious warmth.
More on fragrances? Read these: 
https://lipstiq.com/fragrance/192254/her-fume-burberry-reveals-latest-chapter-in-its-her-story-for-intl-womens-day/
https://lipstiq.com/fragrance/175727/top-5-long-lasting-perfume-brands-its-an-all-ladies-must-have/