Movies in which chicks cause distress and inflict harm on other people? Count me TF in! I absolutely adore films about femmes fatales – both the homicidal variety and the less dangerous type, I don't discriminate. So, if you love them as much as I do and want to add them to your list of bingeable flicks, here are our top picks of femme fatale movies to watch!
Trigger Warning: Mentions of Sexual Assault
Black Widow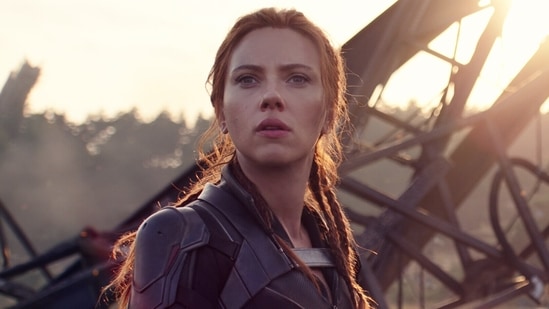 Let's start off with something more PG. Black Widow follows a timeline after Captain America: Civil War in which her goal is to put an end to an organization that recruits young girls to become merciless assassins. Watch how she effortlessly bends and twists her way out for an escape, while simultaneously killing (maybe not) enemies along the way.
Promising Young Woman
If you really wanna see girl power, watch Promising Young Woman, starring Carey Mulligan. The movie follows a young woman named Casey, who is seeking vengeance for her best friend, who committed suicide after she was raped by a classmate, Al Monroe. She also spends her nights in clubs and bars pretending to be intoxicated, allowing predatory guys to take her to their houses and then revealing her sobriety when they try to take advantage of her.
Ready Or Not
This movie made me think twice about wanting to get married. Imagine marrying into a family which then tries to kill you… CRAZY! Ready Or Not tells a horrific story of a young woman's new in-laws who persuade her to play an apparently harmless game after her wedding ceremony. Things quickly turn gory and dark, revealing the family's evil customs.
The Babysitter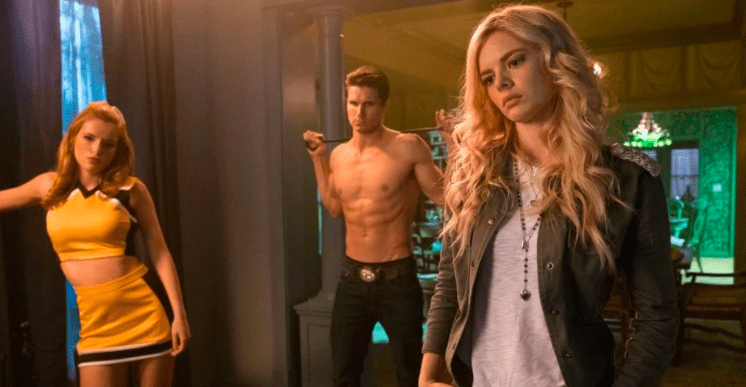 Who doesn't want to be taken care of by a sexy babysitter… who just happens to be in a satanic cult? I wouldn't – but this movie is already ENOUGH for me. Cole, who stays up past his bedtime, discovers that his attractive babysitter is a member of a demonic cult. She will go to any length to ensure that he keeps his mouth shut. There's also a sequel to this horror-comedy film called The Babysitter: Killer Queen, so after you watch this one, make sure you head on to the next – and both are available on Netflix!
Jennifer's Body
Jennifer's Body is too iconic to not mention. It's our generation's most LEGENDARY femme fatale – but demonic, and we LOVE it! Jennifer, played by Megan Fox, is possessed and soon morphs into a succubus after being offered to Satan. She begins to kill guys to satisfy her hunger. When Jennifer's best friend, Needy, played by Amanda Seyfried, finds out about her murders, she vows to stop her before she kills her lover, Chip.
I Spit On Your Grave
This has to be the list's most gruesome, gory, and unsettling film. I Spit On Your Grave is a film about a writer named Jennifer Hills who rents an isolated cottage in the woods to concentrate her new novel. But a group of local gangsters break in, assault and torture her, then abandon her to die. She returns, though, seeking revenge and trapping the guys one by one. Jennifer's wrath inflicts suffering on her assailants that well outweighs her own ordeal.
Just an FYI – there are four other renditions of I Spit On Your Grave, so you might as well have a field day with this franchise, if you can stomach it. We warn you, though!
More on movies? Read these: 
Chick It Out: Underrated Chick Flicks You've GOTTA Give A Second Chance
Novel Ideas: Movies Based On Classic Female Authors' Books You NEED To Watch