Romance as a movie genre isn't just limited to the Western film industry – the Asian film industry is a sucker for romantic movies, especially from China and Taiwan. Unlike the Western depiction of romance in films that are usually campy or predictable, the Asian side would venture into deeper levels of 'romance' i.e. platonic, romantic and familial relationships.
Here are some Chinese language romance movies for your consideration this Valentine's Day:
恋爱通告/ Love in Disguise (2010)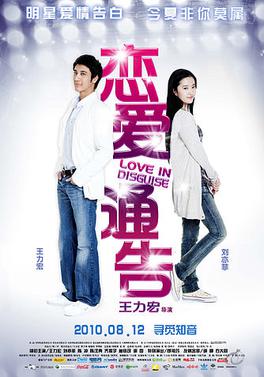 When he meets Song Xiaoqing, a student from a music academy, Du Minghan, a popular star singer, chooses to let go of his stardom and return to a normal life. Du gradually develops feelings for her and must balance his career and secret life by working undercover at Song's music academy.
This movie is produced and directed by and also stars Wang Lee Hom as the male lead, while Liu Yi Fei stars as the female lead.
三生三世十里桃花/ Once Upon a Time [Three Lives Three Worlds, Ten Miles Peach Blossoms] (2017)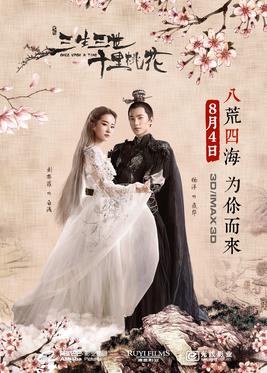 Once Upon A Time is based on a Chinese Xianxia (仙侠) Novel by Tang Qi Gong Zi. The story revolves around Bai Qian, the fox goddess, who was a disciple of Mo Yuan, the God of War, 70,000 years ago. Bai Qian fell in love with her master under the alias Si Yin. Mo Yuan sacrificed himself during a confrontation with the Demon Tribe's King in order to seal the Demon King away. His spirit was spread, while his body was preserved as an ice block. Mo Yuan's body was returned to Bai Qian in Qing Qiu, a mysterious place where her family lives, where she awaited his ultimate waking and return.
There's a TV series version of this particular title as well, with a different male and female lead.
爱到底/ L-O-V-E (2009)
"L-O-V-E" is a collection of four short films on love.
Story 1: Desperate to provide for his lover if he dies on the operating table, the terminally ill Van Fan looks for a man with his exact voice to take his place.
Story 2: Blue Lan, a reserved music video director, re-encounters an old flame, Annie Liu, and discovers that a vehicle accident has destroyed her memory of their relationship.
Story 3: After a lover's fight with his flight attendant sweetheart, Alice Tzeng, movie stuntman Ethan Ruan flees out the door.
Story 4: Tracy Chou, a plain homebody, seeks love guidance from a fortune teller, who tells her she'll meet six guys with bangs, the last of whom will be her Mr. Right.
Each of the short films has a different director directing the plot, giving each a different perception of love.
那些年,我们一起追的女孩/ You Are The Apple of My Eye (2011)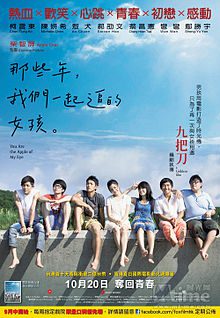 A Taiwanese coming-of-age romance film that was released in 2011. It is based on Taiwanese author Giddens Ko's semi-autobiographical novel of the same name. In 1994, the narrative begins. Shen Chia-yi, an accomplished student, is well-liked by both her professors and classmates. Despite being her classmate since junior high, Ko Ching-teng, a mischievous and poor student, insists that he has no interest in her. When Ching-teng is caught masturbating in class one day, the principal reseats him in front of Chia-yi.
The movie's theme song – 那些年 (Those Bygone Years) by Hu Xia is still frequently listened to despite the movie being released a decade ago. Giddens Ko also directed the movie himself.
 刻在你心底的名字/Your Name Engraved Herein (2020)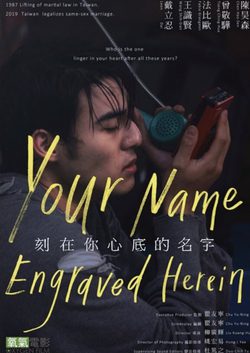 In 1980s Taiwan, two male students, Chang Jia-han (A-han) and Wang Bo Te (Birdy), fall in love despite familial pressure, homophobia, and greater social change as martial law dissolves. Birdy, a new student at an all-boys Catholic high school, quickly becomes best mates with A-han; both are musicians in the school band, and they engage in shenanigans while exchanging lengthy stares. Father Oliver, the school's priest and band director, advises the children to "profiter du moment," causing A-han to strengthen his friendship with Birdy. The two boys travel to Taipei, ostensibly to mourn President Chiang Ching kuo's death and grow closer as a result of their escapades in the city.
There are many more romance-themed movies from Asia – you might enjoy new insights on the theme of 'romance' after watching these recommendations, and also a deeper understanding of 'love'.
More on movies? Read this: