Christmas is in 2 days, which isn't exactly great news for those who are still pondering what they plan on getting for their BFFs. Rest assured, cause once again, Lipstiq is here to help (duh, as always). Whether you are on a budget or want to splurge cause you just received your paycheck, we've put together 6 items sold at different prices that you would wanna check out to shower your BFFs with lots and lots of love!
Twinkle, twinkle, Christmas star, here are some gifts for your loves! (Let us know how we did with this poetic rhyme).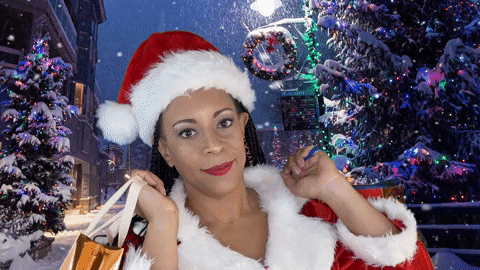 1. Silk PJ set
Sweating problem in bed? No problem, cause silk absorbs humidity and moisture very well and the cooling effect during hot summer nights will 100% make for a more peaceful sleep. So, tell your friends to say hello to sleeping well AND feeling sexy and free very soon. 
Lipstiq's recommendation: Victoria's Secret Cropped Silk & Lace Cami Set
Price: $128 (RM538.69) 
Click here to buy.
2. Red lipstick
A red lipstick makes the best gift for any occasion, whether it be for their birthday or on Christmas. And this time, tell your friends to say hello to taking more selfies, cause the more red lipstick you wear, the more confident you are (we think).
Lipstiq's recommendation: YSL Rouge Pur Couture Rouge Talks Collector
Price: $50 (RM210.42) 
Click here to buy.
3. Chunky rings
Chunky, colourful rings are 2021's cutest new jewelry trend. The more you pile on your fingers, the merrier! Kylie Jenner, Bella Hadid, Dua Lipa, Sofia Richie, Emma Chamberlain, and more have gotten in on the trend, and just looking at all the baubles on their fingers will instantly brighten your mood. Simple is best? Nah, not anymore.
Lipstiq's recommendation: Etsy 9pcs Vintage silver ring set 
Price: RM41.00
Click here to buy.
4. Clay jewelry tray
Organize your jewelry or other household items with these beautiful and aesthetic clay trays. (If you're one of those who got sucked into TikTok, you already know what's good).
Lipstiq's recommendation: @airdryclayclub on Instagram 
Click here to go their Instagram page.
5. Candles
Candles have a wonderful ability to add more ambience to any space. With their beautiful jars and subtle release of fragrance into a room, they provide a stylish focal point whether lit or not, making them a great present for your frenzies!
Lipstiq's recommendation: Etsy Crystals & Herbs Tealight Candles 
Price: RM43.85
Click here to buy.
6. A homemade gift
Something homemade is always the best and makes us feel extra special – it shows how the gift-giver chose to spend their time creating something, rather than giving a store-bought present. A homemade gift can be a photobook, a knitted coaster, or even DIY essential oils. And without a doubt, your friends who will receive it will feel nothing but good vibes. 
Happy ALMOST Christmas, everybody!