Eyeshadow, as we all know, comes in all shades and textures, with different formulations to achieve high pigmentation and for easier blending. With the plethora of coloured eyeshadows produced by every cosmetic brand out there, it's sometimes tough to choose which one would be suitable for you.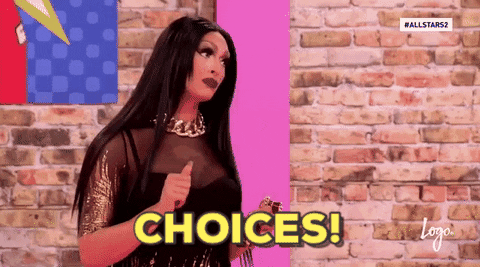 I would say the easiest way to narrow your scope is to choose eyeshadow palettes or colours that will complement your eyes. Most of us , if not all, are "boring" brown-eyed individuals, so we might not know which eyeshadow colours perfectly suit our eyes and add more depth and dimension.
Now, the most obvious choice, based on the colour wheel, is blue. If you don't know how a colour wheel works, let me show you.
So, to pick the best complementary eyeshadow colour for your eyes, note the colour across from it. So, brown mostly fall within the orange spectrum; and so the colour across from it – which is blue – will be the best complementary shade to bring out your brown peepers.
However, we don't have to follow the colour wheel to pick out the best coloured eyeshadow for brown eyes. There are loads of other options that would add a twinkle to your eyes.
With that being said, I'm here to tell you which eyeshadow colours will complement your brown eyes to bring out their stunning features.
Blue
I'm starting off with the most obvious first – blue. Nothing wrong with choosing blue to enhance the dimension of your brown eyes. In fact, an electric blue eyeshadow paired with a nude lip will make your whole makeup look extremely sophisticated and alluring, and make brown eyes stand out.
The perfect palette to achieve that electric blue is: Colourpop's Blue Moon Shadow Palette (RM59)
Buy HERE!
Green
To make your brown doe-eyes more poppin', use green eyeshadow! The colour accentuates the brown flecks on your eyes and makes it stand out even more. Your look doesn't even need to be that dramatic – to make the green eyeshadow work, just pair it with either a soft pink to go subtle. OR pair it with a red lip to tie your whole makeup look together.
The perfect palette for a bright green eyeshadow palette is: Huda Beauty's Limited Edition Wild Obsessions Eyeshadow Palette Mini (RM130)
Buy HERE!
Plum 
A deep plum shade should be your go-to if you love purple. The vibrant plum colour will immediately draw everyone to your eyes. The brown peepers of yours will become more enticing to look at, as the deeper plum shade will add more depth and darkness. You really don't want to miss out on creating a plum eye look, especially during these holiday festivities.
The perfect palette for a deep plum eyeshadow palette is: Natasha Denona's Love Eyeshadow Palette (RM284)
Buy HERE!
Periwinkle
Last but certainly not least – periwinkle. The perfect shade of baby blue to amplify the brownness in your eyes. It's super pretty and makes your makeup appear softer, and your brown eyes will be the main star. Periwinkle is hard to make pop because there's a lot of white pigment in it to make it that light. So, before applying the colour on your eyes, make sure to apply either an eye primer or a concealer to make your eyelids sticky.
The perfect palette for a light periwinkle eyeshadow palette is: Colourpop's On Cloud Blue Shadow Palette (RM59)
Buy HERE!
If you wanna see some of these colours in action on brown eyes, check out Natalie Evio's video below!