In the world of beauty pageants, goddess-like contestants walk around on the glittering stage in their stunning dresses, ready to captivate the eyes of not only the judges, but the world as well. However, beauty pageants are not always the enchanted fairytale that we envision. Behind those huge curtains, there can be some serious drama happening backstage.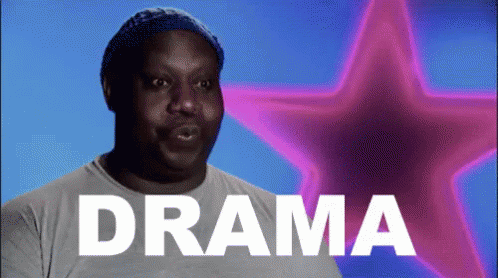 Recently, Lishalliny Kanaran was crowned Miss Grand 2021, which was a joyous moment for her. But, it seems that her reign did not get off to a great start. She is currently under fire on social media for rejecting a renowned Malaysian designer, Jimmy Couture's, evening gowns at the very last second for her crowning.
Completely baffled by her and her team's actions, Jimmy Couture took to Instagram to express his anger and provided a series of photographs and footage of the gowns that he had created. Couture completely outdid himself by creating two equally exquisite dresses, which were emerald green and crimson red.
The crimson red dress was meant to be worn during the preliminary round, while the emerald green dress was for the final round. However, in a WhatsApp conversation between Lisha's and Couture's teams, it seems that Lisha's team member had yet to confirm their stand on whether they would include the red garment.
Later on, Couture found out that Lisha's team also rejected the emerald green dress due to it being ill-fitting in the bust area, which Couture could remedy in a flash. Couture captioned those photos on his Instagram account with an entire paragraph of text expressing his displeasure. He indicated that all that was necessary for the garment to be completed was a handful of small repairs that could be completed quickly. As a result, he was irritated when they used those minor faults as justification to reject the garments and choose another designer.
It's difficult enough for local designers to make a name for themselves in the fashion industry. Receiving acknowledgment is one way to get the right exposure and create a reputation for yourself. Thus, it's frustrating for local designers when cases like this happen, because they would spend an absurd amount of money to make gorgeous gowns – only for them not to be worn by their clients.
Lisha broke her silence on the matter recently, and went on Instagram live to explain her side of the story. In the entire 21 minutes of her explaining the incident, she mentions that it was not her decision alone in rejecting the gowns, but a consensus among her entire team. Lisha and her team maintain their story that the dresses were incomplete and couldn't be worn. Lisha also added that she has her own personal designer that she has worked with in previous events, and claimed that she had made no contact with Couture at all.