Last Saturday wasn't one of your casual, lazy Saturdays. Instead, it witnessed Prince Harry and Meghan Markle, along with many other influential people, coming together in a worldwide concert, Global Citizen Live, aimed at defending the planet from climate change, putting an end to global poverty, and addressing the Covid-19 pandemic.
Although Prince Harry and Meghan have been under public scrutiny for their controversial tell-it-all Oprah interview, their appearance this time around at Great Lawn in Central Park, New York City, was rather welcoming and debate-free. The public were in awe of the duo's presence, as they were all about love and support for each other and the people.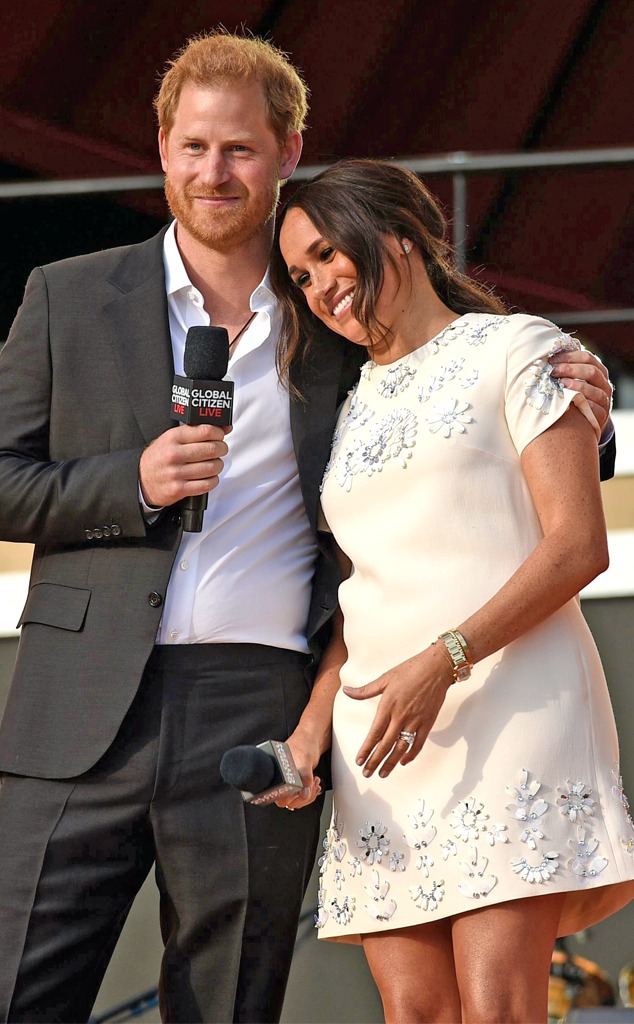 The Duke and Duchess of Sussex gave a passionate joint speech in favour of global vaccine equity at the event. The couple called for equal vaccine distribution, imploring world leaders and pharmaceutical companies to treat access to the vaccine as a "basic human right."
"Every single person on this planet has a fundamental right to get this vaccine. That's the point. But that's not happening. And while in this country and many others you can go almost anywhere and get vaccinated, billions of people around the world cannot," Meghan said.
Prince Harry shared a summary of their work in battling the coronavirus. He said that they, the Duke and Duchess, have both been in discussions with world health experts over the past year regarding vaccine distribution.
"They said many countries are ready to produce vaccines at home, yet they aren't allowed to, because ultra-wealthy pharmaceutical companies are not sharing the recipes to make them. These countries have the means, the ability and the workers to start manufacturing. All they are waiting for is the vaccines' intellectual property to be waived and for the vaccine technology to be transferred over," he said.
During their visit to New York, the couple took the opportunity to slide in a few key meetings ahead of the Global Citizen event, holding discussions with world leaders at the United Nations, while also attending several diplomatic events.
Their fierce and impactful speech about the pandemic was truly moving and showcased them as the powerhouse couple that they are. Meghan looked stunning as always, wearing an elegant white shift dress by Valentino; and Prince Harry looked dapper in a white button-up shirt with the collar open under a tailored black suit.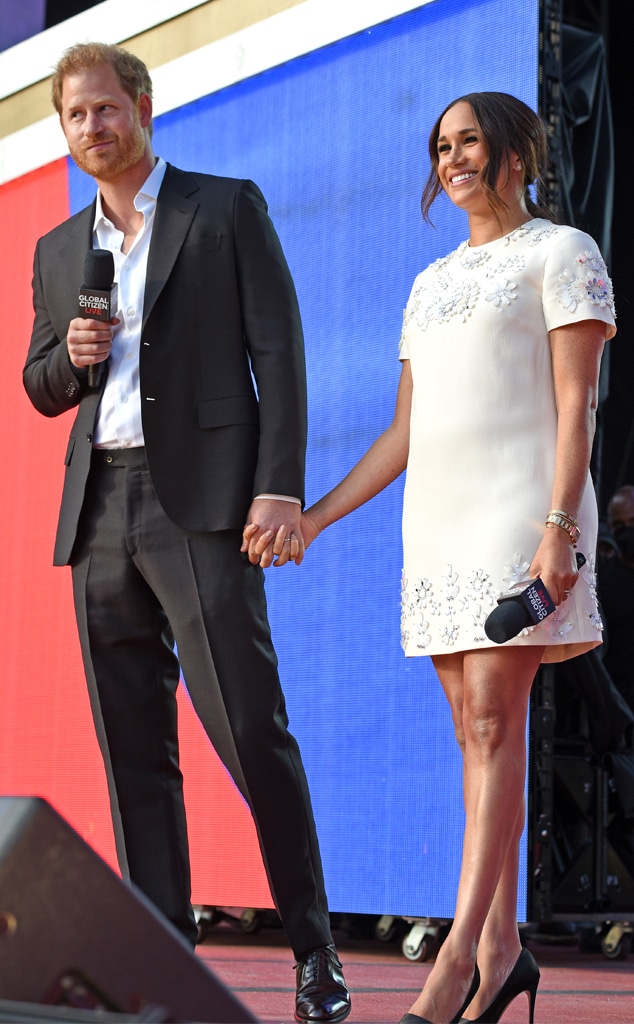 Celebrities and influencers around the world are trying their best to highlight to the public the importance of getting vaccinated. The pandemic has been brutal to the whole world, and Malaysia is not excluded from the list. Suffering one of the worst Covid-19 outbreaks in Asia, Malaysia is reeling – and locals must play their role to combat the unprecedented health disaster.
Our sports personalities and influencers have jumped on the bandwagon, being at the forefront in boosting the public's trust in the vaccine.
With surveys showing public uncertainty about the vaccine, it took no time for professional tenpin bowler Shalin Zulkifli, national swimmer Welson Sim and gymnast Farah Ann Abdul Hadi to come up with a solution to build trust in inoculation.
They have been appearing on social media platforms like YouTube and Twitter, trying to soften the hearts of Malaysians on the importance of getting vaccinated.
"Even before that, I was already contemplating on volunteering… so when they (Malaysia's Science, Technology and Innovation Ministry) contacted me, there was no doubt that I was going to say yes," Shalin told The Straits Times.
Their respective campaign videos, which were recorded in both Bahasa Malaysia and English, have been making rounds on the internet under the tagline, "Lindung diri, lindung semua" (protect yourself, protect everyone).
Actor and influencer Beto Kusyairy, who has over 642,000 followers on Instagram, said Malaysians should pay attention to what experts have to say regarding the Covid-19 vaccine, instead of blindly trusting forwarded messages received via WhatsApp or Telegram.
"We have experts in their respective fields. Doctors, religious scholars or muftis in Malaysia and around the world who have recommended getting the vaccine.
"So, who are they (anti-vaxxers) to go against these experts? You just have to think logically," he said.
With tireless efforts from our frontliners who are working hard to bring an end to the pandemic, it's now all in our hands to make a difference. Get vaccinated today and save lives.
WATCH: Prince Harry and Meghan Markle's full Global Citizen Live speech below:
"My wife and I believe that where you're born should not dictate your ability to survive," says Harry. "It is wrong that so much of the vaccine supply has only gone to just 10 wealthy nations so far. . . It's just not okay," adds Meghan.

The Sussexes' #GlobalCitizenLive speech: pic.twitter.com/Vv2udjKItx

— Omid Scobie (@scobie) September 25, 2021