Ageing is a natural process which we can't defy. Saying that, we try everything within our means, from watching our diet and exercising daily, to using the best anti-aging products in the market in order to remain looking youthful. It goes without saying that everyone, including the younger generation are in search for the best possible ways to approach younger looks holistically.
When it comes to looking young, it's not only about having fewer wrinkles or looking petite. The way you dress-up and present yourself also defines how youthful you look. We certainly want to take years off our look by the way we style-up, along with a natural dewy sun-kissed skin. You can achieve the latter by maintaining a healthy balanced diet, incorporating a good skincare routine, and ultimately being positively happy! As for your dressing sense, we're here with some practical tips on exactly what you need to pay attention to when shopping for the perfect look.
1. Don't chose bold prints.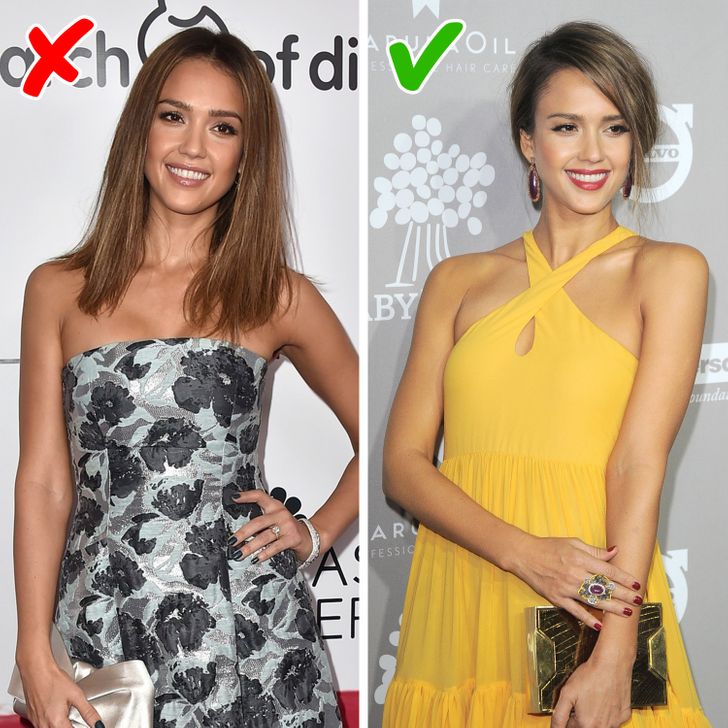 Wearing bold prints will make you look larger than you actually are, and this will add some age to your appearance. In contrast, plain bold colours and smaller prints will make you look slimmer and more youthful. Avoiding big and busy patterns is key in order to look youthful. Instead, opt for plain yet sophisticated clothes that will make you look vibrant.
 2. Switch to skinny jeans.
It's time to get rid of all your baggy and unflattering jeans. Instead, get yourself a pair of well-fitted skinny jeans. They always look stylish, pairs well with any ensemble, and highlights your figure nicely. All this combined will make you feel younger instantly!
 3. Highlight the waist.
Oversized clothes may seem like the perfect solution if you want to hide your belly area. However, when dressed in ill-fitting clothes, it may work against you and make you look bigger. A simple and easy way to look slimmer and younger instantly is by highlighting your waist. With age, our bust area and tummy tend to merge, making us look unattractive and shapeless. Use a wide belt, a nipped-in blazer, or a cardigan that ties at the waist to achieve a figure-flattering look.
 4. Pay attention to the neckline.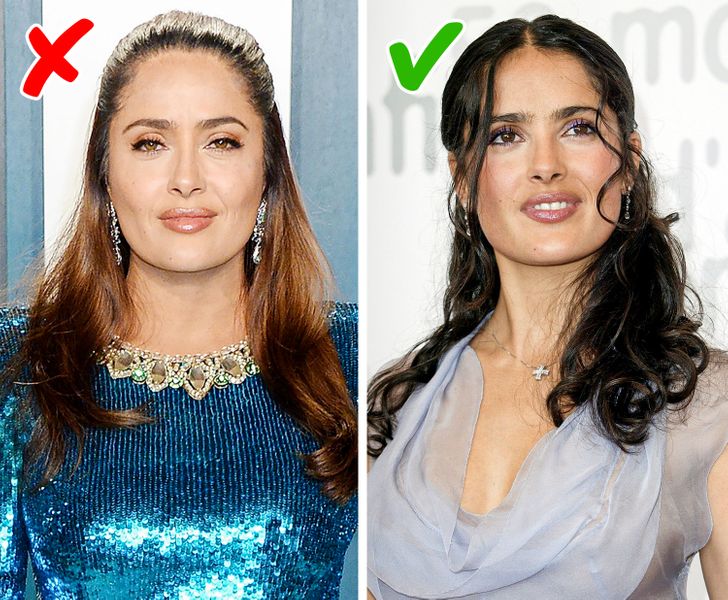 As we age, the first area to take the hit is the neck. So much so, we avoid clothes that shows the neck and prefer rounded or collared tops. In fact, an open neckline will make you look younger and more attractive. Try a V-neck blouse or dress with a narrow, ruffled collar. You can pair them with minimalist jewellery and you're all set for your girl's night out.
5. Wear the right size bra.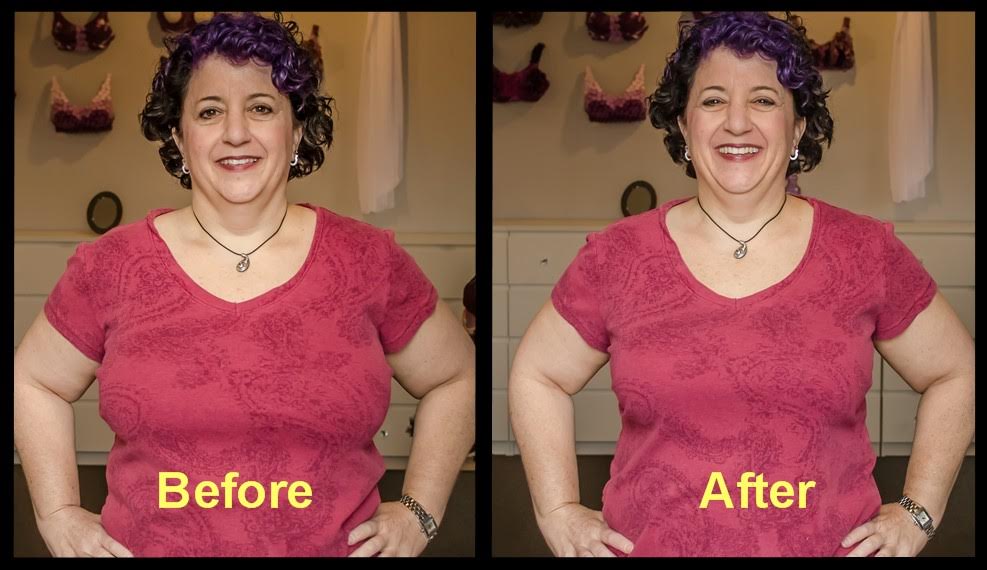 Wearing a wrong-sized bra is not only uncomfortable, but adds years to the way you look. As we age, our bust lose its firmness and shape. On top of that, an ill-fitted bra will the bust look saggy and unattractive, despite whatever is worn over it. That's because, it affects the way your clothes fit. A loose bra will make you look slouch. To fix this, a well-fitted bra with good support will enhance your look completely. Don't shy away from push-up bras or anything that can give your bust a 'lift'.