From the many sounds that arose during the most intimate time on bed with your partner… How embarrassing it is when there's a sudden unpleasant noise released, flushing our whole body with a hot wave of embarrassment creeping slowly all over our skin wishing we could quickly diminish the situation or disappear from existence.
Many of us perceive sex to be hot and intimate in a positive way, not smelly or disturbed by a sound that is beyond definable.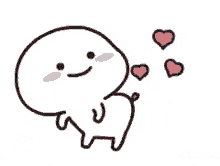 Yes, ladies.. we know exactly how that feels. Farting in the midst of intercourse happens to a lot of us. The sudden uncontrollable occurrence can be a major turn off when it comes out squirting loudly.
Farting can be the most unpleasant contingency ever. Holding it tight to not let it go during the most inappropriate time avoiding a weaver of attention from the sound, maybe a hell of a life crisis for many.
So let's get you out of the sheets of shame, enlightening you on why you simply keeping farting during sex…
Pressure on your anus or stomach
Women who fart while being penetrated are possibly doing so due to the pressure on their anus or stomach.
The missionary position puts pressure on the person on the bottom's stomach, which can trigger air pockets in the abdomen to blow out and produce a fart.
If that's the case, having sex in various positions could easily resolve the issue. Some women, nevertheless, might fart during sex because the penis inside their vagina is pressing on their sphincter or stimulating their anus.
When you feel a fart creeping on when doing the act, shift to a position, preferably missionary that enables you to keep your buttocks clenched and isn't too bendy, which can potentially cause you to lose control.
Eating gas inducing food 
In the hours before you decide to get intimately busy, avoid fart triggering foods that you know could make you gassy, such as onions, broccoli, Brussels sprouts, wheat, beans, cabbage and cauliflower.
Gas inducing food could cause indigestion leading you to bloat, triggering fart during sexual intercourse when pressure is exerted on your stomach.
At times, beware of this situation cause certain sex position is capable of injecting high air pressure into your system, that may even possibly cause you to purge.
So always be cautious about the type of food you consume and if you're bloated, please be mindful to avoid getting freaky on the bed with your partner.
Gulping down water or excessive intake of carbonated drinks
Ladies, refrain from drinking too many carbonated beverages as well, cause the bubbles can cause flatulence. Try to slowly sip liquids.
Gulping them down will cause you to inhale too much air, causing you to pass gas frequently. 
Irritable Bowel Syndrome (IBS)
Irritable bowel syndrome (IBS) is a condition that majorly affects women more than men. It triggers stomach cramps, bloating, diarrhoea, and constipation. 
Women with IBS are twice as probable to indicate they have difficulty coping and engaging in sexual activity, due to the discomforts caused resulting in farts.
IBS may develop after a serious outbreak of diarrhoea (gastroenteritis) caused by bacteria or a virus. IBS can also be due to excessive stress. People who have been exposed to stressful events, particularly as children, are more likely to develop IBS symptoms.
It is a condition that comes and goes over time, lasting for days, weeks, or months at a time, but somehow an issue that typically lasts a lifetime.
So if at all you still catch yourself farting,  realise that you can't always avoid passing gas during sex, and it generally does not really indicate something is off.
Instead, without too much shame or discomfort, try to get over it and address it to your partner boldly instead.
When a man truly loves you, he accepts you above all flaws. So embrace and address it, leaving no place for judgements and complaints. I know it's embarrassing, but it's just a fart… what possible harm can it actually ever do…