The annual thanksgiving Harvest festival, which commemorates the bounteous harvest of rice harvesting, is a deeply rooted tradition in Sabah and Sarawak.
Carlsberg introduces the first-of-its-kind Harvest packaging, which features tribal elements and paddy symbols on Carlsberg Danish Pilsner and Carlsberg Smooth Draught cans.
What better way to propel delectable dishes for Harvest than by pairing them with Carlsberg? Make celebrations warmer and better this Harvest with these exclusive Carlsberg Danish Pilsner and Carlsberg Smooth Draught cans exclusive this Harvest season only.
Harvest festivals, known as Kaamatan in Sabah and Gawai in Sarawak, are a huge pre-COVID cultural celebration with relatives, mates, and tribe members over scrumptious meals, traditional dance, and music.
As the pandemic hits its second year, Carlsberg hopes to raise spirits with its Harvest campaign and revitalise relationships with beer aficionados in a subtle manner.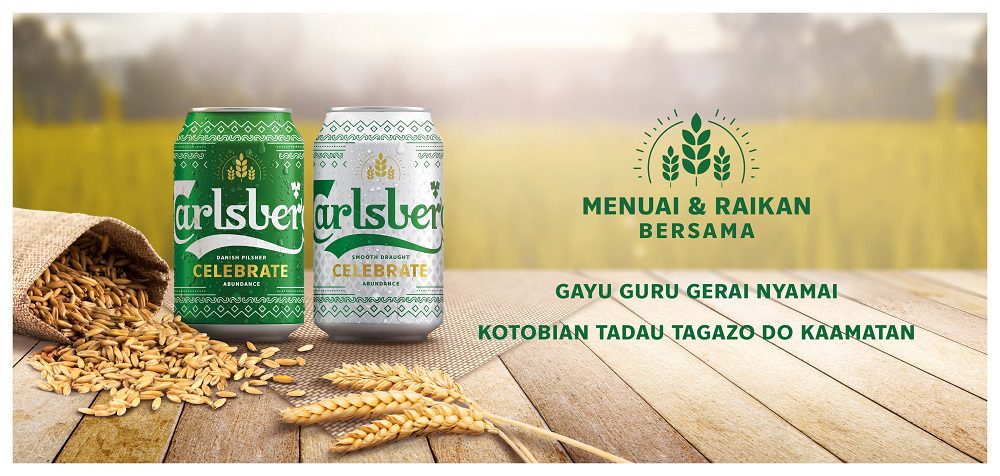 Collect 18 bottle caps to redeem a Harvest-exclusive Carlsberg jersey or 36 bottle caps to redeem a Harvest-exclusive Carlsberg inverted umbrella at participating food courts and coffee shops from April to May.
The jerseys and umbrellas are available in green, white, and grey and are applicable to large bottles of Carlsberg Danish Pilsner (640ml) or Carlsberg Smooth Draught (580ml) purchases.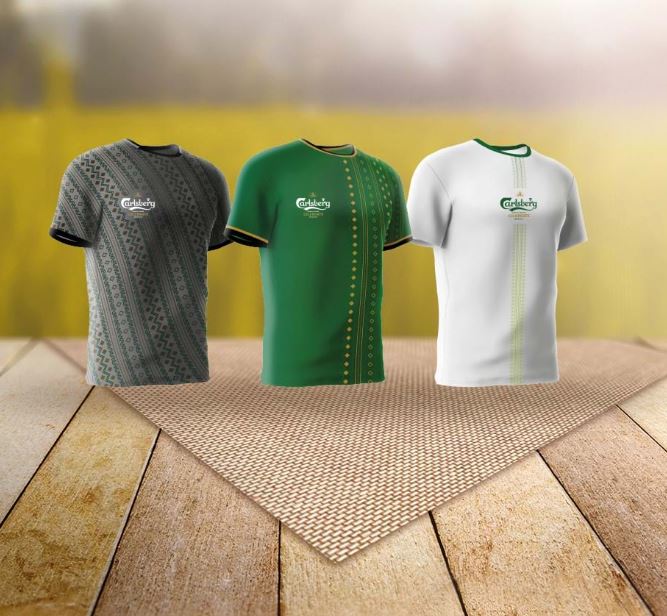 Beer lovers in West Malaysia too can grab these sophisticated Harvest-themed Carlsberg cans in April, available exclusively only on Shopee and Lazada.
Purchase 1 carton of Carlsberg Danish Pilsner or Carlsberg Smooth Draught cans and stand to win the Grand Prize of an Apple iPad (7th Generation) or First Prize of RM100 Touch 'n Go e-Wallet credits.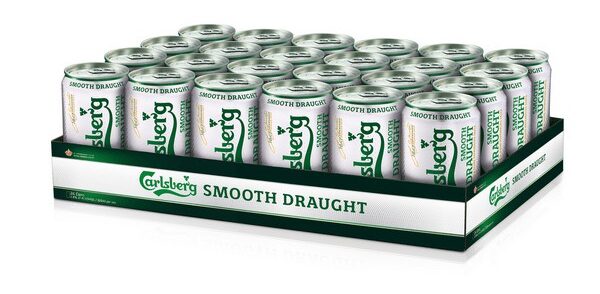 Get a chance to win a Samsung Galaxy Watch 3 worth RM1,799 by purchasing RM90 worth of Carlsberg beers in a single receipt at participating bars and restaurants.
When you buy RM30 worth of Carlsberg beers at participating supermarkets, hypermarkets, and convenience stores, you'll be qualified to win a Samsung Galaxy Tab S7 worth RM3,299 every week. These offers will be available from April to May, or while stocks last.
Stefano Clini, Managing Director of Carlsberg Malaysia wishes all Sabahans and Sarawakians a happy and safe celebration and hopes to enlighten the festive spirit through their Harvest campaign;
"Carlsberg's Harvest campaign is a continuation of our CELEBRATE series following the resounding success of this year's Chinese New Year (CNY) "Celebrate Prosperity" limited-edition packaging. Being mindful of the current sentiment, Carlsberg contributed to societies in need through our 'Cheers For Tomorrow' CNY food aid campaign which benefitted up to 815 Sabahans and Sarawakians.."
Carlsberg's Harvest campaign, which runs from April 1 to May 31, features attractive promotions and exclusive premiums like jerseys in three collectible styles, inverted umbrellas in three colors, and attractive gadgets like tablets and watches!
Go ahead and be the first to get hold of these amazing premier festive collections and stand a chance to win those amazing goodies that awaits ya!