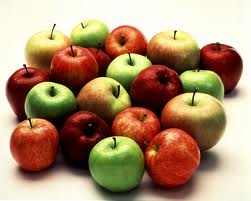 An apple a day keeps the doctor away, when this phrase was created it didn't only mean that you'll have good clean teeth but apples has different ailments.
These are the list of benefits of having an apple a day.
Protects your heart
Prevent constipation
Blocks diarrhea
Improves lung capacity
Cushions joints
Interesting isn't it?! Apples aren't that hard to eat so, take one a day.