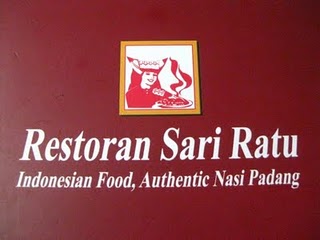 Looking for authentic Indonesian meal? Restoran Sari Ratu it is! That's what I've been told. A few of my friends have tried their lunch meals at Restoran Sari Ratu and told me their stories of how good the food was.
I wanted to see if the stories were as good as what have been told. The store is fully air-conditioned and looks like any other ordinary restaurant. It's just like a nasi kandar store, you wait in line to choose your dishes the only difference is, a waitress at the counter takes your order and food will be re-heated and delivered to the table.
The service wasn't really that friendly and no doubt it wasn't that crowded yet we had to wait for some time before our order was finally taken.
We ordered Ayam Penyet, Ayam Goreng Special, Gulai Ayam and 2 different veggies for 3 pax. Plus a warm water, Ice Tea and Ice Lemon Tea.
Food was served hot, I have to agree with my friends the food 'IS' good. The Ayam Penyet prepared with mixture of herbs and we couldn't identity what spices were used. It tastes very different from the Ayam Goreng Special. Both the chicken pieces are deep fried yet they are still very juicy and cooked at the right temperature giving it an exquisite taste.
We took 2 different types of veggies, Brussels sprouts and Mustard Green (Sawi) stir fry. Stir fried ordinarily in garlic and dried prawns. I like Brussels sprouts so no complains there but I just didn't like it with the dried prawns. Maybe it's just me.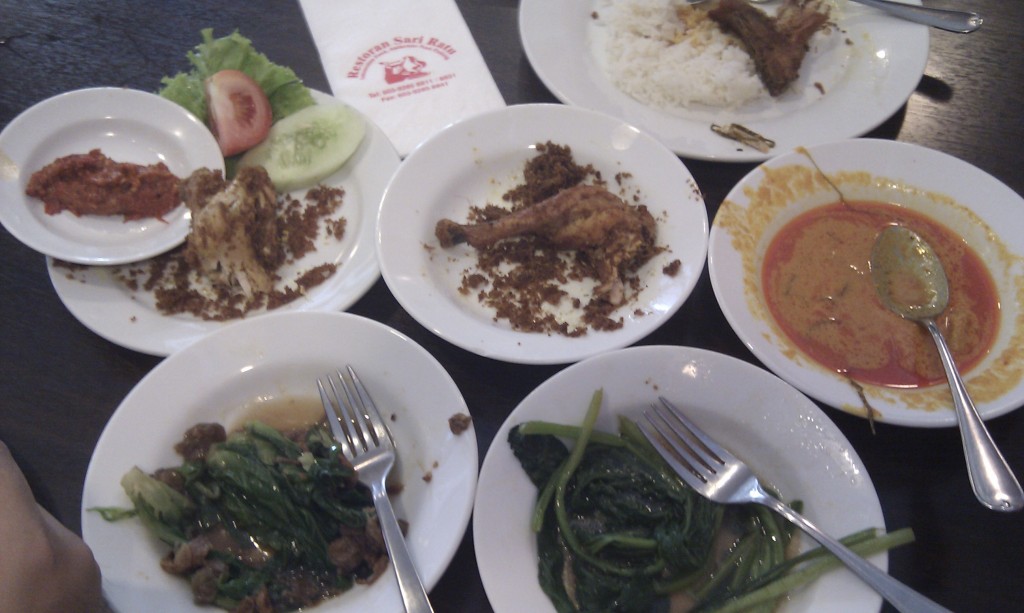 The Gulai Ayam is the best, it looks like it's prepared with heavy content of coconut milk. It looks rather milky but the taste is simply awesome. It's really spicy and the kinda spicy that I love. It is not the average chilly powder or curry powder that we might use in our home cooking. It's something special. Perhaps it's their Indonesian style curry paste that gives a unique taste to the Gulai. I could feel the burn in my belly after that sumptuous meal.
To cool it off we ordered Es Cendol. Ice (Ais) is spelled Es in Indonesian. You know nothing beats Penang and Melaka Cendol. They are still the best. The cendol tasted like they used Cordial in place for the Gula Melaka hence it killed the taste. The milk doesn't taste anything like coconut milk or evaporate milk unsure what they used and it's a mystery. Perhaps their Es Teler might have been a better choice. That would be an experience for another day.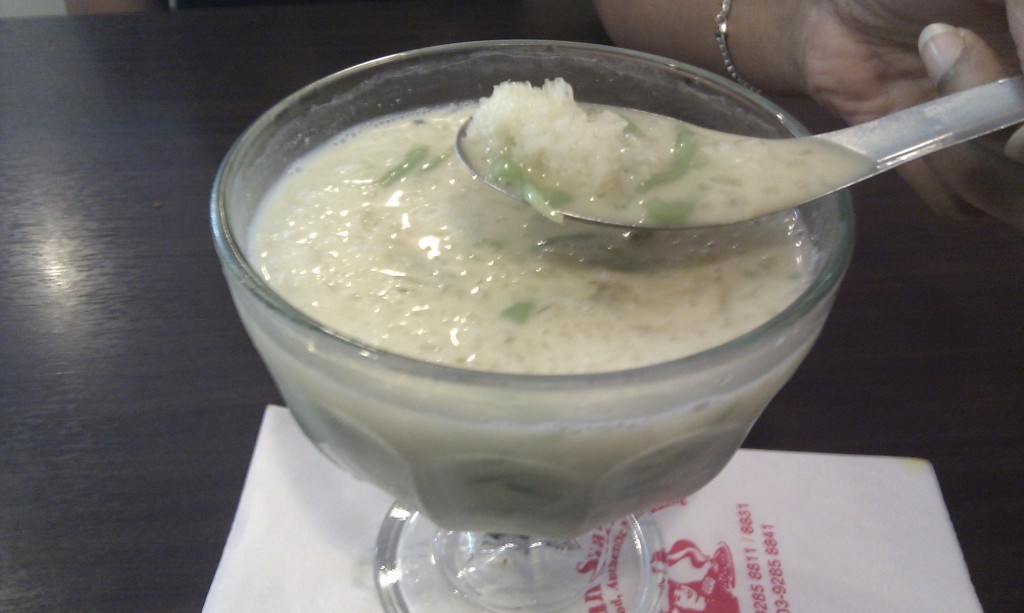 The total price came up to RM40, chicken dishes are RM6.50 each and veggies are RM4.00 each and drinks priced averagely. Since we shared our dishes it didn't look that expensive for 3 pax but when my friends had their lunches on individual basis it cost them almost RM20 each or more.
Try their meals and share your comments with me.