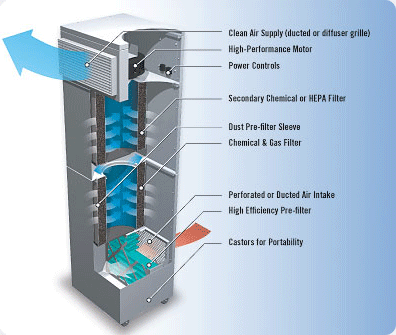 It really help you to breath easier! Fresh air is definitely to be preferred over unclean air!
Breathe easier in your own home or office. Take charge of your well being by improving the quality of your health. This will definitely enhance the quality of your health and your loved ones and will increase the well being of those who suffer from allergies and asthma.
Bring nature's pure air into your home or office e.g Hepa air filters or Electronic air filters .
This will calm allergies and asthma symptoms!
Say goodbye to many allergies and asthma symptoms that come from pets, pollen dust, mold dust mites and bacteria from your home or office. Bring home one of the two kinds of air purifiers and breathe easier!
Source: A to Z wellness