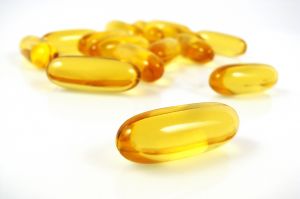 This morning when i was going through Msn health page I read about this article below:
In New york — Women who take fish oil supplements may have a lower risk of developing breast cancer than those who don't, a study published Thursday suggests — though whether the supplement itself bestows the benefit is not yet clear.

In a study of more than 35,000 postmenopausal women, researchers found that those who said they regularly used fish oil supplements were one-third less likely than non-users to develop breast cancer over the next six years.

The lower risk was seen even with a number of known and suspected risk factors for breast cancer taken into account — including older age, obesity, heavy drinking and sedentary lifestyle.
For more detials you can click on Msn.