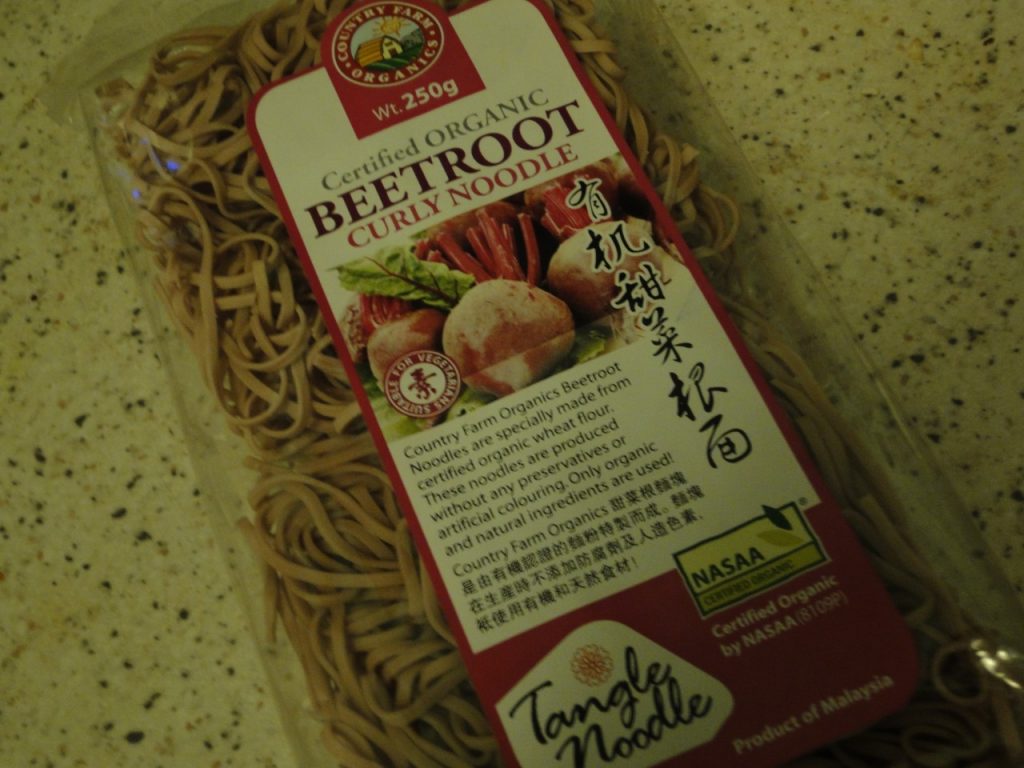 Not exactly homemade noodles, they are store bought but it's definitely homemade chicken curry. I love curry mee but do not like the idea of having heavily santan dish so often. Therefore, I cook them myself.
Instead of going for yellow noodles, I opted for Organic Curly Noodles that's available in the Organic section at Jusco. This range comes in 3 different flavours Carrot, Beetroot and Spinach but all three tastes exactly them same. Just douse them in boiling water till they are al-dante.
Cook any ordinary chicken curry, I prefer my curry with chicken breasts. More meat, less fat! Now that's a simple, fast yet delicious dish. It only took me 30 minutes to whip it all out.