Ever since the nation has been waking up from its third lockdown, many citizens have been long bitten by the travel bug and are itching to get their fix by travelling to popular spots like Langkawi and Melaka. However, Ipoh could be your next destination for an easy breezy family vacay or a spontaneous trip with your besties. Here are just a few foodie spots and hidden gems that you absolutely HAVE to go to.
Qing Xin Ling Leisure & Cultural Village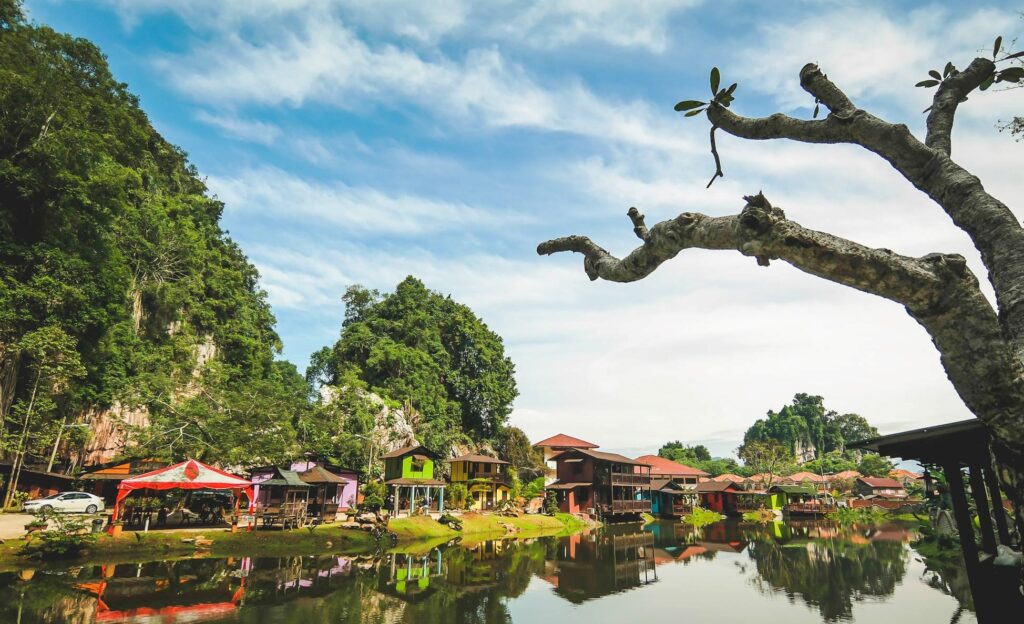 Marvel at the splendor of the scenery at this hidden gem in Ipoh! Surrounded by lush greenery and towering hills, the Qing Xin Ling Leisure & Cultural Village is a nice little spot located behind a residential area. You won't find yourself bored here as there are so many things you can do such as jungle trekking, bicycle riding, fish feeding and more.
Find yourself thrown back in time to the 60's & 70's as you browse the vintage and old-fashioned trinkets put on display at an area you can find in the village. Explore the beautiful lake and caves found in the village and have fun taking photos with the 3D murals or simply just the instagrammable nature background.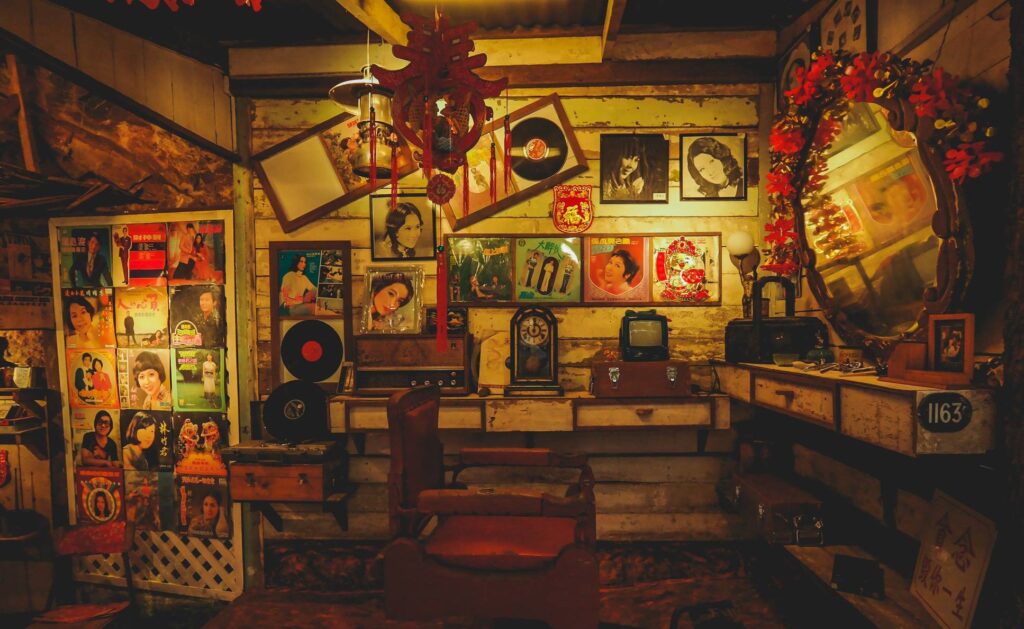 A great spot for families and for everyone young and old, Qing Xin Ling Leisure & Cultural Village is open everyday from 10am-5pm with an entrance fee of RM10 per person regardless of age. You can book your tickets at Syarikat Perabot Kota before heading down to the village.
Find out more on their Facebook page here!
Kek Lok Tong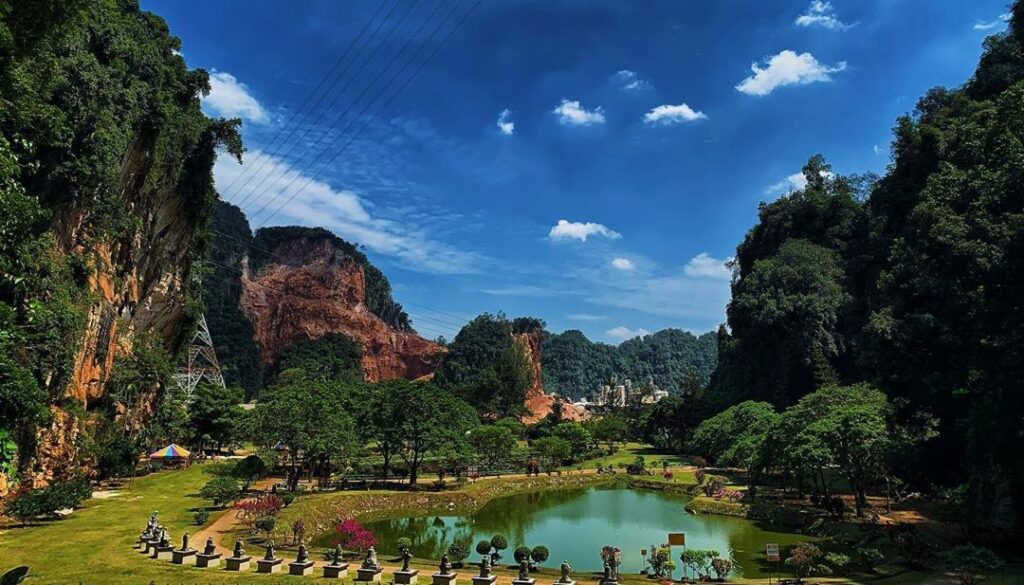 Known as a tourist attraction found in the south of Ipoh, the Kek Lok Tong Cave Temple sits on a 12 acre site and was used as a place of worship by devotees as early as 1920. Situated about 5km south of Ipoh City, this temple is seated inside a huge cave located in the limestone outcrops behind Gunung Rapat.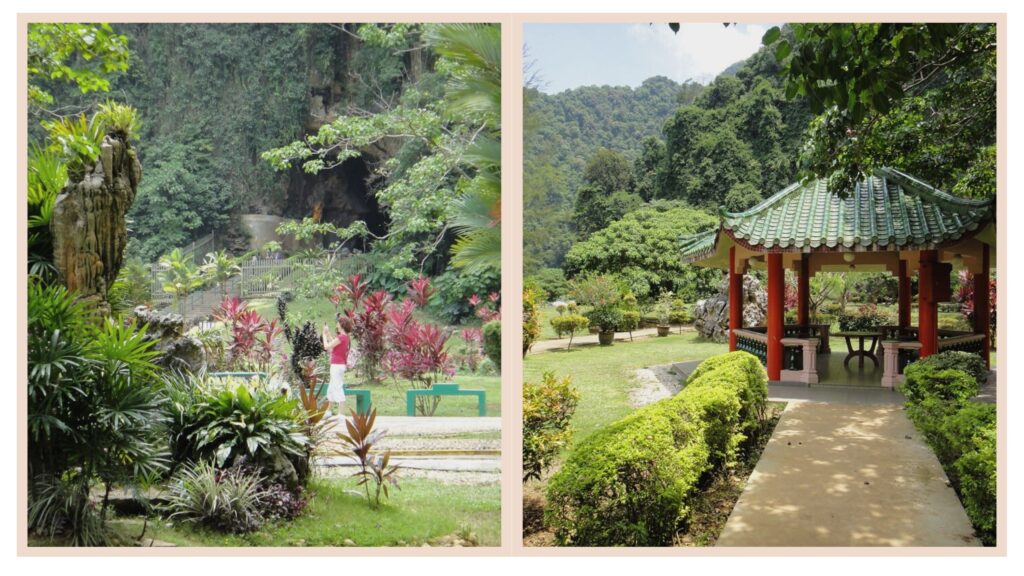 Perfect for a fun family trip, you can take a paddle boat ride along the river for only RM5 or ride around the area on a bicycle to explore the picturesque spectacle of the cave!
To find out more information, click here!
Pakcik Wong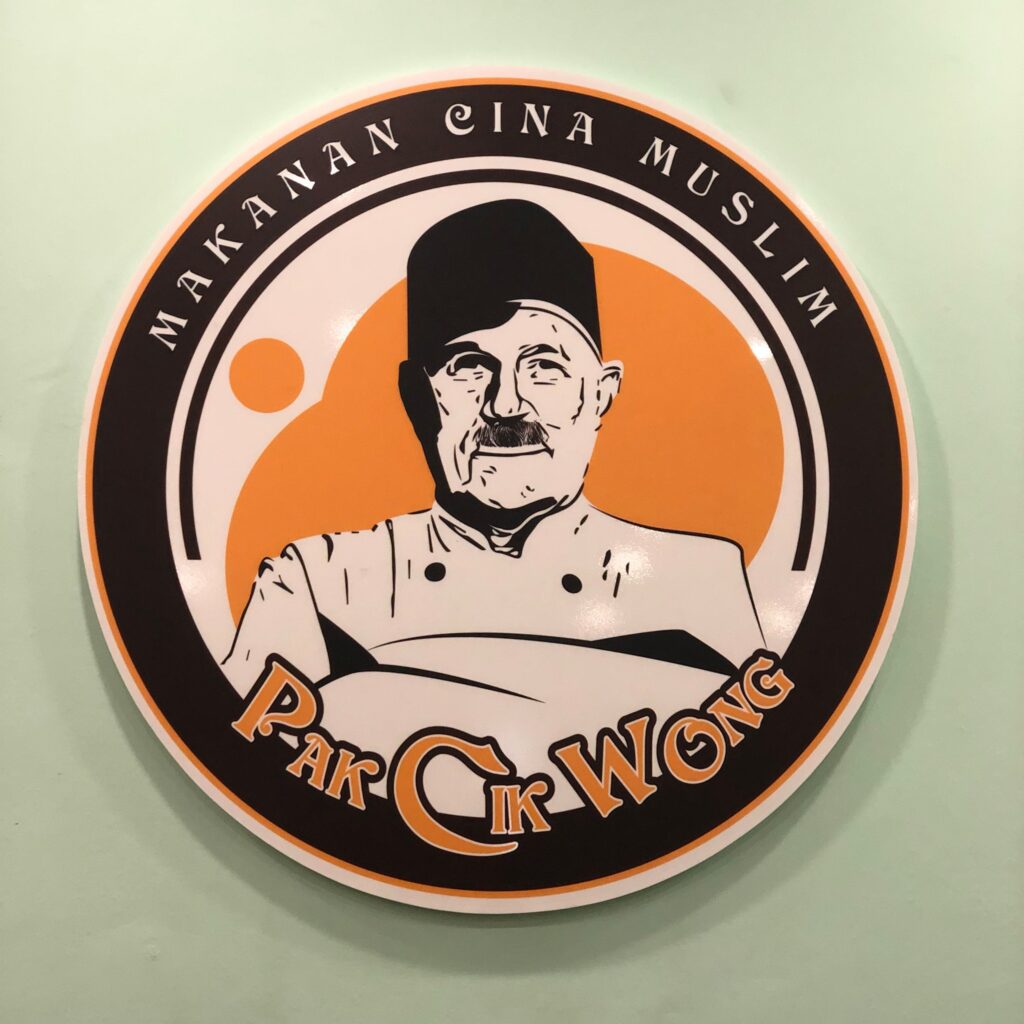 Stop by this friendly Chinese Muslim restaurant and indulge in the extensive array of Halal Chinese cuisine, featuring a variety of mouth-watering dishes ranging from local delights to Western. At affordable prices between RM8.80 to RM13.80, you can get yourself a hearty meal consisting of your favourite meat or vegetable dish and an ample portion of rice.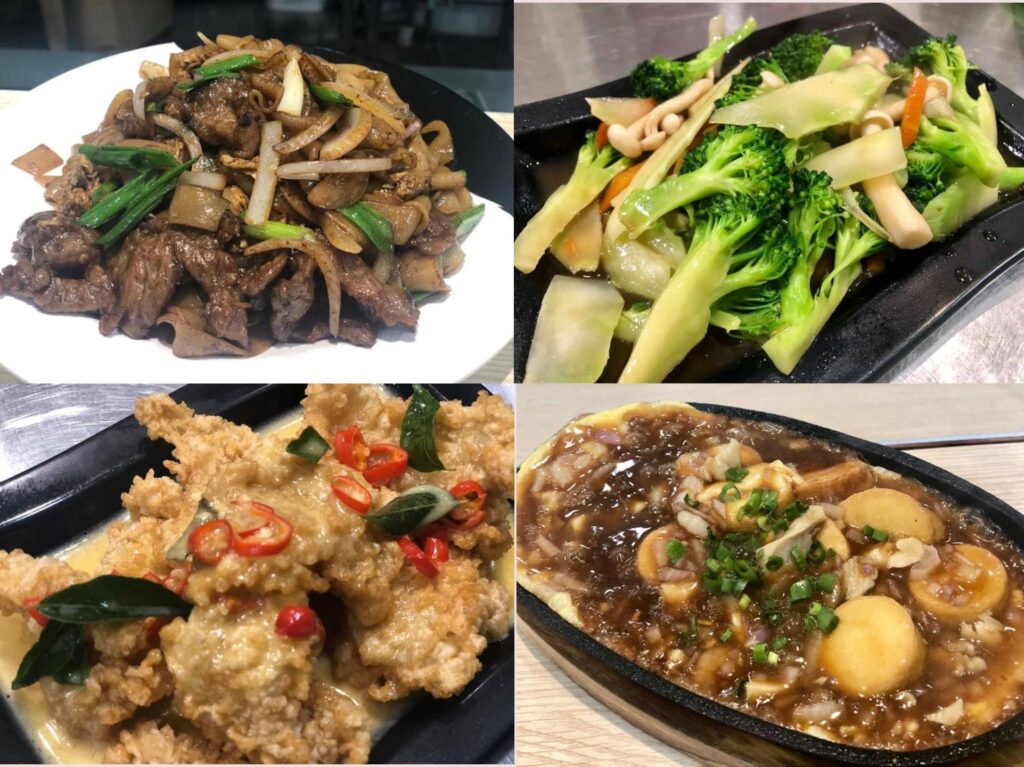 (From left to right clockwise) Dry Fried Beef Hor, Broccoli with Mushroom, Tofu Sizzling, Fish Fillet Creamy Butter.
Open every day from 12-10pm and 12-5pm only on Thursdays, Pak Cik Wong is located at 20, Persiaran Greentown 10, Greentown Business Centre, 30450 Ipoh, Perak. You can find it right opposite of Greentown Nasi Vanggey.
Find out more on their Facebook page here!
Nifayyi Warung & Kafe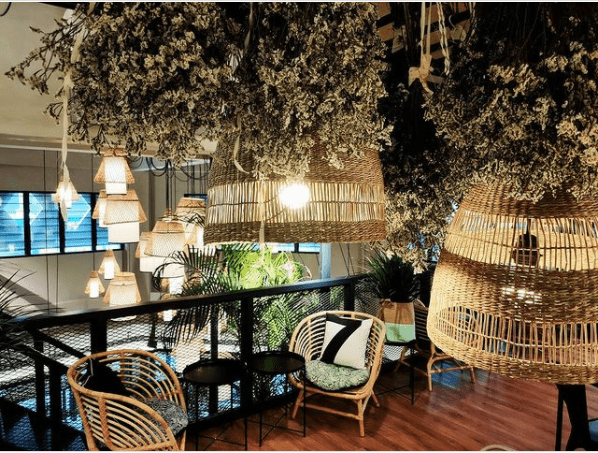 At Nifayyi, it's all about family love and simple delicious food. Founded by a group of like-minded foodies, Nifayyi Warung & Kafe was created with the sole purpose of serving local favourite 'mamak' and street food for customers to enjoy within the comfortable atmosphere and aesthetic of the cafe thus producing a splendid culinary experience.
Satisfy your cravings with dishes ranging from Italian to Western such as Spaghetti Ala Puttanesca and Beefy Jack Burger or try out their Nasi Ayam Penyet from the local platters.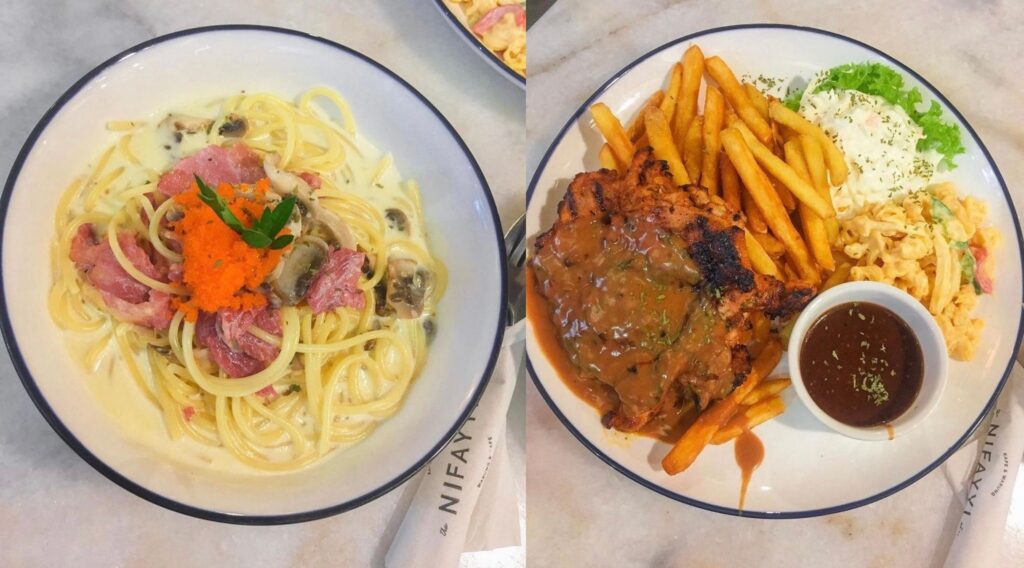 Spaghetti Ebiko & Beef Carbonara (left) and Grill Chicken Chop (right)
With a spacious interior decked out with elegant furnishing and leafy house plants, Nifayyi makes the perfect spot for a cozy day in with your loved ones. Open every day from 12–10pm, you can find this cozy little eatery at No. 77, Jalan Kamaruddin Isa, Taman Fair Park, 31400 Ipoh, Perak.
Find out more on their website here!