They say that the simplest solution is almost always the best. This applies not only to your life problems but also to your skin care issues. Take the example of rice water. Most of us throw away the water left over after washing or cooking rice, but little do we realize that the starchy water is a solution to many skin care woes!
Here are five benefits of rice water you must know about.
Promotes hair growth
Rice water is very useful if you want to grow your hair faster. Rich in vitamin A, C, D, and E, rice water regains lost shine of the hair and promotes hair growth. A 2010 study states that using rice water frequently to wash your hair increases the hair elasticity and reduces surface friction. Not just that, it smoothens your dry hair and increases shine.
Improves overall health
Rice water is said to provide energy and helping with stomach issues like bloating, constipation and diarrhea. Apart from that, it helps to regulate body temperature and can prevent dehydration.
Great for treating acne
The soothing effect of rice water makes it a great treatment to treat mild acne. It does not only help to reduce redness and clear blemishes, but the starch in the water is said to soothe the inflammation of eczema.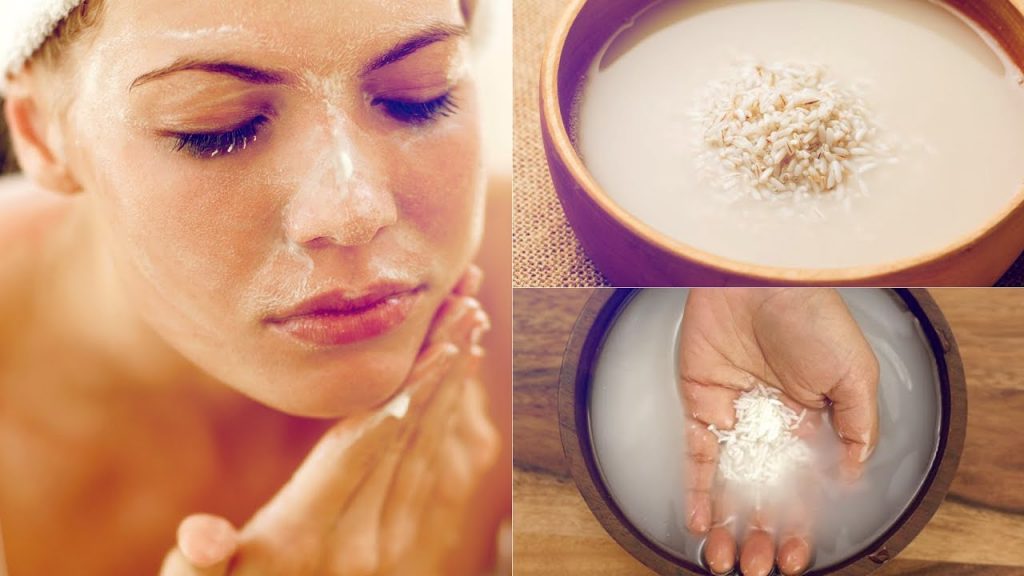 Clear and brighter skin
Even though this benefit has not been scientifically proven, people in Korea and Japan use rice water regularly to minimize blemishes and brighten their skin. It is assumed that rice water may contain some enzymes that have a skin brightening effect with a porcelain finish.
Sunburn remedy
Rice water feels soothing on sunburned skin. Many people find it extremely beneficial for treating mild symptoms of sunburn, such as redness, inflammation, and itching. To make it extra soothing, take your rice water out of the fridge and apply it the sunburn immediately using a cotton pad. Leave it on for good 20-30 minutes and then shower.