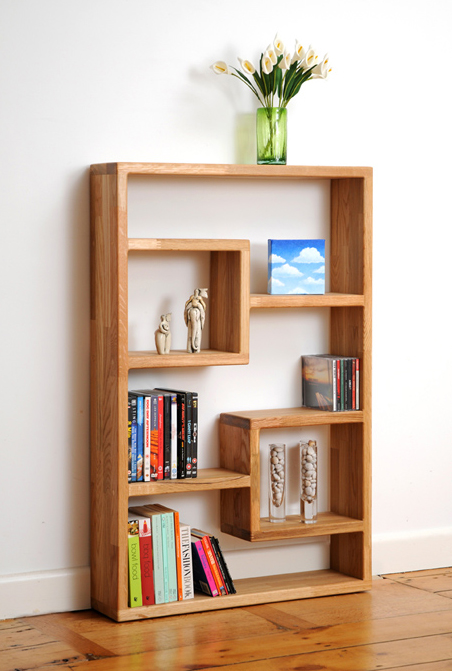 A well -organized, funtional bookshelf doesn't have to look boring. Try these quick tips for matching beauty with brawn:
Leave room to spread out
Be sure there's enough space between shelves to make fetching and returning books a simple affair.
Give book the flip
Shelve a category or two horizontally- you'll be able to fit extra-large volumes on the shelf, plus the stacks make nice pedestals for displaying accessories.
Incorporate Playful accents
Work in visual interest with unique bookends, decorative objects and framed artwork tucked between book grouping.
Have fun with labels
Use scrabble tiles or painted wooden crafts sticks attached with removable mounting tape to create clever labels.