Founded in 1933, French retailer Sephora is the motherland for all things beauty. Having set a new benchmark in beauty standards worldwide, the beauty retailer finally debuts its flagship store in the heart of Kuala Lumpur this year.
For months before its official launch, locals awed and some even gawked at the structure that was protruding and spilling out right onto Bintang Walk. People guessed, but nobody really knew what it was except for, oh, maybe some sort of an art installment. But in May 2011, with a shower of fireworks and a burst of fanfare, the famed beauty emporium opened its doors to eager females after all that time spent taunting their curiosities.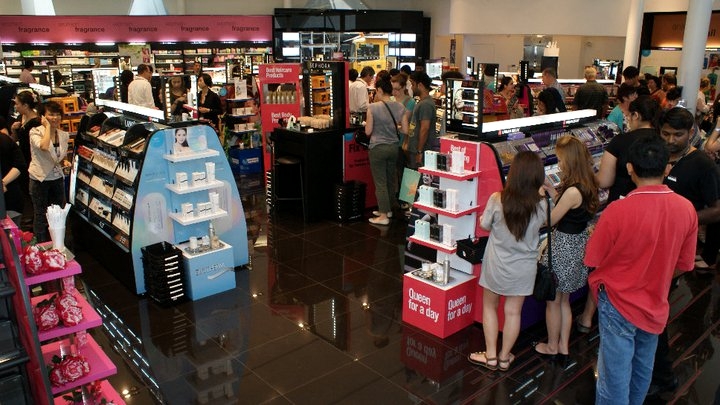 Among the roster of brands available today at Sephora (just in case you miss it, it's right in front of Starhill Gallery) are such as:
1. Clinique
2. Dior
3. Estee Lauder
4. Lancome
5. Urban Decay
6. Bare Minerals
7. Sephora
And those are just the highlights, with a whole lot more on the shelves. All 10,000 square feet of the giant beauty wonderland is also home to a myriad of skincare, fragrance, body and hair care, men's accessories, so on and so forth. But don't just let us tell you all about it. Go on a pilgrimage down to Sephora Malaysia along Bintang Walk on Jalan Bukit Bintang to satisfy all your beauty junkie cravings.
For more information visit their Facebook page.
*Disclaimer: Pictures courtesy of Sephora Malaysia.