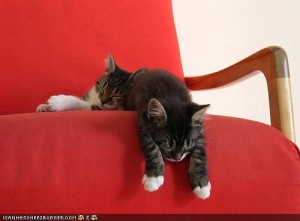 As women, many may feel that masturbating (or should i say flicking the bean) is embarassing and 99% of women will never admit of doing so. Some may have never even thought of doing it as it feels "dirty" and "slutty". However, did you know that there are actually benefits from masturbating other than self satisfaction whenever you need some sexual relief? Trust me. There are.
Orgasm is not just a fairytale anymore. In order to acheive this glorious feeling called "orgasm" during sex, you would need to know your body better. Only you can completely understand what gets you off; which part feels best when rubbed, licked, touched and whatever else that tickles your fancy. You can't always rely on your partner to take you to heaven all the time. If you know your body, you can make the initiative to get an orgasm easily. No more faking it and later feeling frustrated that sex felt blah.
However, there is also such a thing as getting addicted to masturbation. There are times when it gets frustrating trying to explain to your partner what gets you off and instead of trying to iron things out, you decide to do a self-service. Getting addicted to masturbation as a woman gives men the same frustration as how a woman feels when they think that their partner prefers masturbating to consumating. So, make sure you practice masturbation in moderation, and use it as a means of practicing how to orgasm during copulation.
(Image source:Lolcats)