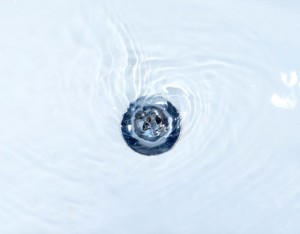 Saving the environment is the duty of everyone who lives on this planet. Right now, with the current condition the Earth is in, every little thing you do to help counts. Did you know that all the stuff you pour down your drains eventually end up in the sea? This is even more reason for you to be careful about what you use to get your home sparkly clean. I'm sure you don't want to be having drain cleaner flavoured seafood now, do you? Instead of using regular cleaning agents, you can make your own cleaning solutions with regular kitchen ingredients. Even more so with clogged drains where the regular commercial detergents are very corrosive and poisonous.
Things You'll Need:
Measuring Spoons
Sealable Container
Two Cups Boiling Water
Microwaves
One Cup Salt
1/4 cup cream of tartar
Measuring Cups And Spoons
One Cup Baking Soda
Instructions:
Boil two cups of water.

Mix together 1 cup baking soda, 1 cup salt, and 1/4 cup cream of tartar.

Pour dry ingredients into a glass or plastic sealable container and stir until well mixed.

Measure out 1/4 cup of the dry ingredients and pour into clogged drain

Pour two cups of boiling water into drain.

Let stand for 30 minutes.

Flush the toilet or run fresh water through the drain.
Go ahead and try this and let us know how well it works…
(Source: eHow, image: DailyGreen)