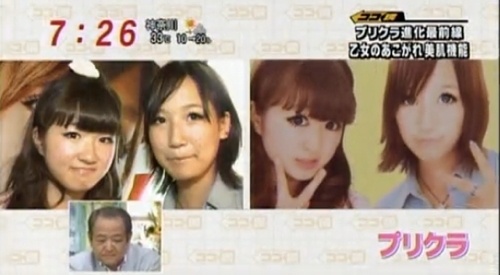 Gone are the days where you walk into a photo sticker booth just to get your pictures taken and printed out, photo sticker machines today (in Japan at least) can not only print out your pictures as stickers but before doing so, they will make your face blemish-free while enlarging your eyes! I know a lot of girls who probably already do that using various photo editing software but the machine will do it for you automatically.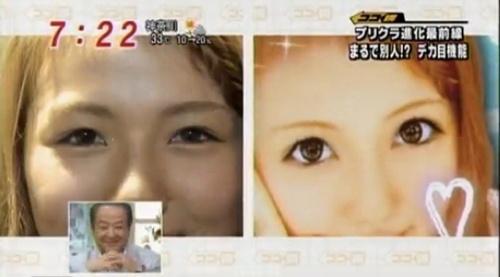 Unfortunately though, as appealing this new technology may be to girls particularly the Japanese (or anyone who enjoy looking cute), isn't the same for guys. The result of this guy with pale face and huge eyes is just plain creepy.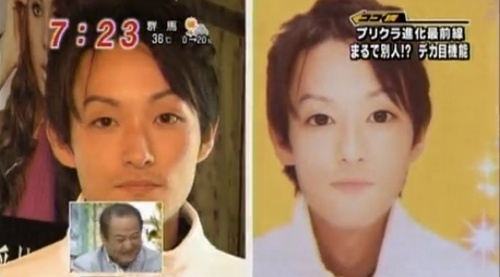 I don't think this technology would work very well Westerners either unless of course, you like a cute version of Mona Lisa.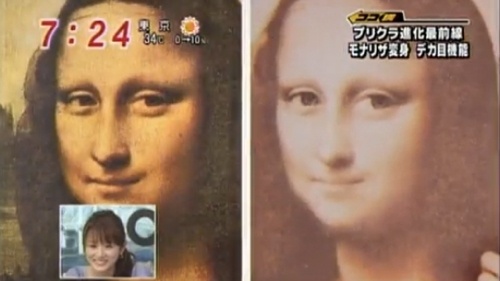 (Source: Gizmodo)