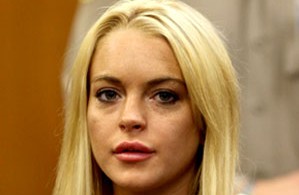 That was fast! After 23 days and Lindsay Lohan is already leaving rehab. She was supposed to be doing a 90-day stint at UCLA Medical Centre, but instead she signed the discharged papers early Tuesday morning and left through the back door. She probably didn't want the media frenzy attacking her at the gates just like how it was when she was released from jail.
Lindsay was suppose to be treated with 2 back-to-back 45-day programs with UCLA which was reserved for patients who suffer from both mental disorder and substance abuse. However, apparently Lindsay was misdiagnosed and thus she is most likely to be given outpatient treatment instead.
Well, I personally think for once, I would like to see stars with problems being treated properly and eradicate the problem at the bud instead of using money and fame to buy their way out of it.
(Source: eOnline)