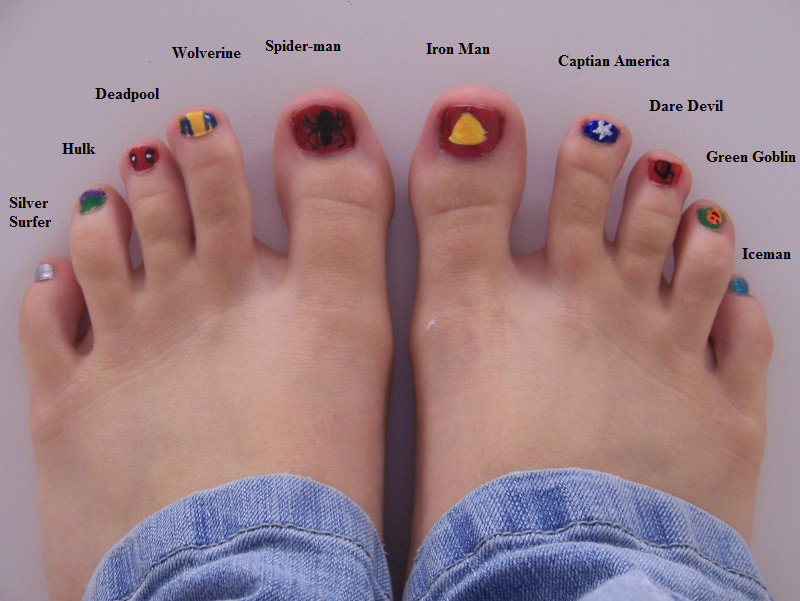 Growing up with a brother meant that I watched WWE, played Nintendo and watch comic-turned-Marvel cartoons. That being said, I have my girly side as well after I hit puberty and started discovering fashion, beauty and the colour pink. But no matter how many M.A.C. cosmetics I have in my drawer or how many cocktail dresses hanging in my closet, I always have a heart for Marvel comic characters.
As a firm believer in pampering, I do my fair share of visiting the local manicure and pedicure salon. Usually I go for the basic colours but after I discovered this Marvel Pedicure, I think the next visit, I shall show my pedicurist this photo.
They've got my favourites in there, Spiderman, Iron Man and Wolverine. Perhaps it would be nice if there were DC Comics logos too? Alas, one only has ten toenails unless I go over the top (OTT) and paint my fingernails more characters as well.
(Source:Geekologie)