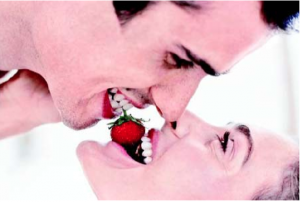 Certain sex-boosting food items in the market may have an adverse effect instead of giving you the stimulation you need, according to a study by Health Minister Datuk Seri Liow Tiong Lai.
The after effects of these food or beverages can result in heart attacks, strokes, brain hemorrhage, increase blood pressure, hearing or vision loss and permanent erectile dysfunction.
"We have found that some products contain active ingredients, such as sildenafil, tadalafil and verdanafil," said Liow.
"These are used for the treatment of erectile dysfunction and can only be supplied to patients by a doctor or a licensed pharmacist upon a prescription issued by a doctor.
"These medicines, if taken without proper management by a doctor, have severe documented adverse effects like heart attack and stroke."
Although some of the suppliers have Good Manufacturing Practice status, they also produce these substances in their own factories or are working with illegal manufacturers claiming to be food or cosmetic manufacturers.
The public has been deceived into believing the products were herbal or natural with the indication of rise in sales of such products. Sales of these products should cease immediately as it is harmful to the public and it will tarnish the country's image.
(Source:Times of India)