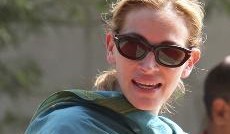 Julia Roberts made a shocking revelation in the September issue of Elle, saying that she is now a practicing Hindu together with her family. She converted into Hinduism after she filmed her movie Eat, Pray, Love which is a best-selling book based on the true story written by Elizabeth Gilbert. The story tells of how a neurotic woman, after a divorce, a rebound and a miserable outlook in life decided to take on a journey to discover how to live.
Travelling to Italy, India and Indonesia, she enjoyed the glorious food in Italy, prayed and practiced yoga in India and found fulfillment and love in Indonesia. Glee creator Ryan Murphy produced the aspiring journey and the adventures were filmed chronologically. Four years before the movie, Julia Roberts had already read the book.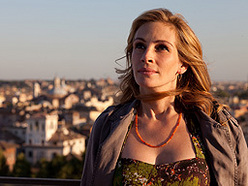 "I read the book before it became hugely popular," she says, holding court in a Napa Valley hotel. "I was glad about that, because I am very suggestible. So I'll be swayed. I'll be determined not to like something, or I'll be determined to like it better than four million other people," said Roberts.
And the result of the wonderful journey was the discovery of Hinduism. Now, Roberts bring her family to temples to "chant and pray and celebrate. I'm definitely a practicing Hindu."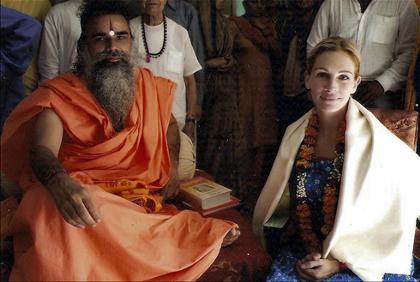 Brought up as a Christian, Roberts have named her production company Red Om Films and her children have Hindu names. Her twins Hazel and Phinnaeus are named by a Hindu priest as Laxmi and Ganesh while Henry is called Krishna Balram.
(Source:USA Today, Toronto Sun)