Under the sweltering hot sun, a versatile outfit that would definitely make you look smashing would be the romper or playsuit, as some would call it. While our Western counterparts are moving towards the Fall/Winter collections, we are blessed to have an all-year weather of sun, so why not show some skin while looking cute at the same time?
Denim has always been a choice for many and this Miss Selfridge polka dot denim romper exudes playful chic.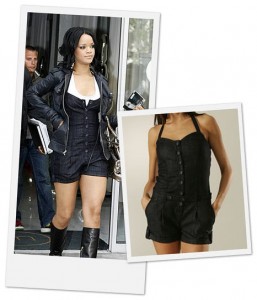 R&B singer Rihanna spotted with a denim romper, black leather jacket, white tank top and black leather boots.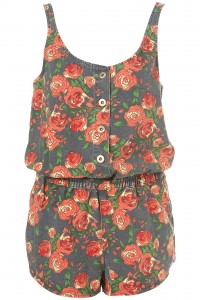 Florals are a hit this season and for a girly style, try out this number from Topshop.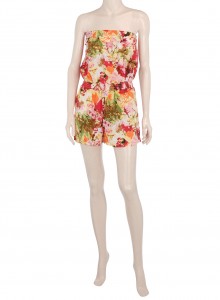 Alternatively, you can go for a tube style floral to show off your sexy shoulders.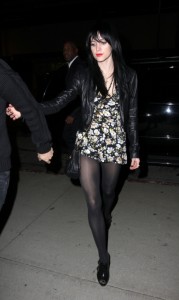 Ashlee Simpson spices up a black motorcycle jacket with a floral romper and opaque tights.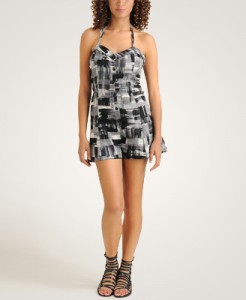 Prints are a necessity if you're tired of basic colours
Blake Lively of Gossip Girl fame wearing a blue print romper.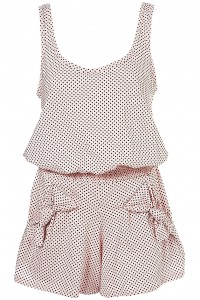 For a romantic feel, check out this pastel pink polka dot romper with ribbon details.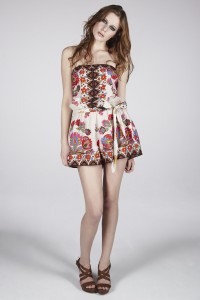 If you like tribal and folk designs, this colourful romper will look great with strappy heels.
Choose gladiator-styled flats to match your rompers or wedges if you want to add some height. If you don't like either of those, any casual yet chic pair of heels will complete the perfect summer outfit.
(Source:Forever 21, Miss Selfridge, Dorothy Perkins, Topshop, Warehouse, Batch Please, Fab Sugar, Steal Her Style, Style Timeless, Style Bakery)