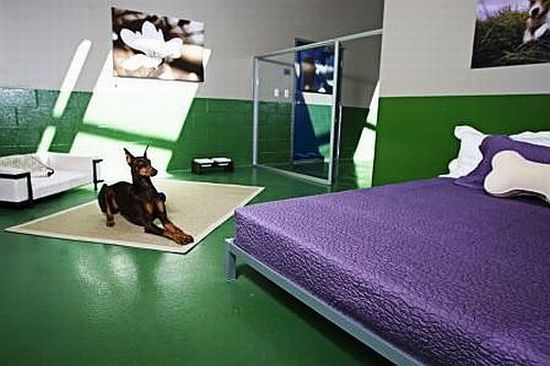 So, your pet cat can have their own private luxury hotel to stay in when you're away for your own luxurious holiday, what about your pet dog? The Pooch Hotel not only comes with large suites to select from (Palace or Presidential), and all the essential services such as grooming, baths, blow-dry and even pawdicure, there are also limo service, a swimming pool, land treadmill and an underwater therapy treadmill! Sounds like a healthy place to leave your pet in but of course, it's the most expensive hotel for dogs costing USD$100 per night per pet. Each of the suites even comes with a cable television and even a webcam so owners can check on their furry friends using a smartphone or PC.
We had a couple leave their three dogs for 17 days at $300 per night in the Palace Suite. At the end, including extra amenities like baths, the bill was upwards of $4,000. And they said it was worth it for peace of mind. — Robin Tomb, Owner of the Hotel.
Now here's one problem, you're going to have to send your pets to different part of the country in order to access all these hotels, you might as well just bring them along; I guess money wouldn't be a problem for you anymore if you could afford this Pooch Hotel. Another problem, I'm not sure if your dog would want to go home anymore after all these pampering!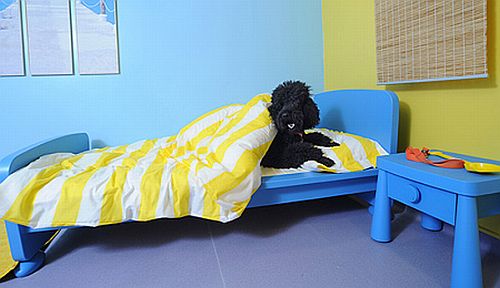 (Source: Born Rich)