Blame it on the monsoon or the typhoons hitting the Asia-Pacific region, but one thing that's for sure is the need for nice, dry footwear in times of torrential rains.
While not particularly suitable for the humid Asian weather, we can't help but love the ridiculously colorful and very much water-proof rainy weather footwear – Wellingtons!
Here are some of the popular / classic Wellington designs:
The Striped
Joules Multi-stripe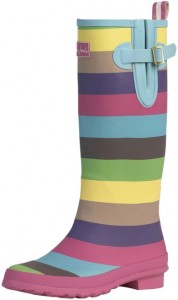 (Source: Welly Warehouse)
The Checkered
Wellies Rainboot Wellington Rubber Rain Boots ARGYLE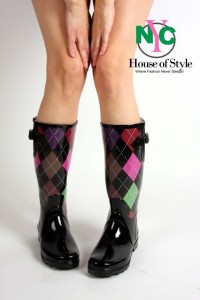 (Source: NYC House of Style – eBay)
The Classic
Lace-up rubber Wellington boots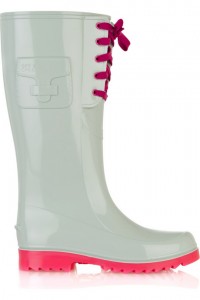 (Source: See by CHLOÉ – Net-a-Porter)
The mini-Wellingtons
Vivienne Westwood Melissa Bootie Stud Black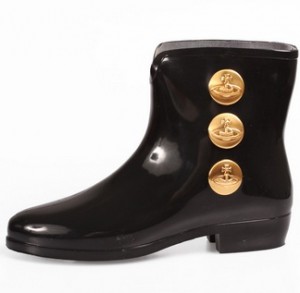 (Source: Hervia.com)
To avoid looking like a fashion faux pas, avoid those solid yellow or solid green boots, lest we be mistaken for working in a wet market or at a construction site!