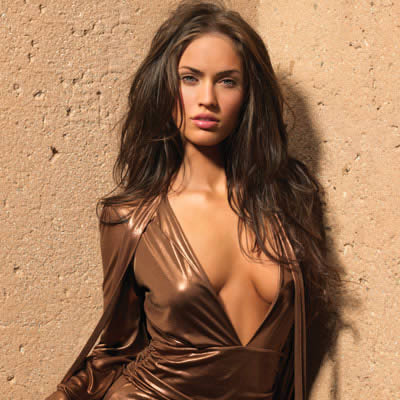 Transformers hottie announced her engagement during the premier of her new movie "Jonah Hex". This is the second time Brian Austin Green, 36 the former star of 90210 proposed to Megan Fox, 24 the first time they called off the engagement. This time, Megan Fox has decided to put her career on hold and to focus on her personal life and to start a family.
Megan Fox feels she's an accidental star, she doesn't really enjoy being famous. She hates doing interviews, she feels most of the time the tabloids fabricate her comments and makes news out of it. She likes being private and don't want her personal life known to everyone.
I guess we won't be seeing her in the silver screen for sometime. But she did say that if any good projects come by she might take it. Her die hard fans would have to keep their fingers crossed for that to happen.