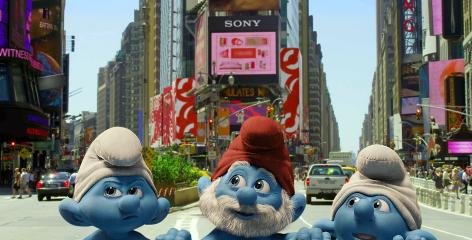 What's cool, blue, magical and awesome? No not Avatar, it's Smurf and they're coming to a theater near you next year. Ok so August 2011 may be pretty damn far away, but you can catch the trailer teaser of The Smurf Movie right now.
Synopsis of the movie courtesy of Popcrunch:
When the evil wizard Gargamel chases the tiny blue Smurfs out of their village, they tumble from their magical world and into ours — in fact, smack dab in the middle of Central Park. Just three apples high and stuck in the Big Apple, the Smurfs must find a way to get back to their village before Gargamel tracks them down.
(Source: Popcrunch)