After the third season was cut short owing to lockdown measures and a halt on filming, Good Girls is poised to return for a fourth and final season.
The new episodes, featuring Christina Hendricks, Retta, and Mae Whitman as Beth, Ruby, and Annie, have been released on Netflix.
The show depicts three suburban Michigan women who, driven by personal circumstances, commit to a life of burglary, racketeering, and money laundering, only to discover that it suits them and is incredibly addictive.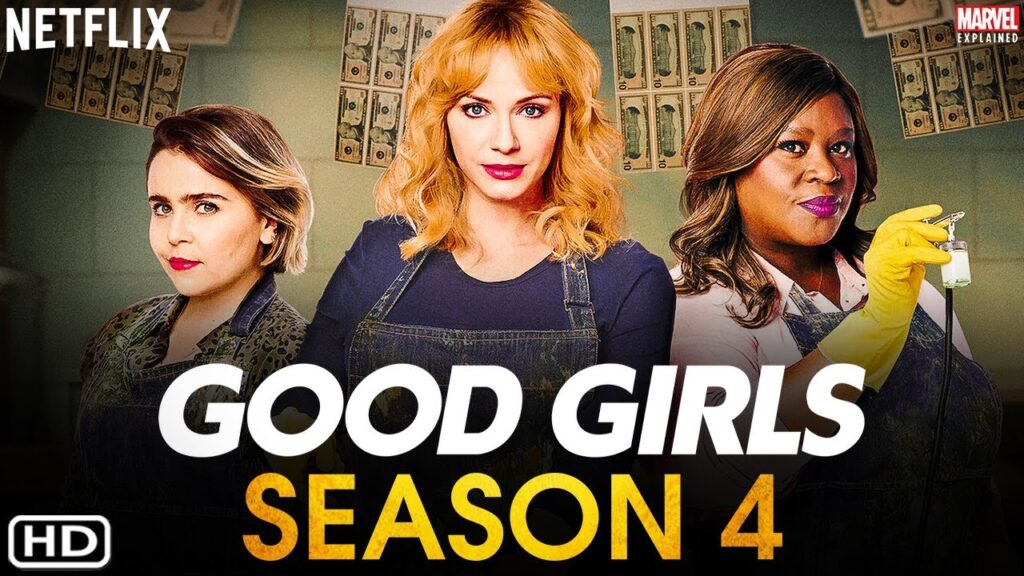 Last season, the women were striving to move on from the death of gang boss Rio at Beth's hands, and the trio embarked on a new illegal enterprise, money printing.
Agent Donnegan kept tabs on the women's movements throughout the third season, driving suspense and thrill down our spine!
However, Beth noticed that both Ruby and Annie were becoming more hesitant to return to the criminal world and that she was becoming increasingly separated from them both. Beth soon realised that her past mistakes will come back to haunt her in a variety of ways.
Not only that, but she also succumbs to face her lust and feelings for Rio,  each time he lures her with his famous line "Hey Mama" in a deep tone having the audience in jitters as well…. What awaits Beth and the girls in Season 4?

How would the mother of 4 overcome all of this and put food on her family's table? Will Beth finally kill Rio who has been hunting over her like a vulture or would she put a stop to her illegal fetish to save her friendship and family?