You know what I've always wanted to know? What would it feel like to walk around looking like Marilyn Monroe? She is a 10/10 and even till today, with the drastic changes in the fashion and beauty industries, she still remains an icon.
And then I figured, everything about her was different. From the way she carried herself, to her walk, her posture and her attitude – everything screamed elegance. And my oh my, did she have irresistible sex appeal. What most women want to know is how to improve their sex appeal. I mean, of course everyone wants to walk on a street and make heads turn.
If you've always wondered how you could improve your charisma as a woman, then I have some juicy tips that will help you uplift your sex appeal and certainly make you an even more desirable woman.
1. Flaunt What You Have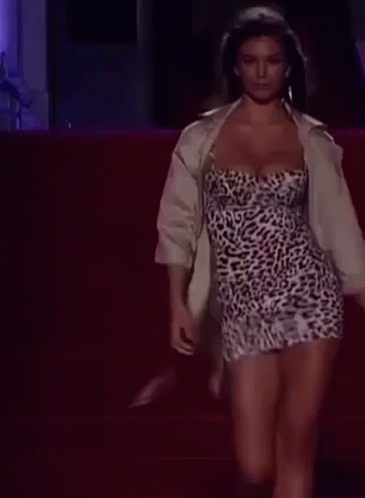 The first step to making your sex appeal strong is to flaunt what you have. And by that I mean show the world them titties and booty. Bish, don't use my words as an excuse to walk naked. What I mean here is, if you have curves, I say accentuate them, darling. If you have slim legs, wear outfits that flaunt those legs.
Thicker thighs are yummy, so show them those fabulous thighs. Wear dresses that reveal a little bit of cleavage – but not too much, it's sexier that way. Do some squats and make that booty bouncier. Wear outfits that make that booty jiggle as you walk.
Listen, I'm not trying to make you a porn star. The goal here is to be comfortable, yet sexy and divine looking. A strong sex appeal comes from a confident and healthy woman who has nothing to hide. You are gifted with a beautiful body, so any chance you get, flaunt it.
2. Treat Your Body Right
Ain't nobody got a perfect body, and perfect is boring. But there are ways to improve your sex appeal by just treating your body better. Occasional junk food is fine, but eating that McChicken daily isn't going to make you look and feel sexy.
It's your wish if you wanna drink and get drunk – but if you've noticed, a person with high sex appeal pays attention to their drinking habits. Instead of gulping down that "diet coke", drinking water is going to improve your complexion. All these mini unhealthy habits you may have developed can be a major reason why your sex appeal has gone downhill.
So when you start respecting your body, your sex appeal will naturally bloom.
3. Smell F*ckin Irresistible
If you look good, you gotta smell good. That's the rule. Humans are very sensitive to smell and naturally, we get attracted to good scents, especially if they come from another person. So, you can look your best and behave like a Goddess, but if you don't smell good – your sex appeal is missing something there.
You know those men/women who walk by and their perfume smell just devours your nostrils? You always turn back to look at them. That's the point, honey! You too can make heads turn when you walk by, if you smell f*ckin irresistible. And that is hella sexy.
4. Improve Your Body Posture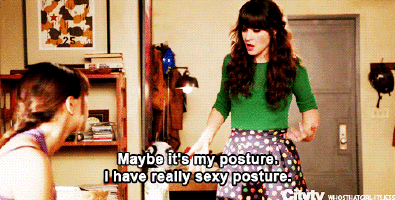 Nothing about slouching is sexy. Body posture can make a huge difference in how you look. You can be all dressed up and beautiful, but if your body posture is wrong, then sorry gurl, you just won't look attractive.
Fixing your body posture can raise your sex appeal to a whole other level. Like sucking in your tummy, pushing your shoulders back, keeping your head straight and having a more elegant carriage will totes make your sex appeal stronger.
5. Make Eye Contact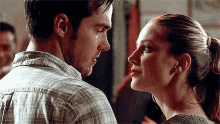 A woman is sexy when she maintains eye contact when speaking to someone. Eye contact lets the other person know that you are interested in the conversation and that you are paying attention. A woman who makes good eye contact is not easily distracted by their surroundings, and they tend to give their attention to the person conversing with them.
Good and steady eye-contact will make your aura a whole lot sexier.
6. Include Red In Your Wardrobe
Tons of studies over the years have associated the colour red with passion and sexiness. Wearing more red can improve your sex appeal because it instantly makes you look hotter as well as more alluring. It doesn't necessarily have to be a full-on red outfit (if red isn't your favourite colour), you can use red accessories, handbags, shoes and whatnot to style yourself and look more appealing.
Plus, red is also an erotic colour, so if you're looking for some late night fun, maybe wearing red can get you what you want.
7. It's All In The Body Language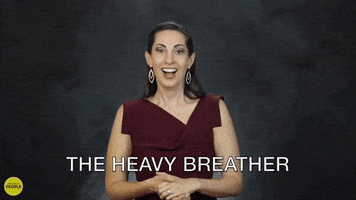 Body language is also an important element you need to focus on when trying to increase your sex appeal. Your arm placement and body positions, as well as your facial reactions are all factors that can determine if you're attractive.
For instance, crossing your arms when someone is talking to you can indicate that you're rather closed-off; and fake smiling can really make a bad impression. When in certain situations, too much body movement can mean that you are nervous and not collected. Fidgeting and bouncing your legs are not sexy in any way whatsoever.
An appealing person is rather calm, poised and has everything under control even in the most nerve-wracking situations. Mastering this positive body language is definitely going to help you boost your sex appeal.
8. Subtle Touching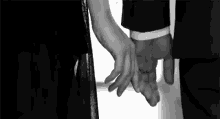 When trying to be more sexually appealing to the person you want to hit it off with, subtle touching and gentle finger strokes can definitely increase your sex appeal – at least to the person you're trying to captivate. So, in between conversations, very subtle body touches will totes make you look hotter and more seductive.
So, there ya have it – ways you can boost your sex appeal so you, too, can move amidst a seductive aura.
More on sex? Read these: