McDonalds has always been our favorite go-to restaurant to soothe our growling tummies. I'm particularly a fan of their breakfast menu because who doesn't like a delicious, hearty meal with piping hot coffee, right? Also, to kick-start a busy day, you've got to have a smile on your face. For me, it's the hot and crispy hash brown that comes as a side in a set meal. Although they could do better, proportion wise, it has great flavour, which satisfies your taste buds! So, during this pandemic, I decided to bring McDonalds home by making their signature hash brown.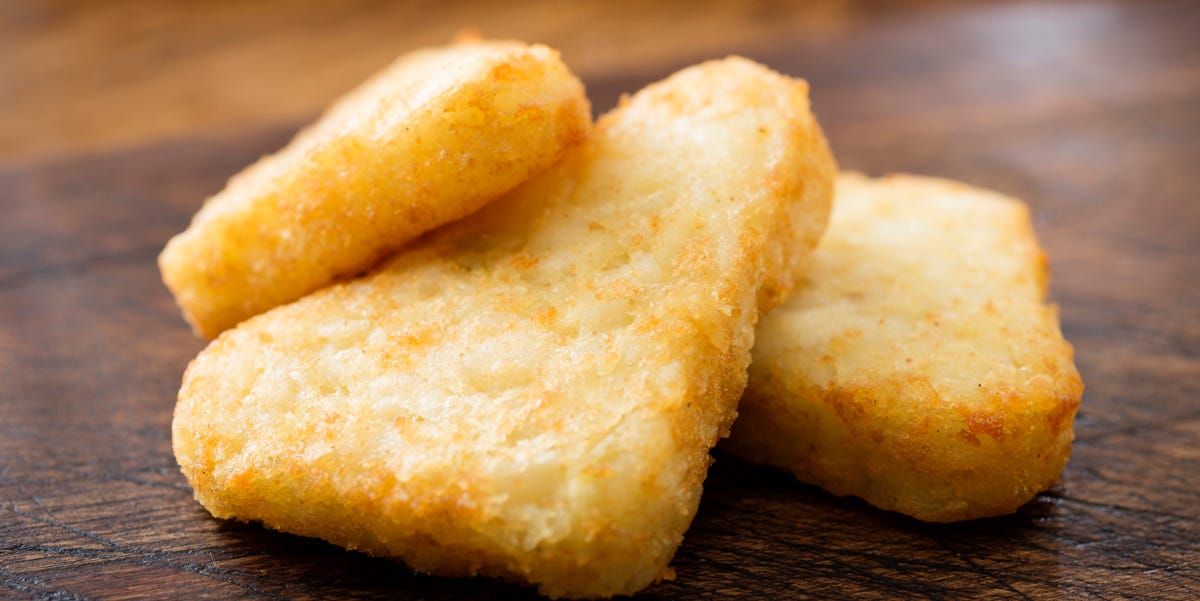 I see you raising your eyebrows because who would ever dare to compete with the fast-food giant's signature recipe? Well, thankfully, I chose the easiest item from the menu to give a try. I mean, how difficult could it be to make hash browns, when it's mostly grated potatoes pan-fried until crispy (or so I thought).
I took on the challenge and after several attempts, I finally had homemade hash browns that taste and look as good as McDonalds'! The twist was that I added cheese! But if you want it crispy, you can leave it out.
Here's the crispy cheesy hash brown recipe that you should give a try!
Ingredients
2 cheeses, 3 basic pieces (11×5.5cm) [Optional]
4 potatoes, 560g
1tsp/flat
60g (6tbsp) Corn starch
2tbsp Cooking oil (when roasting potatoes)
Instructions
Firstly, you need to slice the potatoes, nice and thin. And then chop them into fine pieces. Pour cold water and rinse the potatoes for a crispier hash brown. Once done, drain the water.
Next, pour 2tbsp cooking oil in a pan. Once the oil is hot, add the potatoes and salt. Stir-fry for 5 minutes over medium high heat. It becomes more delicious when roasted and cooked. If it is not well-cooked, it will not clump well, so make sure it is well cooked.
Then, transfer the roasted potatoes into a bowl and add the corn starch. The corn starch is added to get the crispy texture. Mix gently so that the potatoes don't crumble.
Next, transfer the potatoes to a paper foil and cover them with a plastic wrap. Take a rolling pin and go over the potatoes to create an even layer. If you want to add cheese, then roll the potatoes much thinner.
Once you're happy with the thickness, trim off the sides and cut them into rectangular shapes (for the proper McDonalds-like experience). Then, round the corners with your fingers. If you're adding cheese, then add the mozzarella over a piece of rectangle and add another slice of the potato over it. Just like a sandwich. Gently press them together.
And now for the final bit, fry all of them in hot oil. Flip them over once they turn golden brown. Be sure to take them out before they turn dark brown.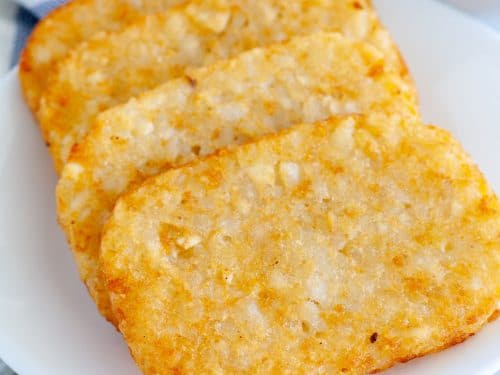 That's all it takes to make a crispy hash brown! It makes for a perfect breakfast and also a snack for any time of the day! Be sure to give this simple and easy recipe a try!