Cooking and baking recipes have become a popular search for many, since it's a super fun and creative activity to do which can also involve your family, now that lockdown has somewhat become a norm for us. If you're a dessert buff, with extra love for chocolate, then this recipe is sure to make you head to your kitchen right away! Also, any recipes which requires no baking wins me, because seriously, who has time to wait that long to enjoy a dessert, right?
This recipe has three layers, crust at the bottom, minty flavor in the middle and shiny dark chocolate as the crowning glory. The most important thing to keep in mind when making these is that each layer must be chilled before moving to the next.
Let's jump right away to this delicious recipe which can be made in a jiffy.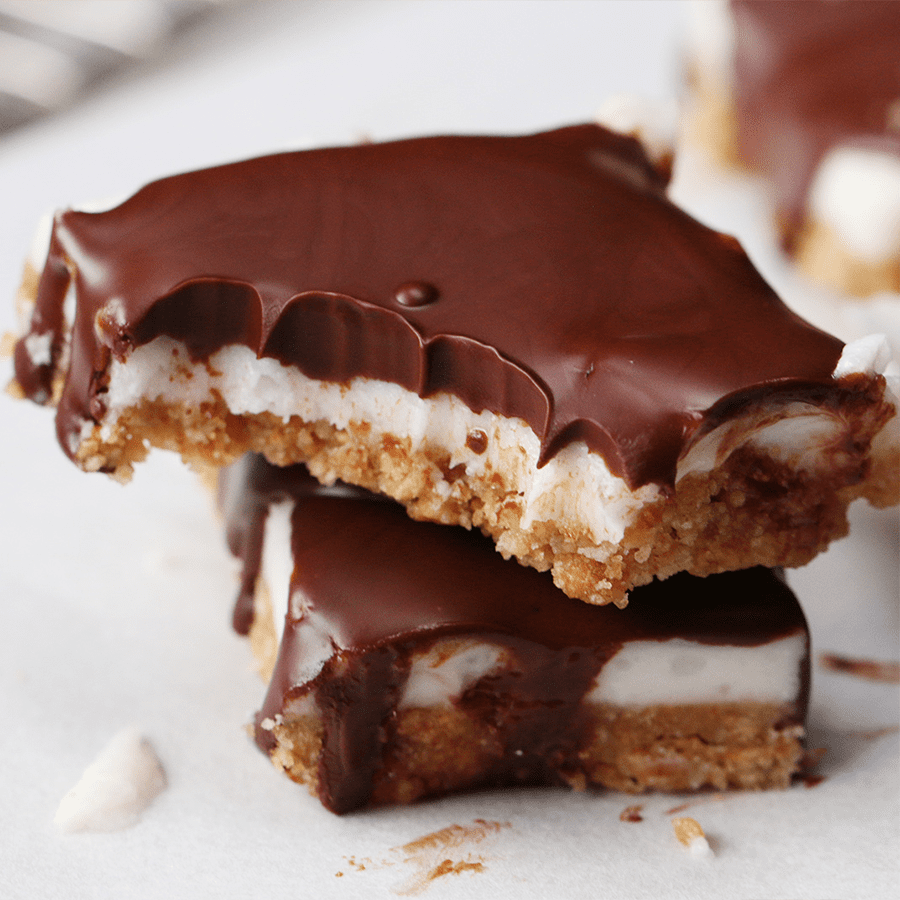 Yield: 16 Squares
Prep time: 15 Min
Cook time: 15 Min
Total time: 30 Min
INGREDIENTS:
FOR THE CRUST:
2 cups crushed Graham cracker
6 tablespoons melted butter
FOR THE PEPPERMINT CREAM:
½ cup coconut oil
½ cup whipping cream
1 teaspoon vanilla extract
3 teaspoons peppermint extract
2 tablespoons powdered sugar, sifted
FOR THE CHOCOLATE COATING:
4oz dark chocolate, chopped roughly
1 tablespoon coconut oil
Directions:
TO MAKE THE CRUST:
1. First, put graham crackers into the blender till they become fine crumbs. Alternatively, you can use digestive biscuits as well.
2. In a mixing bowl, mix together the grounded cracker and melted butter until moistened.
3. Then, line a 9-inch pan with parchment paper. Transfer the crumbs into a square pan and press the crust to the bottom of the pan using the back of a spoon.
4. Refrigerate whilst you prepare the filling.
TO MAKE THE PEPPERMINT CREAM:
1. In a mixing bowl, add coconut oil, whipping cream, vanilla extract, peppermint extract and powdered sugar. Mix all ingredients with an electric mixer until smooth.
2. Once that's done, remove the crust from the refrigerator and spread the cream evenly on top of the crust. Refrigerate for about good 30 minutes. While that is chilling, let's prepare the chocolate coating.
TO MAKE THE CHOCOLATE COATING:
1. Into a microwave-safe bowl, add the chocolate and coconut oil. Microwave it for 20-second intervals. Don't forget to stir the mixture between each intervals. The chocolate should be fully melted, glossy and smooth.
2. While the chocolate is still hot, pour the chocolate on top of the peppermint layer to coat. Chill in the fridge until ready to eat. Once it's set, you may cut them into your desired size and shape. It's that simple!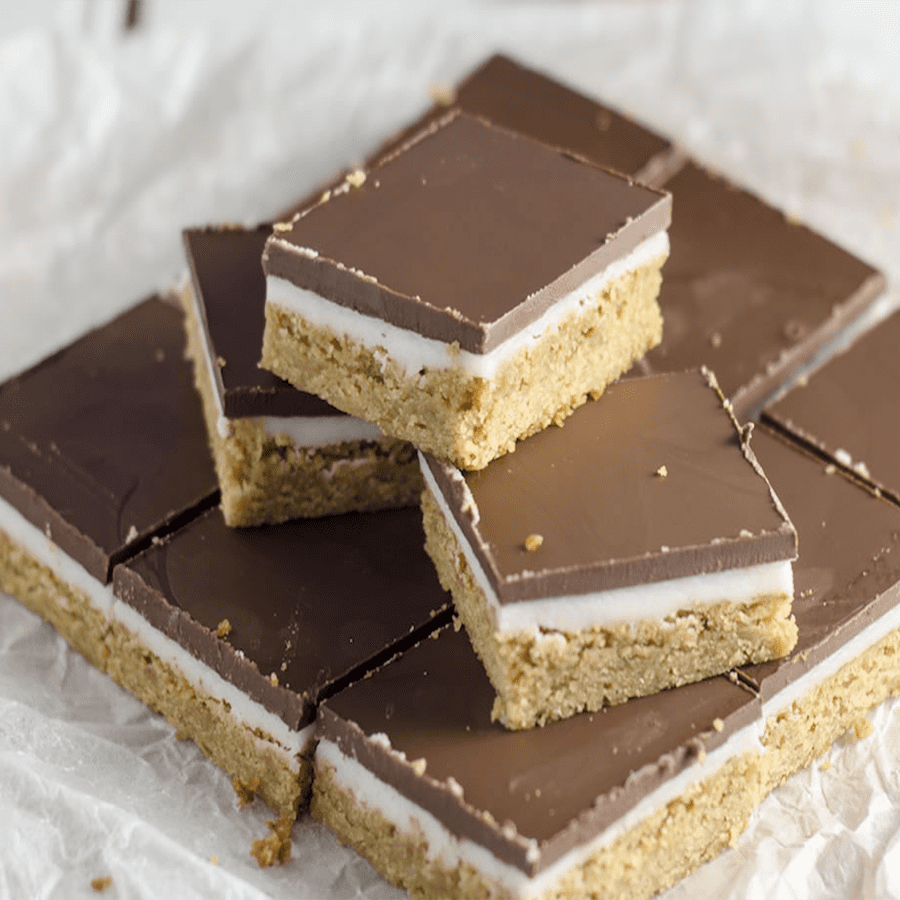 There you have it. Another simple yet delicious recipe for the sweet tooth. Enjoy!