Last week, Lipstiq got the chance to go to Southeast Asia's most anticipated theme park, Genting SkyWorlds! We got to experience firsthand all the exciting attractions and rides that you'll love! By now, we're sure many of you are intrigued by this theme park, but before you go online and buy your tickets, take a look at some of the highlights during our trip to Genting SkyWorlds that you HAVE to check out!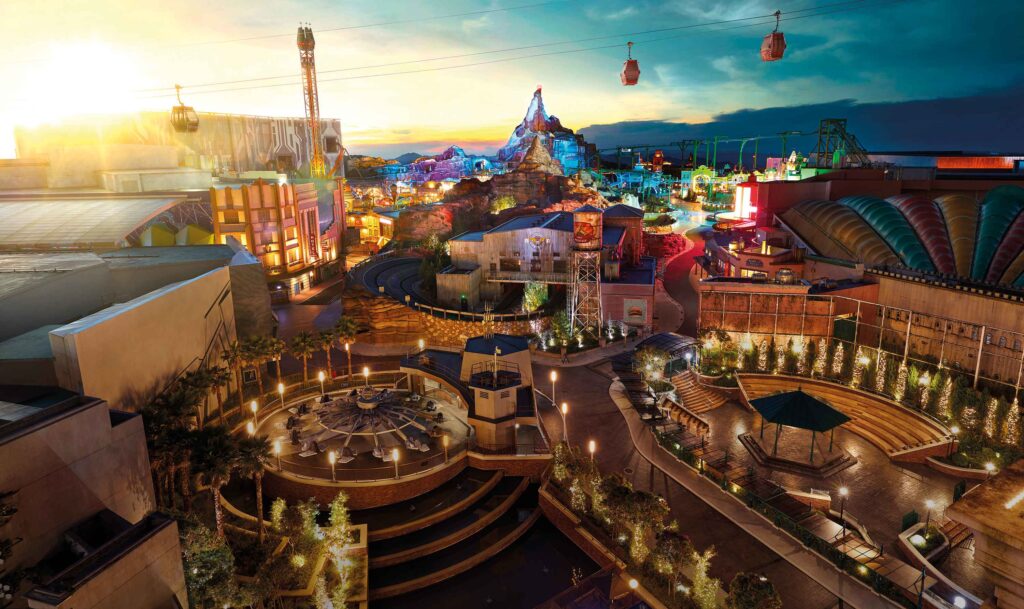 Central Park – Experience World-Class Offerings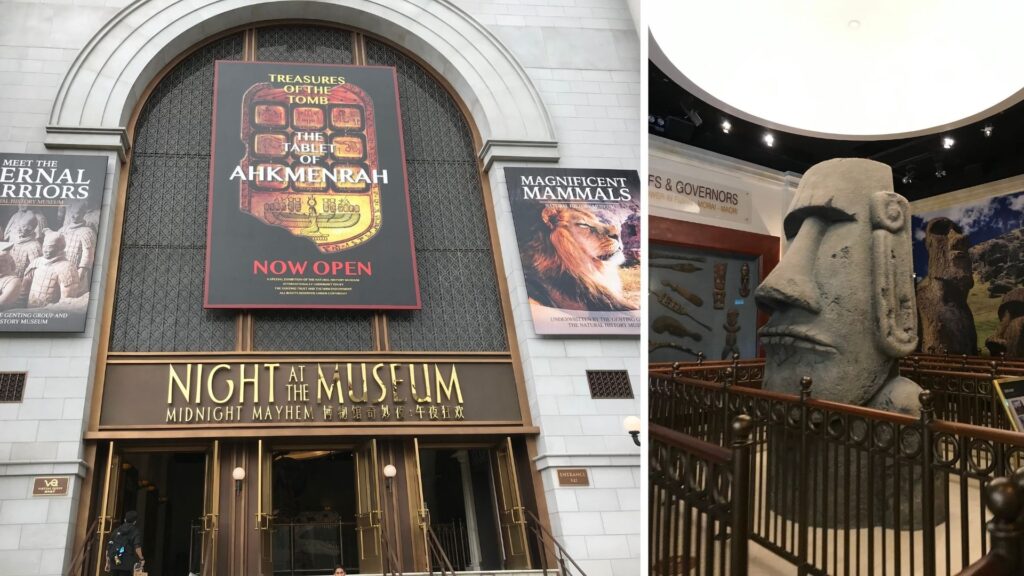 The first ride we went on was Night at the Museum: Midnight Mayhem which was a 3D interactive ride! Teaming up with the museum's night guard, you will need to protect the museum's most unruly exhibits in this action-packed ride! Let's just say it was the perfect adrenaline booster to start off a fun day ahead.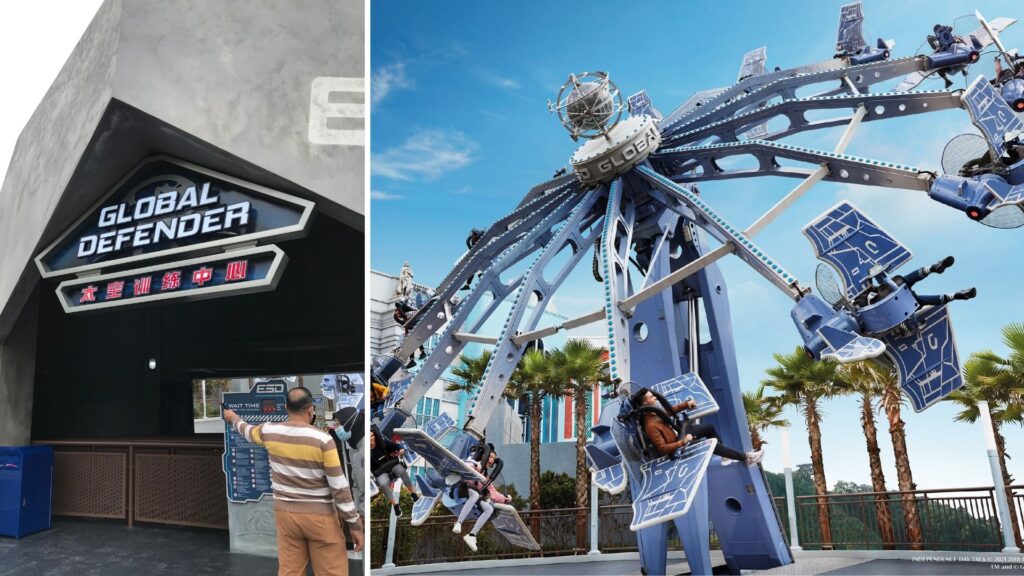 This was certainly one of the most thrilling rides in Central Park, since you're gonna be gripping your seat throughout the ride! Definitely don't miss out on this heart-pounding ride when you visit!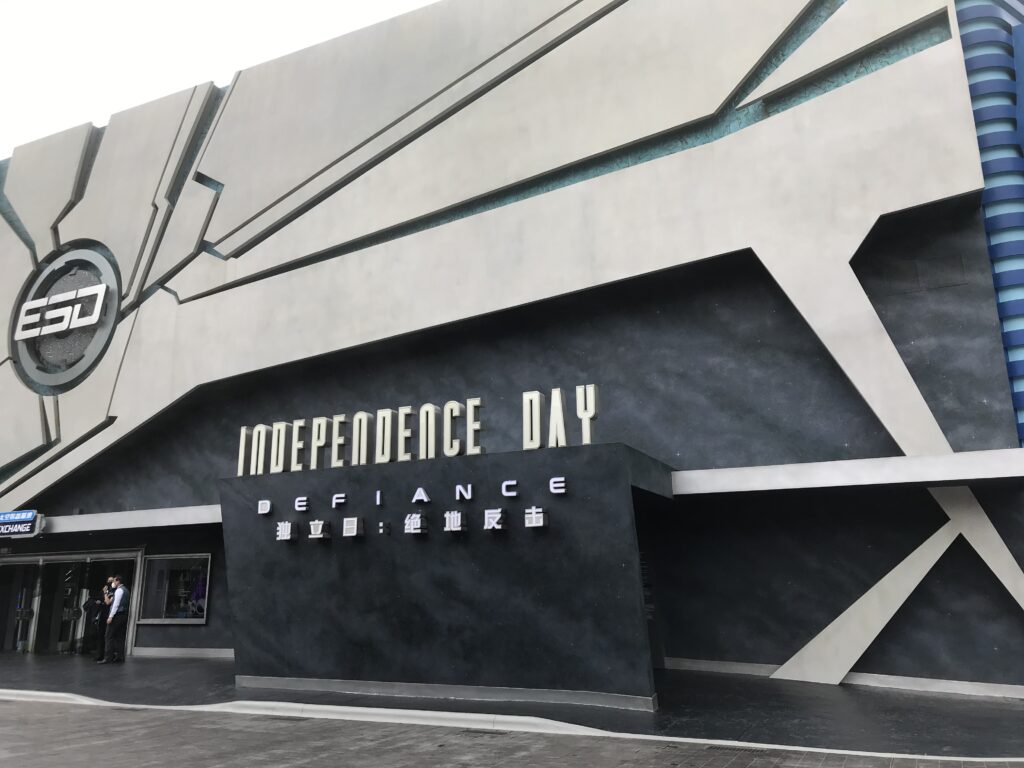 This was certainly one of the most popular rides since it was packed with excited visitors, and we can see why! Independence Day: Defiance gave us a 6D experience where we sat in a 'flying theatre' and embarked on an exhilarating space endeavor!
Ice Age – The Coolest Adventure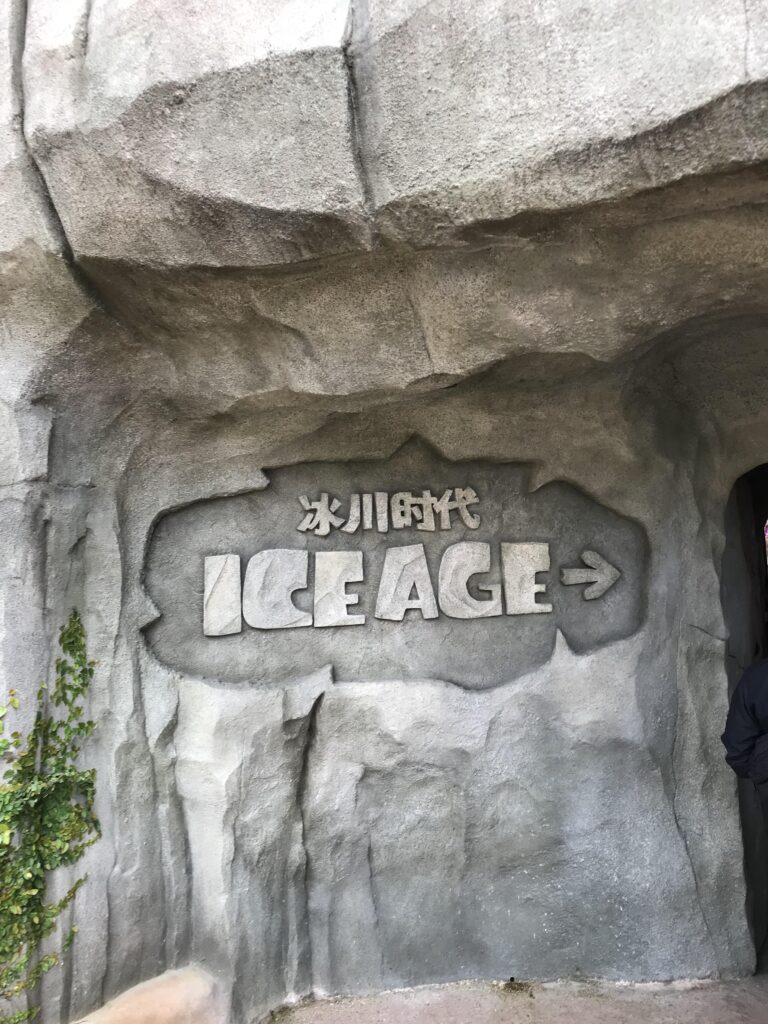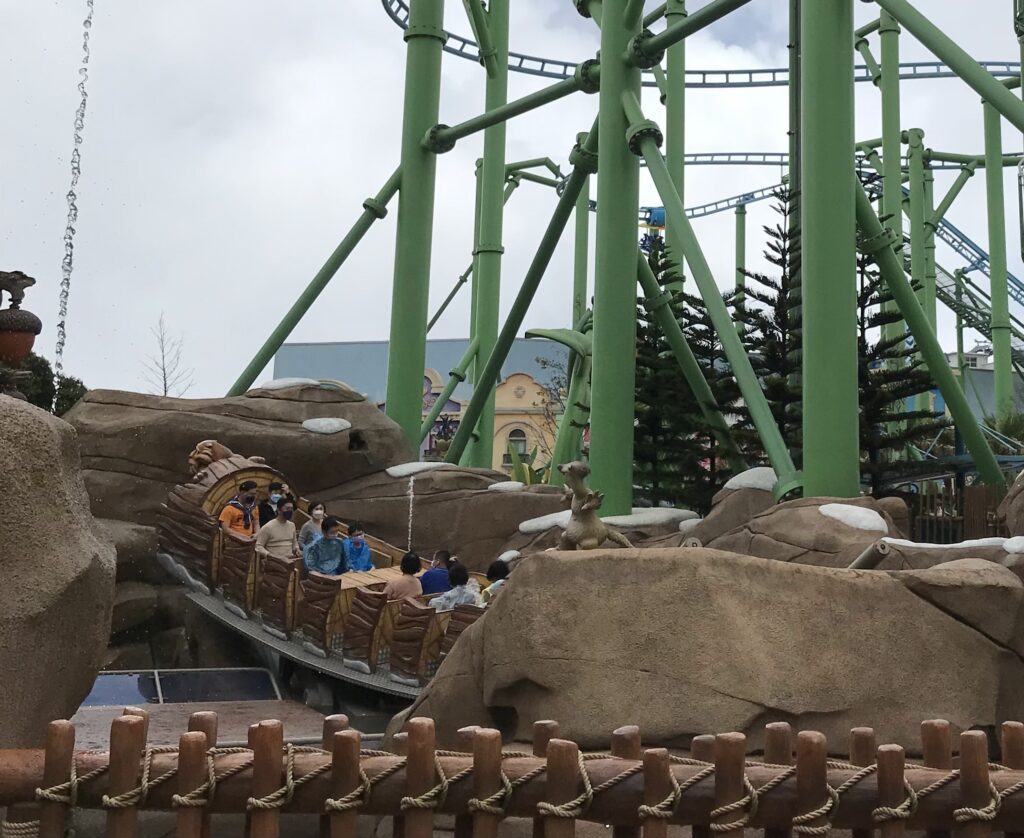 Imagine the classic pirate ship ride, but with a twist (literally)! Sid's Rock 'N' Slide is a great starter for people who are still testing out the waters, but still want to experience thrilling rides!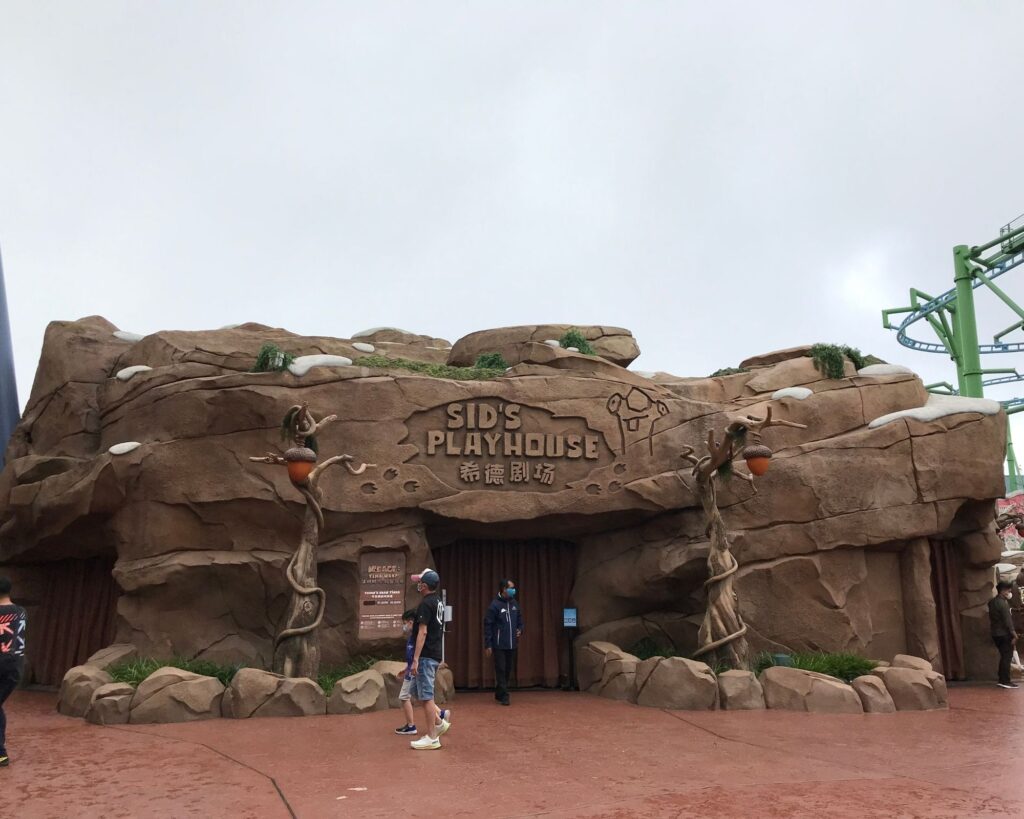 For Ice Age fans or children who want to watch their favorite ice age characters in real life, definitely check out Sid's Playhouse. Titled Ice Age: Time Warp, the play features a bunch of lovable characters and many special effects that immerse you in the world of Ice Age!
Epic – Explore the Hidden Kingdom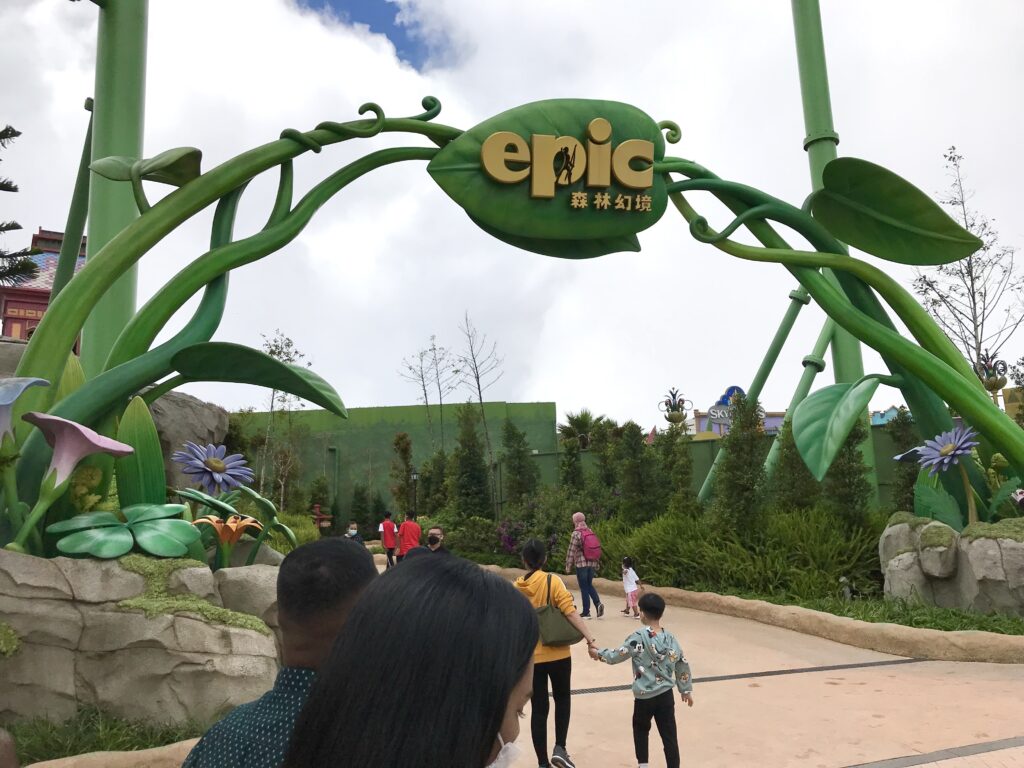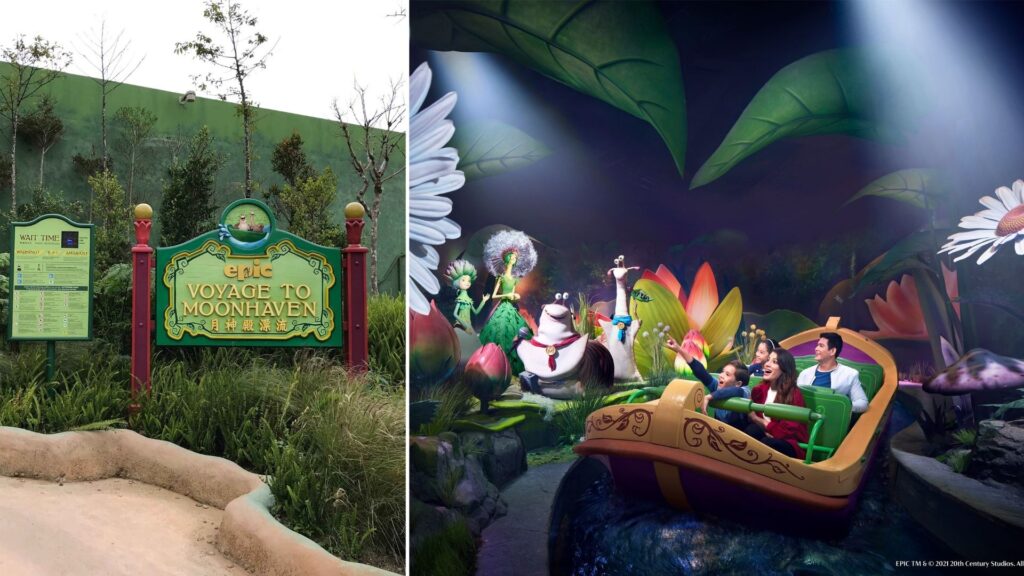 Let's just say that this ride SURPISED us. We thought we were just going for a relaxing boat tour into the hidden kingdom of Moonhaven, but there was so much more! Hint: We looked like we just took a shower by the time we got out. So remember to bring your raincoats for this ride!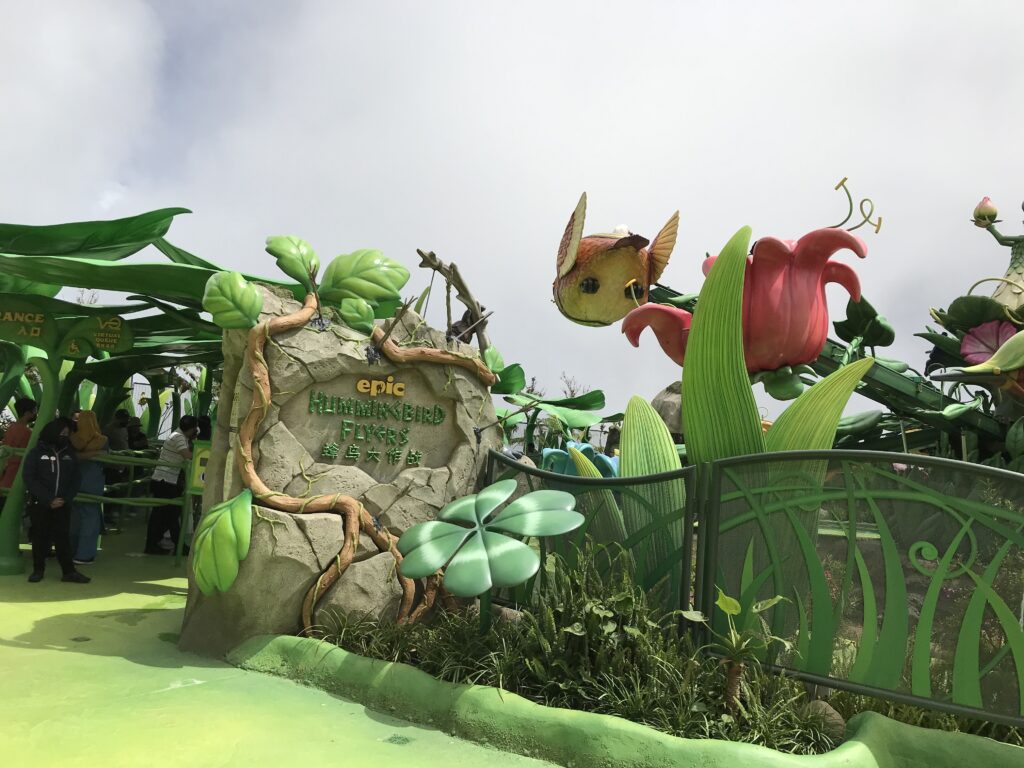 Another ride that involves splashing water, you can control how high or low you wanna fly. The main objective is to defend Queen Marigold's magical seed pod and avoid getting sprayed with water by the Boggans! Luckily, our clothes were dried after riding the Epic Hummingbird Flyers due to the nice weather in Genting.
Andromeda Base – The Search for Space is Just Beginning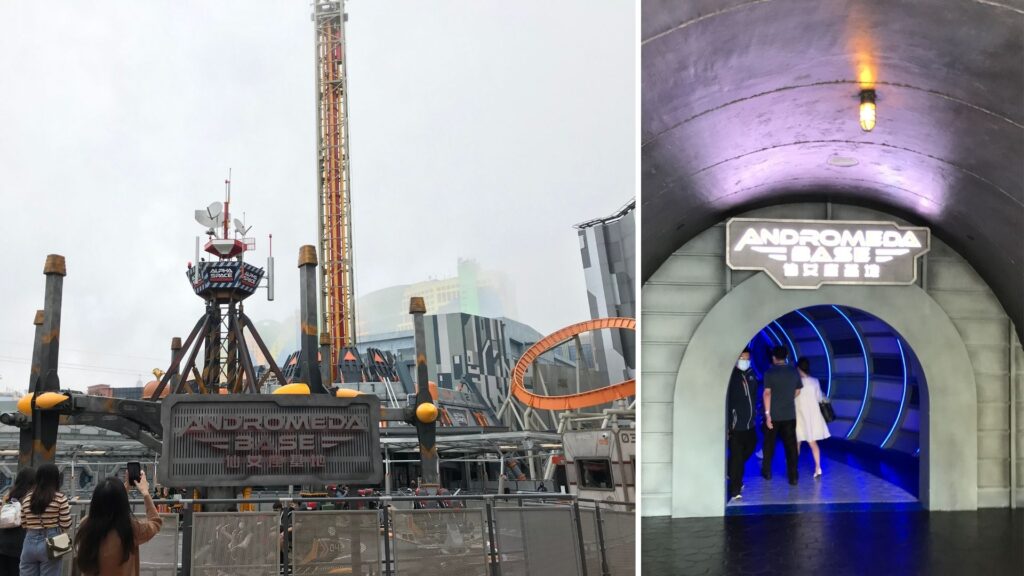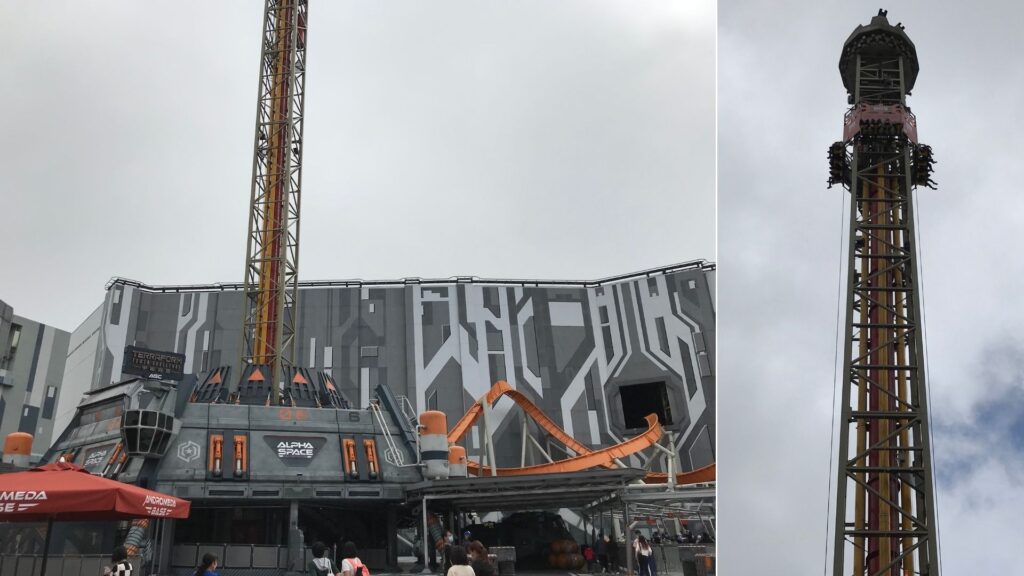 THIS was definitely the highlight of our trip. For the thrill-seekers out there, you should definitely try out the Terraform Tower Challenge! Not only can you enjoy a bird's-eye view of the entire theme park when you go up, but you'll also get the adrenaline rush of a lifetime. We definitely felt like we just came back from space when we were done, totally worth it!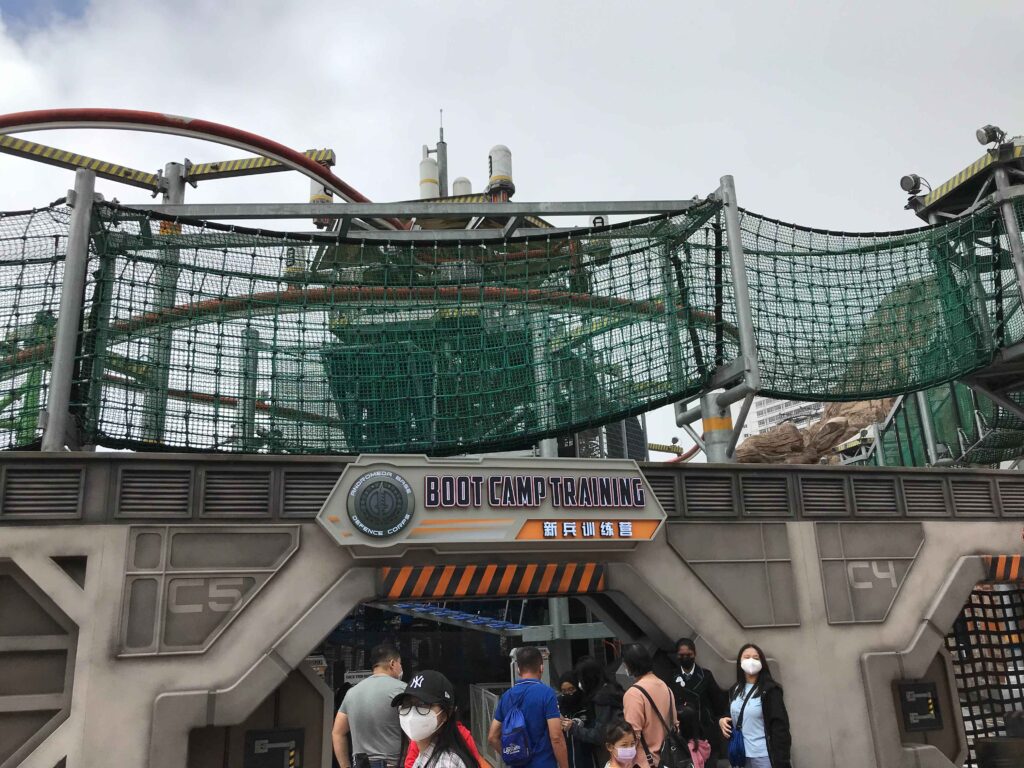 For people who are looking for more grounded attractions, this is the one for you! For this, we had to go through a number of physical obstacle courses (one of which involves a zip line challenge!). So remember to wear some comfortable attire to take on the Boot Camp Training!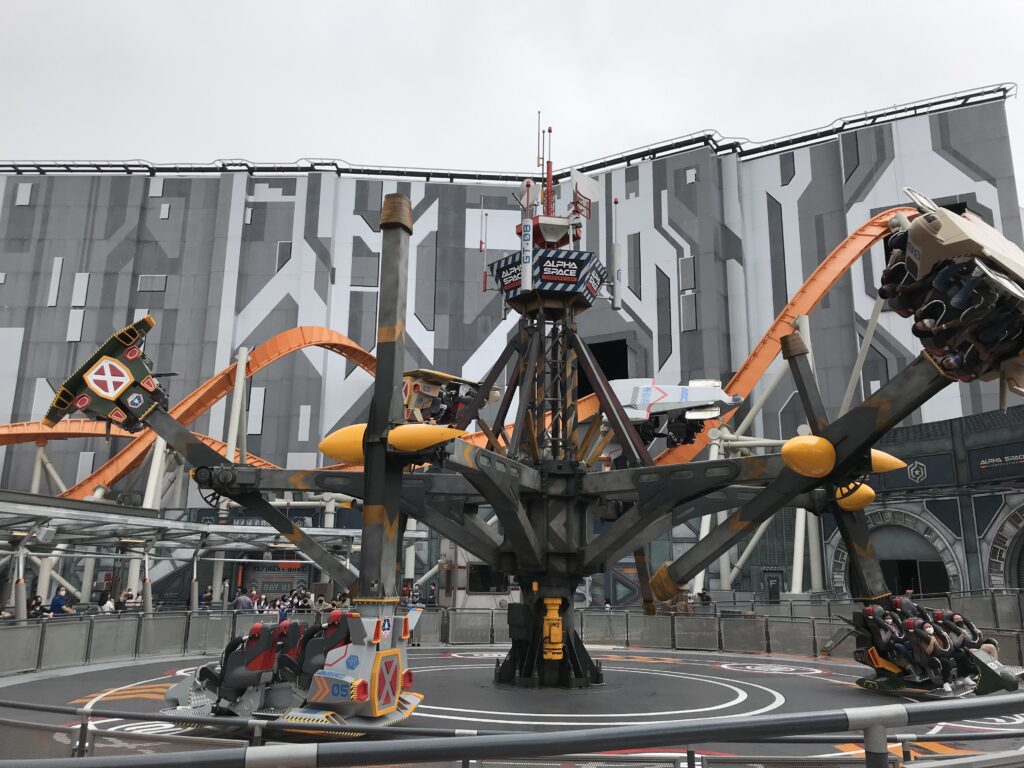 This one is not for the faint of heart – a perfect ride for the thrill seekers out there! The Alpha Fighter Pilots is a 360 degree, multi-directional ride that will turn your world upside down. There was undoubtedly some dizziness, but that's part of the fun!
Rio – Vamos, Dançar, Rio!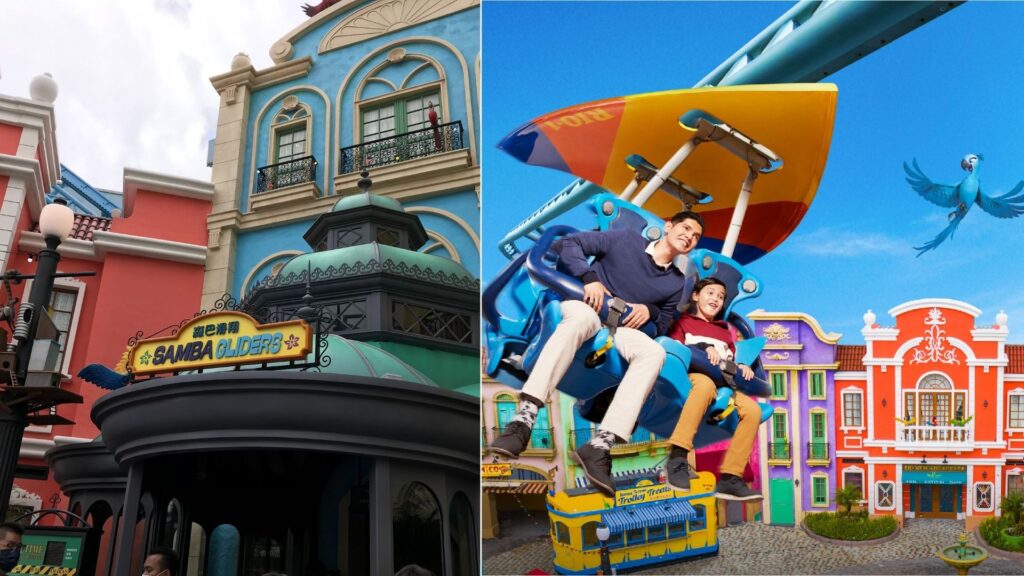 Fly like the birds in Rio on the Samba Gliders where you'll get an actual bird's eye view of the entire Rio themed world! This one has its thrilling moments, but it was overall a smooth and enjoyable ride that is suitable for both children and adults! It is definitely one of our favourites in Rio.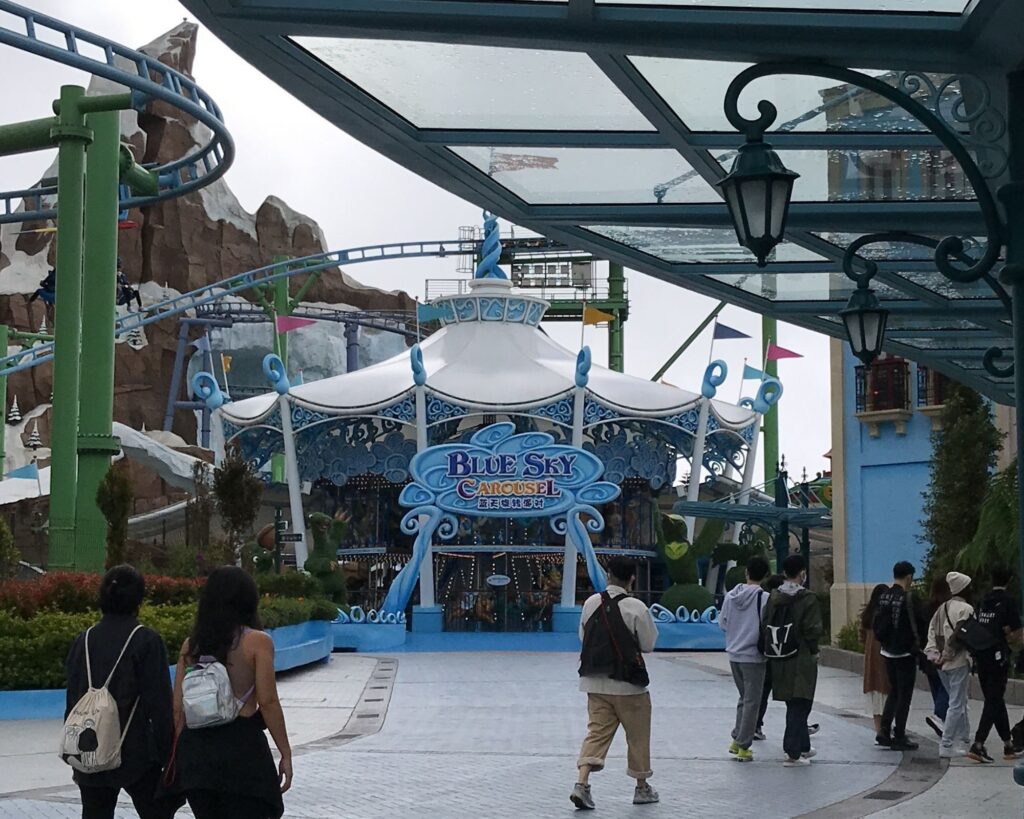 You can never go wrong with a classic carousel ride! We adored the fantastical design of the Blue Sky Carousel and went on a spin on the double-decker ride. Plus, it's a great place for taking aesthetically pleasing IG pics!
Robots Rivet Town – Spin into Fun Times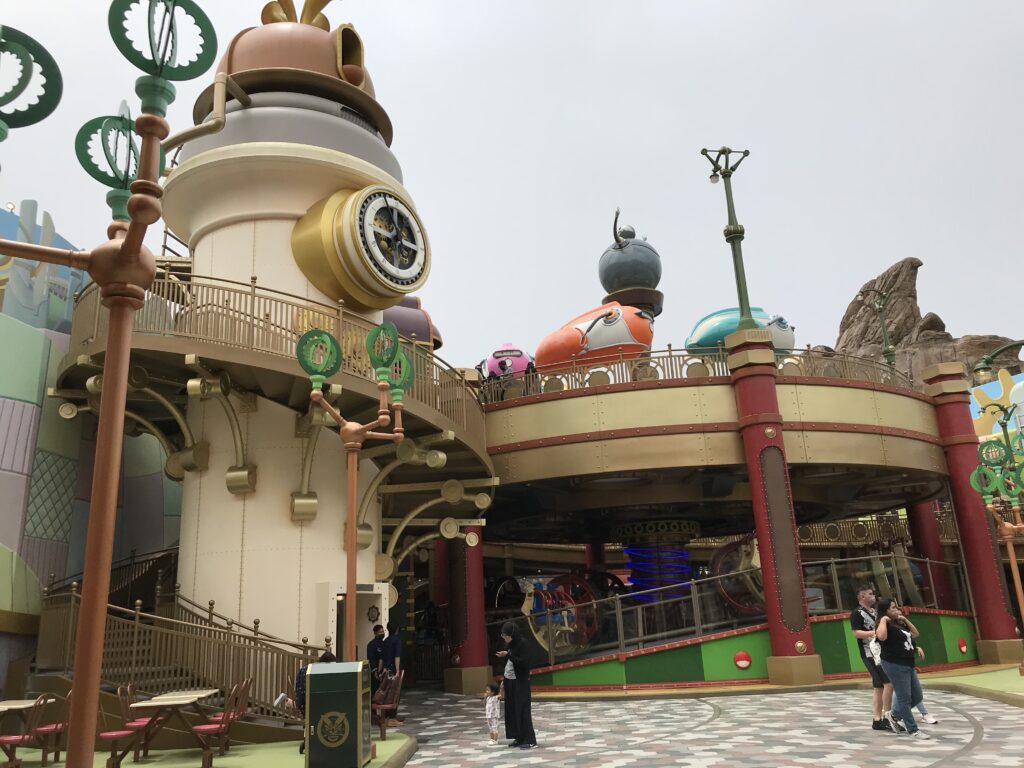 Similar to the Epic Hummingbird Flyers, you will be able to control the Bigweld's Zeppelins ride as it moves. But if you're looking for something more challenging, definitely go for the Rivet Town Roller, which is a 'unicoaster' that spins around for what seems like an endless loop!
Excited? Head on over to Genting SkyWorlds Theme Park's website or download the mobile app to book your tickets today! 
Visit www.gentingskyworlds.com or follow Genting SkyWorlds Theme Park on Facebook, Instagram, YouTube and Twitter  for more updates!