We've had our fair share of local comedians who have risen to stardom and are currently known worldwide. From Ronny Chieng having his own comedy special on Netflix, to Harith Iskandar being considered Malaysia's "Godfather of Stand-Up Comedy", these folks wouldn't be where they are now if not for their hilarious comedic skills.
Another one of our own has also made his place in the realm of comedy, and he recently came back home. Malaysian comedian, Nigel Ng – a.k.a. "Uncle Roger" – is currently on his The Haiyaa World Tour, with sold-out shows in America, Australia and Singapore, and of course, here on his home turf.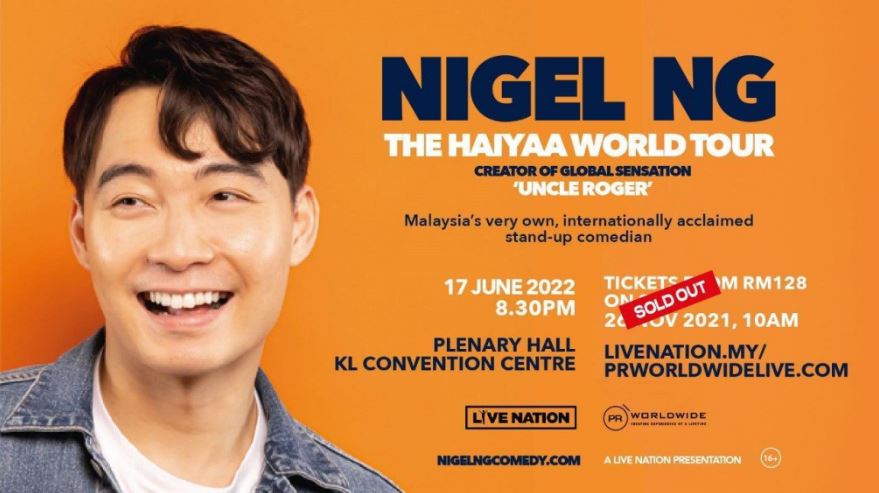 Last Friday, Nigel Ng performed his stand-up show to a sold-out audience at the Plenary Hall, Kuala Lumpur Convention Centre! Famous for his online character "Uncle Roger", of whom he says "He may have been me if I hadn't left Malaysia and was 20 years older," the famous comedian promised that he wouldn't hold back as he knew that the home crowd would be on his side.
The audience members were filled with laughter from his upstanding performance both as Nigel Ng and "Uncle Roger". Unfortunately for us, we missed the opportunity to be able to see him in his glory doing his comedic skits.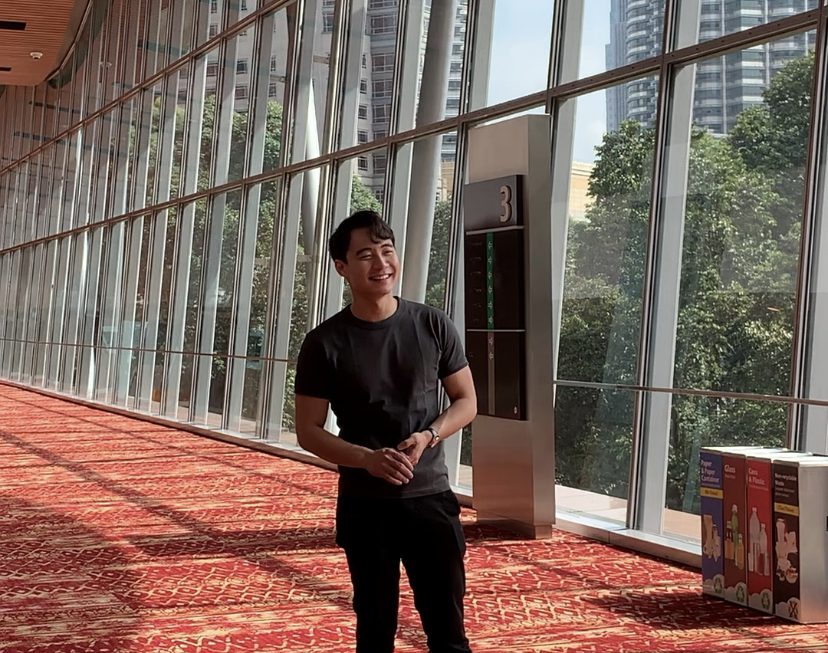 However, we did have a lovely opportunity to have a one-on-one session with him at a press conference hours before he walked onto the stage. During the press conference, he shared some of the things he's looking forward to about his world tour, especially with being back home.
"I'm excited about this tour. I have some local content just for my Malaysian fans. I don't want to reveal too much but one of the things in my set is about how back then, if you had Astro, the moment it rained, you couldn't watch television at all!"
He also commented on the backlash he was getting after stirring the pot on the ongoing debate of 'Malaysian vs Singaporean food' after having performed his stand-up show in Singapore.
"You guys just do a weird, less good version of what we do (in Malaysia), to be honest. Your bak kut teh is pale, it's transparent. I think there are more similarities than differences, but Malaysia has better food, especially in Penang. I don't think any region here can touch Penang – it's too good," – Nigel Ng
Talk about controversial!
Watch the press conference below to see what else he shared with us for The Haiyaa World Tour:
More on entertainment? Read these: 
Fascinating In The First Degree: New Crime Documentaries To Binge Watch On Netflix!
Chick It Out: Underrated Chick Flicks You've GOTTA Give A Second Chance