It seems to be a tradition for Disney's production to take all the iconic '90s movies and make them into live-action movies. So, ICYMI, the next in line will be the 989 film The Little Mermaid.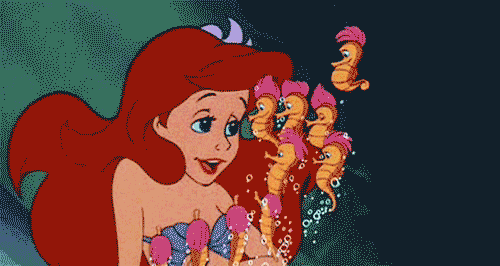 Yes, it's our favourite redhead Princess Ariel, who trades her voice for a pair of legs in order to woo the handsome Prince Eric. But this version will be directed by Rob Marshall, who also directed 2018's Mary Poppins Returns. If you're more excited for this movie than Ariel was to find that old fork, here's what you need to know: 
The complete casts for the movie: 
Meet the cast of Disney's The Little Mermaid, starring Halle Bailey, Jonah Hauer-King, Awkwafina, Daveed Diggs, Jacob Tremblay, Melissa McCarthy & Javier Bardem. Directed by Rob Marshall, featuring music from the animated original & new music by Alan Menken & Lin-Manuel Miranda. pic.twitter.com/yJLjNs4GEa

— Walt Disney Studios (@DisneyStudios) December 11, 2020
Yup! You saw it right. Halle Bailey is our Ariel. You may recognize her as Sky from Grown-ish, or her pop duo Chloe x Halle with her sis Chloe Bailey, or from the intense Twitter casting discussion. Can we all just appreciate the cute artwork of her as the underwater Disney princess?
Can't wait to see the movie! #LittleMermaid #HalleBailey pic.twitter.com/pPFoqP6Mwx

— GraeQueen (@grae_queen) July 7, 2019
Halle Bailey as little mermaid drawn by me🧜🏾‍♀️🦀 #HalleBailey pic.twitter.com/XNlCHyiY6k

— A⛽️ee (@aGee316) July 9, 2019
What about the soundtracks? 
It wouldn't be a Disney remake without some original tunes from Alan Menken and Howard Ashman. (PSA: the OG movie won Oscars for Best Original Music and Best Original Song for "Under the Sea.") Disney knows exactly what to do in order for the new movie to be a hit; Enter Lin-Manuel Miranda, walking Broadway genius and Moana songwriter. Given how Moana—and Hamilton!—had bangers strewn throughout, it's easy to say the new Little Mermaid music is going to be a bomb.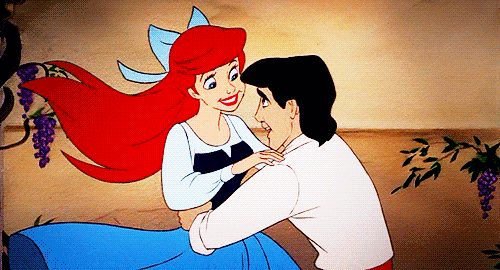 When will it be released?
Yes, the pandemic impacted film production, but in January 2021 Javier Bardem told El Tiempo that filming is officially underway! With COVID precautions in place, Javier assured fans it has been a safe journey under the sea, saying, ''All protocols are exhaustive, there's a lot of care when they're doing the tests every day, with the number of people on the set, which is considerably big. There's a lot of protocols and honestly I feel safe. Other thing is when you leave the set, in my case I go home, same as the other production members, but I think that if all things are done properly, it could totally be a safe place.''
Unfortunately, that's still to be determined by Disney. But based on the timeframes of other productions from the company, don't expect to hear any news of a release date for at least a few more months. Cannot! Wait!!