As stunning as celebrities look on the red carpet, movie premiers, or events, they all have minor features of themselves that they'd want to hide or highlight. They all seem to have the 'perfect' supermodel-like height, size, hair, and body which we all dream about. Little do we know that they are styled according beauty standards set by the media and fashion industry to look such, while diverting attention from their so-called 'flaws'. For instance, those with larger hip are dressed in certain ways to ensure their hips look curvaceous and proportionate with the rest of the body, or those with shorter legs appear to look tall.
If you want to improve your sense of dressing while highlighting certain areas and hiding others, these clothing tricks that works on celebrities is sure to do the job! Your body is perfect as it is, but if you want to give your self-esteem a slight boost, then trying out these tricks will help to you do just that.
Sarah Jessica Parker gives more volume to her upper body.
This celebrity is known as a style icon for a reason. Her clothing and style highlights the necessary areas and hides parts which brings her look down. For instance, she manages to enhance the shape of her bust by adding volume on her upper body.
If you are facing the similar issue, go for clothing with ruffled shoulders, V-necks, bright bold colours, or big prints.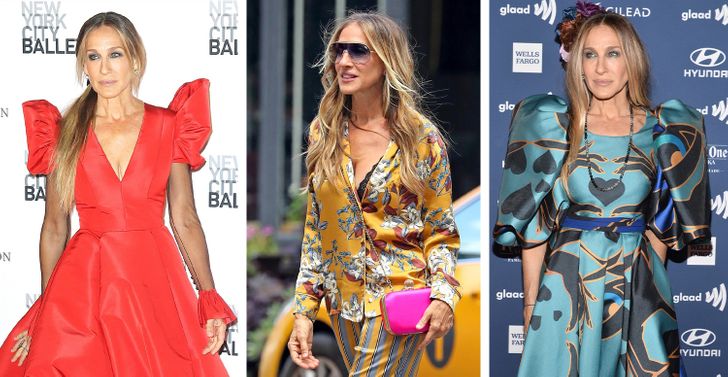 Angelina Jolie hides her wide shoulders and narrow hips.
Angelina Jolie looks like a diva every time she gets dressed up. She is known to have broad shoulders and narrow hips, but is never visually striking on any pictures because her dressing conceals them.
For people with broad shoulders, try to wear oversized jackets, massive accessories at the chest level, and fluffy skirts.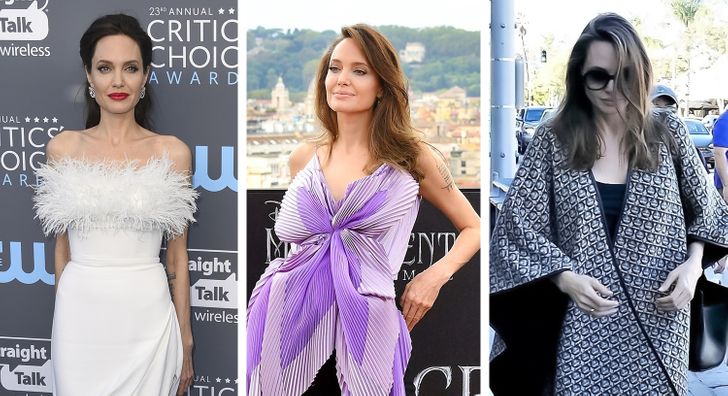 Reese Witherspoon visually makes herself look taller.
We all know how being an inch taller can drastically improve your whole look. Reese Witherspoon, at a height of 5'1'', manages to look taller and it's not just because she wears high heels.
You can achieve a visually taller look by wearing knee-length dresses and pumps. The shoes should have a hidden platform in the toe area.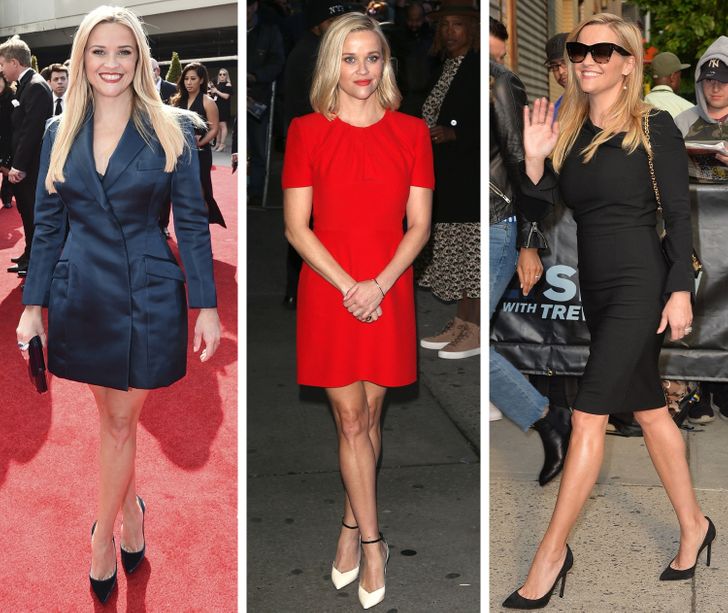 A petite Victoria Beckham creates volume for her body.
In real life, Posh has a very petite figure which she hides it brilliantly with the choice of the clothes.
For petite people, its best to wear loose pants, fluffy silk blouses, and fitted coats. Loose top with a fitted waist looks best on petite sizes.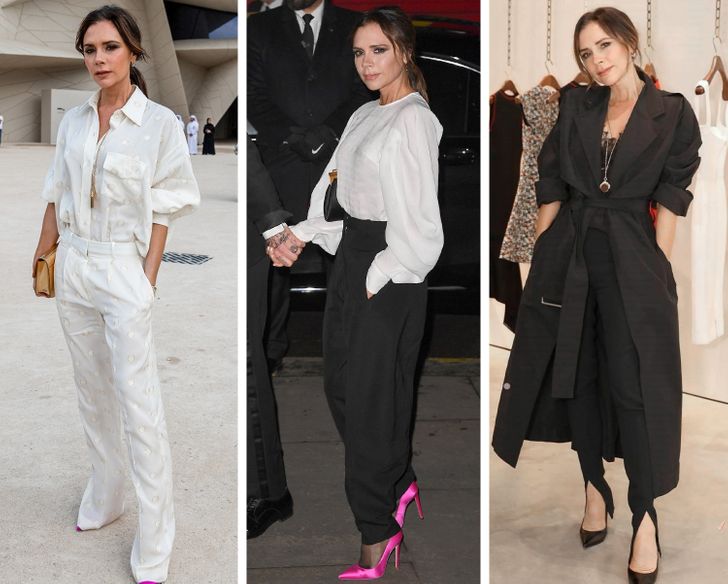 Meghan Markle makes her waist more defined.
Meghan Markle has a "rectangular" figure but in pictures it looks as though she has the 'perfect' hourglass shape. You instantly add shape when your waist is defined.
To achieve a similar look, highlight the waist with accessories and wide belts, as well as pencil skirts that accentuate the hips.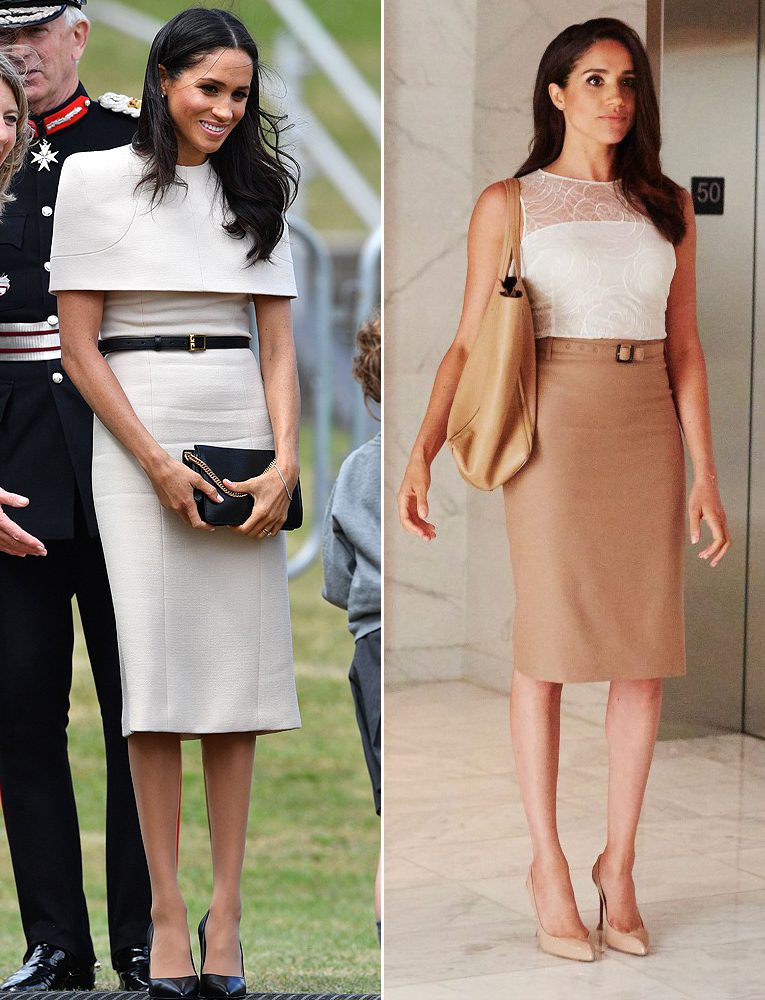 Vanessa Hudgens makes her neck appear visually longer.
This actress has a short neck which usually goes unnoticed and manages to pull through any look flawlessly.
If you have the same problem, try wearing long necklaces or chunky earrings to highlight your neck. You can also wear turtle necks to give the illusion of a longer neck.