As we live in a tropical climate, the ever-present hot sun is both friend (light) and foe (UV rays). Protecting our skin from these harmful rays should be a daily concern. But with Hari Raya celebrations just a few days away, and everyone wanting to look their best at open houses, none of us wants to be seen with sun-damaged skin.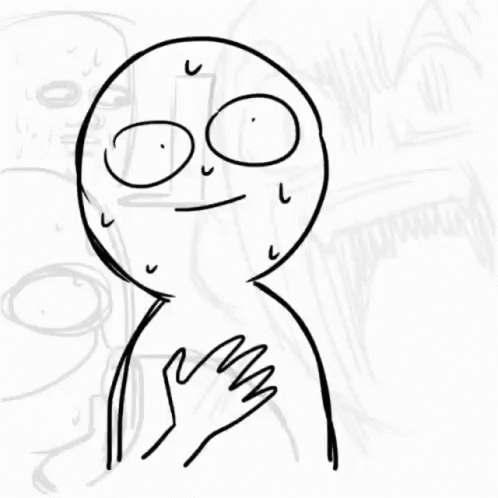 Enter sunscreens – and if you want super protection, you reach for the best. That's where Anessa, a well-known Japanese outdoor skincare company, comes in. The Japanese brand recently introduced its Auto Booster Technology, its latest development in sun care technology. It is the first of its type that reacts to perspiration, heat, water, and moisture in the air to enhance itself and give you greater and longer-lasting UV protection.
Driven by this new technology, Anessa has launched 3 products as part of its 22SS Gold series:
ANESSA PERFECT UV SUNSCREEN SKINCARE MILK (60mL)
ANESSA PERFECT UV SUNSCREEN SKINCARE GEL (90g)
ANESSA PERFECT UV SUNSCREEN SKINCARE SPRAY (60g)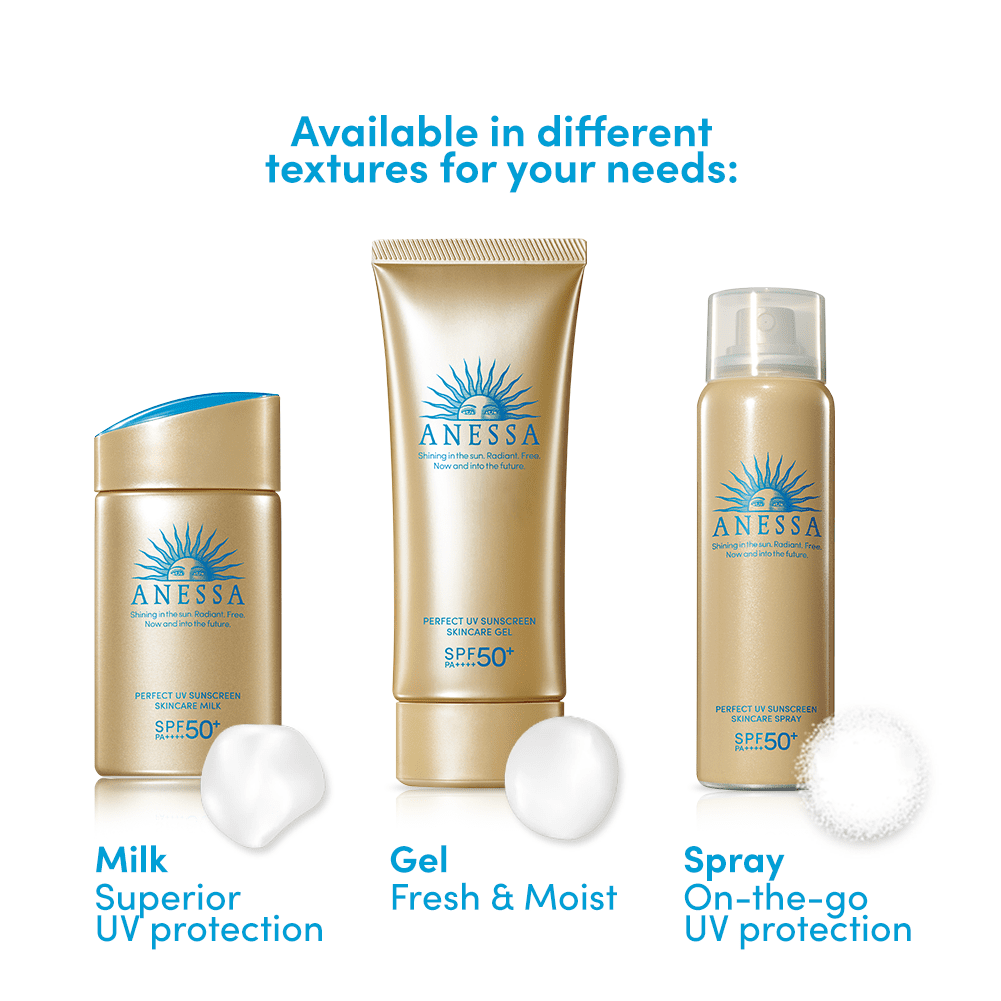 Sunscreen isn't only washed away by sweat from sports or big volumes of water from the pool or beach – it can also be washed away by everyday activities like commuting, housework, and running errands. Owing to the humid weather, which causes sweat, touching our faces, and taking on and off face masks, the sunscreen we apply could come off.
Furthermore, compared to Anessa's preceding products in the 20SS Gold series, the current lineup is more water-resistant and gives a hydration-maintaining effect, so your skin will not feel dry when you use it. The brand has also switched to more environmentally friendly packaging made of bio-based plastic, and the Water Resistant formula leads to less elution than other non-water resistant sunscreens.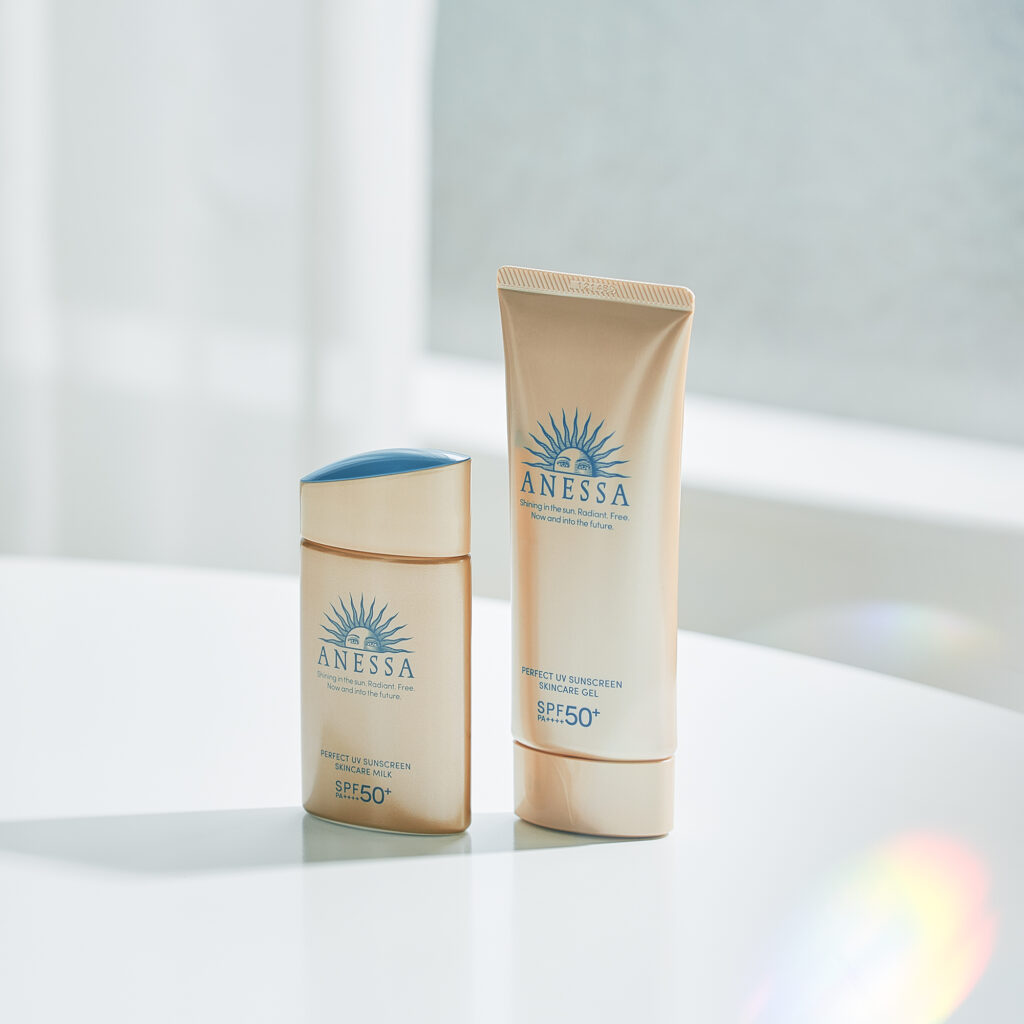 Benefits of Auto Booster Technology
Humidity Booster

Within the UV block veil, the Humidity Booster molecules integrate the humidity in the air. Aqua Booster, on the other hand, is activated by the gathered water. The veil becomes more consistent, providing more UV protection.

Water-Resistant 

The UV protection properties of the auto booster technology formula were tested to be more water-resistant after 80 minutes of being submerged in water. It could be applied as UV protection at the beach or by the pool due to its excellent water and sweating resistance.

Skincare

With a 50% Skincare Formulation and plant-derived ingredients, a hydration-maintaining effect is obtained.

・Collagen ・Super hyaluronic acid ・Glycerin ・High-fructose corn syrup

・Dipotassium glycyrrhizate

・Green tea extract

Wrinkle & skin sagging prevention 

・Potentilla Erecta Root Extract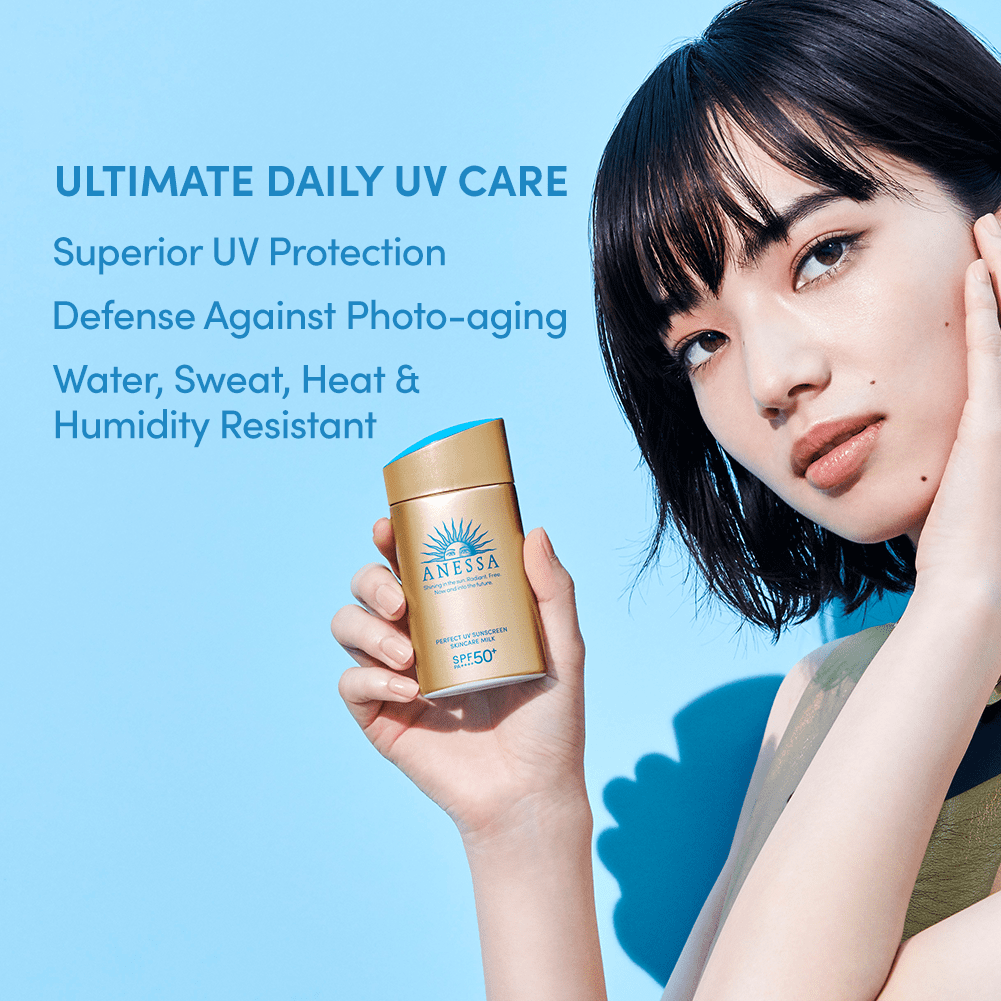 The 22SS Gold series is available online; through Shopee and Lazada; and at Watsons stores nationwide