We've all used shampoos, conditioners, and various hair products that expose our hair to hundreds of chemicals. However, the haircare business appears to have understood, over time, that the best approach to care for our delicate hair is to go natural. There are many natural ingredients you can use for your hair – and one of them is aloe vera. Yes, not only is it good for your skin, but it brings about lots of benefits for your hair too.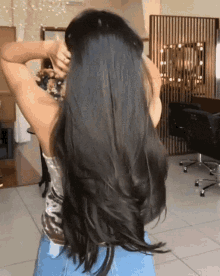 Aloe vera can be found in most Indian gardens, but it is also quite easy to grow at home and requires little upkeep. When applied to the skin and scalp, the plant's gel is cooling and relaxing. It also soothes irritated scalps, deep cleans hair, promotes hair development, repairs strands, and even prevents hair loss. The best part is that you can combine it with items you can readily obtain at home to create a DIY conditioner or hair treatment to get the advantages.
With that said, here are 8 easy recipes you can make with aloe vera for healthier and shinier hair.
1. Aloe Vera Hair Mask
This aloe hair mask can be used as a pre-shampoo treatment for dry hair. If you're treating your scalp, concentrate your treatment on that area, massage it in for several minutes, and then let it sit for another 10 minutes. Apply the mask to the bottom half of your strands and leave it on for 20–25 minutes if you're targeting dry or damaged ends.
You'll need:
1/2 cup of aloe vera gel
1 tablespoon full fat coconut milk
In a small bowl, combine the aloe vera gel and coconut milk. For around 60 seconds, massage the mixture into your scalp. Then, from root to tip, run your hands through your hair to disperse the mask. Leave the mask on following the required time and rinse.
After showering and rinsing off the mask, wash your hair with shampoo and conditioner. Put on a shower cap to let the mask warm up before rinsing it off for extra hydration. For lustrous hair and a healthy scalp, use this mask once a week.
2. Oatmeal + Aloe Vera Moisture Mask
This mask is ideal for people who suffer from dandruff. Oats contain saponins, a substance that naturally removes undesirable flakes and dead skin or dandruff and helps prevent them from reappearing. Forming a mixture and applying it to your scalp is the simplest approach to reap the benefits of saponins. Only four ingredient are required:
1/2 cup aloe vera gel
2 tablespoon fractioned coconut oil
few drops of lavender oil
1 tablespoon organic rolled oats
In a small bowl, combine the aloe vera and coconut oil. Whisk for a minute, or until everything is combined into a lotion-like consistency. Then stir in the lavender oil and ground oats once more. Apply the mask to dry hair before going to bed at night. Spend extra time massaging it into your scalp, concentrating on any area that is dry or irritated. Place an old towel over your pillow before falling asleep, because this can become a little messy. Rinse away the mask in the morning and wash your hair as usual.
3. Argan Oil + Aloe Vera De-Frizz Mask
Frizzy hair is not a fun thing to deal with. With the hot and humid weather, your hair strands are in for a frizzy disaster. Luckily, you have a remedy you can work on right at home. Using aloe vera helps repair hair, lock out humidity, lock in moisture, and improve shine, thanks to starchy carbohydrates known as polysaccharides. On the other hand, argan oil, which has water-holding properties, hydrates the hair without leaving it greasy. Both ingredients are a good choice for extra frizzy hair.
You'll need:
1 cup of water
2 tablespoon aloe vera gel
1 teaspoon argan oil
1 teaspoon vegetable glycerin
In a large measuring cup, combine all of the ingredients and pour into a spray bottle. Spritz lightly on clean, dry hair and rub into strands with your fingers. If you have fine hair, concentrate your spritzing on the ends and avoid the roots. Once done, style your hair as usual.
4. Hair Growth Serum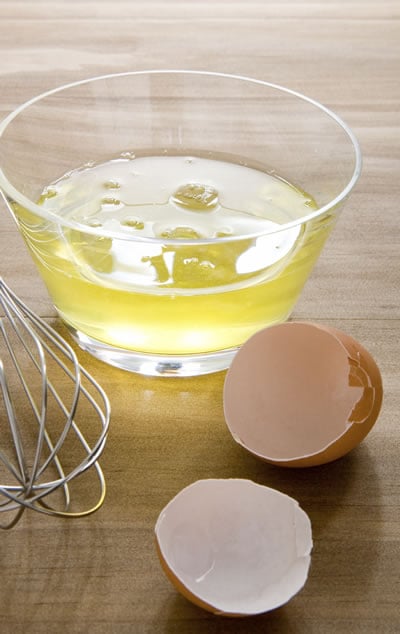 Aloe vera is high in vitamins and minerals that are essential for cell turnover and hair maintenance. Combine aloe gel, protein-rich egg whites, and moisturizing coconut oil, and you get the ideal at-home hair development treatment.
You'll need:
1 egg white
1 tablespoon coconut oil
1 tablespoon aloe vera
Combine all of the ingredients and apply to your scalp. Massage the mixture into your roots for 10 minutes using your hands. After you've washed your hair, apply a good conditioner.
5. Aloe Vera Leave-In Conditioner
Busy people know that leave-in conditioner is the real deal to keeping your hair tangle-free. But apart from chemical leave-in conditioner, you can now opt for a more natural one that'll help boost hydration and tame your hair.
You'll need:
1 cup distilled water
1 teaspoon jojoba oil
1/4 cup aloe vera juice
few drops of lavender essential oil
few drops of rosemary essential oil
In a small bowl, whisk together the water, jojoba oil, and aloe vera juice until completely combined. Whisk in the essential oils once more. You can use geranium essential oil instead of lavender if your hair is really dry. To keep the ingredients powerful and fresh, pour the concoction into an amber glass spray bottle. Refrigerate the mixture and give it a good shake before use each time. To smooth down uncontrolled frizz and moisturise the hair shaft, lightly spritz clean, and wet hair before combing.
6. Aloe Vera Boosting Spray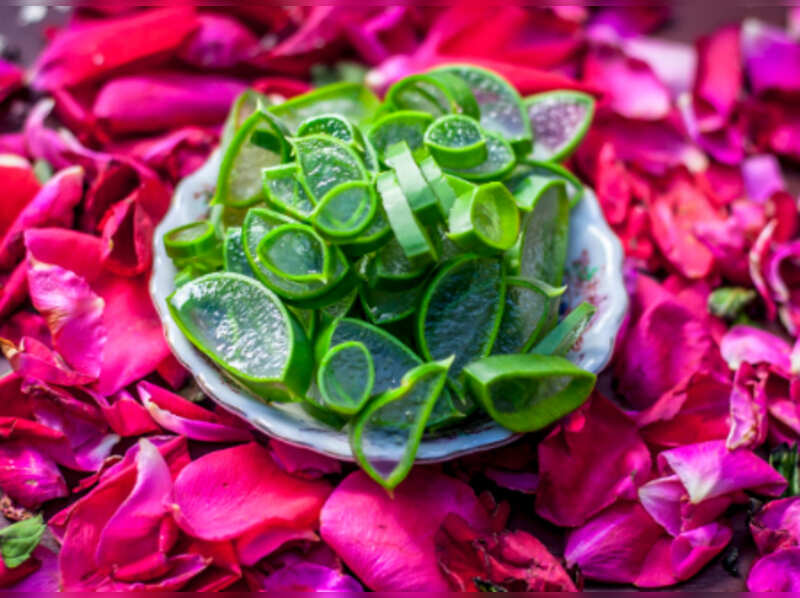 Using the right mixture for your hair will give you greater volume, as well as lustrous tresses. Keep it light and apply it to the hair rather than the scalp. You'll be hooked after trying this sealing spray packed with aloe, almond oil, and rosewater.
For this recipe, you'll need:
2 tablespoon aloe vera gel
1-2 teaspoon of sweet almond oil
1/2 cup rose water
In a small mixing bowl, whisk together the aloe vera, almond oil, and rosewater. Transfer the mixture to a spray bottle with the help of a funnel. To increase shine, spritz on clean, dry hair. If using fresh aloe vera, store for 3–4 days in the refrigerator; if using store-bought aloe, store for 7–10 days.
7. Sea Salt + Aloe Vera Spray
You know that dreamy hair texture you get every time you hit the beach? You can now have it right at home without heading to the beach thanks to sea salt! With an easy-to-make sea spray infused with aloe vera and chamomile, you can maintain the same experience, hair volume, and surprise everyone all year.
You'll need:
1 cup chamomile tea (or distilled water)
1 tablespoon epsom salt
a pinch of sea salt
1 teaspoon aloe vera gel
1 teaspoon coconut oil
few drops of any essential oil
1 teaspoon lemon juice
Steep tea in almost boiling water for 5 minutes, then discard the tea bags. If you're using just water, you can skip the first step. Combine all ingredients except aloe vera and lemon juice in a reusable spray bottle. Shake well to dissolve the salt. Let the mixture cool completely before adding aloe and lemon juice. Shake well.
Shake before each use and spray on clean, damp hair. Scrunch and twist the hair with your hands to define the waves. Then let it air dry. If needed, apply more spray to dry hair for a stronger hold.
8. Clarifying Scalp Mask
You need to clarify your scalp once in a while. This ensures that you don't get your pores clogged with dirt that will cause lots of problems to your hair. And the best way to cleanse your scalp is by using tea tree oil. Tea tree oil contains clarifying characteristics that aid in the unclogging of hair follicles as well as the control of bacteria. This scalp mask nourishes the root of hair, where it starts in the follicles, and removes product build-up when combined with aloe vera.
You'll need:
2 tablespoon aloe vera gel
1 teaspoon apple cider vinegar
few drops of tea tree essential oil
In a small bowl, combine aloe vera, apple cider vinegar and tea tree oil. Allow 10 minutes for the mixture to absorb into the scalp. Rinse well before applying shampoo and conditioner.
More on hair? Read this:
Hair They Are: The Best Hair Masks For Different Hair Textures!